The Heartbreaking Death Of Princess Diana's Personal Photographer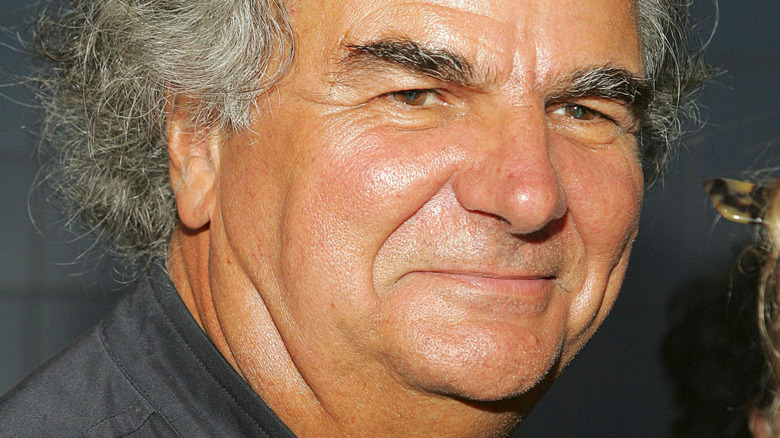 Everett Collection/Shutterstock
On March 31, famed fashion photographer Patrick Demarchelier died at age 78. The announcement was posted on his Instagram account. "He is survived by his wife Mia, his three sons Gustaf, Arthur, Victor and three grandchildren," the post read, though no cause of death was mentioned. According to Page Six, Marchelier died on St. Barts, a Caribbean island.
In addition to his long-standing relationship with Vogue, Demarchelier was known for photographing celebrities like Madonna and Janet Jackson and supermodels like Claudia Schiffer and Naomi Campbell, per The New York Times. Model Bella Hadid expressed her condolences on Instagram, saying, "I am grateful to have been lucky enough to be in front of your lens. Most gentle, most legendary, soft but full of life. You will be missed, Patrick. "
Demarchelier was a self-taught photographer. His stepfather gave him a camera when Demarchelier was just 17, per Sky News. He then built his skills by taking pictures of friends and later segued into freelance work in the fashion industry. "I learned most by just taking pictures; a lot of pictures," he said in 2003, per Vogue. He worked hard at his chosen craft, adding, "Being a photographer is like being an athlete. You must practice every day." It was though those many photos and years of practice that Demarchelier achieved fame for his relationship with Britain's royal family, in particular the late Princess Diana.
Diana and Demarchelier bonded over a photo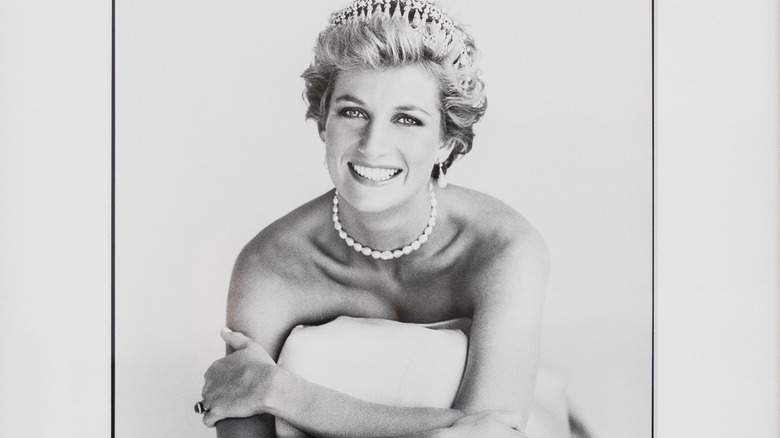 Tristan Fewings/Getty Images
Patrick Demarchelier's relationship with Princess Diana began in 1989, and led to his distinction of being the first person outside of Britain to work as official photographer for the royals, per CNN. The Princess of Wales was captivated by one of Demarchelier's photos in Vogue, depicting a model with a photo of a joyful young boy in her pocket. Years later, the photographer told the Telegraph, "Diana, maybe because of her little boys, loved that picture so much that she got in touch. We became friends. She was funny and kind."
One of Demarchelier's most famous photos of Princess Diana is a 1990 black and white photo. Wearing a glittering tiara, choker necklace and drop earrings, the princess' dazzling smile delights viewers. Demarchelier spent time with Diana to help the princess feel comfortable in front of the camera. "I knew what I wanted because I had seen paparazzi pictures of her laughing, and that was when she was at her prettiest" (via the Telegraph).
Demarchelier also photographed Diana for the covers of Vogue and Harper's Bazaar, per the Daily Mail. After the princess' tragic death in 1997, Harper's Bazaar even honored Diana's legacy with a cover photo taken by him. Diana gazes at the viewer, her brilliant blue eyes complemented by a sky-hued Atelier Versace gown. Harper's Bazaar commemorated the 20th anniversary of Diana's death with a Demarchelier photo of the princess wearing a graceful black dress with a deep v-cut back and looking into the distance. Those looking to recreate Diana's beauty could ultimately always turn Demarchelier and the princess' makeup artist to get her look.
He had phenomenal photos and a complicated legacy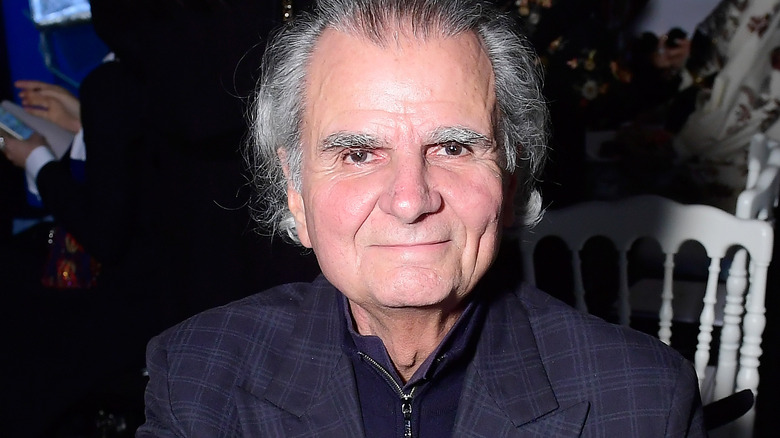 Victor Boyko/Getty Images
Besides his work with Princess Diana, Patrick Demarchelier leaves behind a rich visual history of the fashion industry in his photos. Cindy Crawford, who caught Demarchelier's eye when she was hoisted by admirers on a surfboard (via The New York Times), posted a mini-retrospective of their work on her Instagram. "Thanks for so many great memories and beautiful, timeless images," she wrote.
While Demarchelier experienced numerous career highs, one unfortunate low point occurred in 2018 when he faced allegations of sexual misconduct. According to the Boston Globe, seven women accused the photographer of inappropriate behavior. Demarchelier denied the accusations, telling the Globe, "People lie and they tell stories." Following the Boston's Globe's report, Condé Nast ceased working with the photographer.
Despite these allegations, Demarchelier was also known as a photographer who formed a positive rapport with many of his subjects. Model Beverly Johnson praised him during an interview with WHYY's Fresh Air. Speaking about the beauty's subjectivity, she said, "I guess [photographers are] really not used to, you know, looking at a woman of color and thinking of her as beautiful. But you have photographers like Francesco Scavullo and Patrick Demarchelier who get it" (via NPR).
While Demarchelier remains best known for his portraits of Princess Diana and multitudes of high-profile people, his favorite photos were of Puffy, his beloved dog. During a 2012 Telegraph interview, he said, "They think I mean Puff Daddy. No, it is the dog" (via Vogue).