What Two Roles Did Kristen Alderson Play On General Hospital?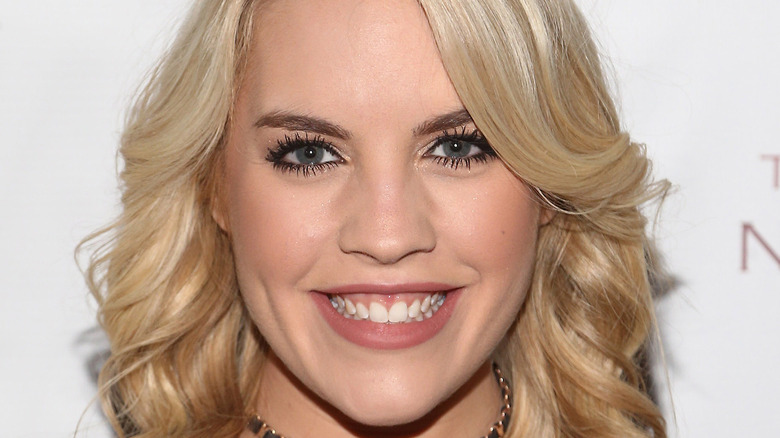 Tommaso Boddi/Getty Images
Kristen Alderson was only 6 years old when she began playing Starr Manning — daughter of reformed rapist Todd Manning (Roger Howarth) and semi-reformed bad girl Blair Cramer Manning (Kassie DePaiva) — on "One Life to Live" (via Soaps In Depth). "OLTL" fans watched the actress and character grow up before their eyes; by the time the soap went off the air in 2012, Starr had become a teenaged mother who traveled to the city of Port Charles to begin anew. 
That meant Starr was ready to become a "General Hospital" character. In typical soap fashion, her baby was killed on her very first "GH" episode, according to Entertainment Tonight. Alderson wasn't the only former "OLTL" star to join the cast of "GH". Starr's parents eventually arrived, meaning Todd and Blair were also living in Port Charles for a short time (via Deadline). Police officer John McBain (Michael Easton) also made his way over to ABC's only remaining soap opera. 
She made the move as Starr, but the actress wound up playing another role on "GH," too. So, how did Alderson end up playing two characters on the same soap?
Starr Manning's story on General Hospital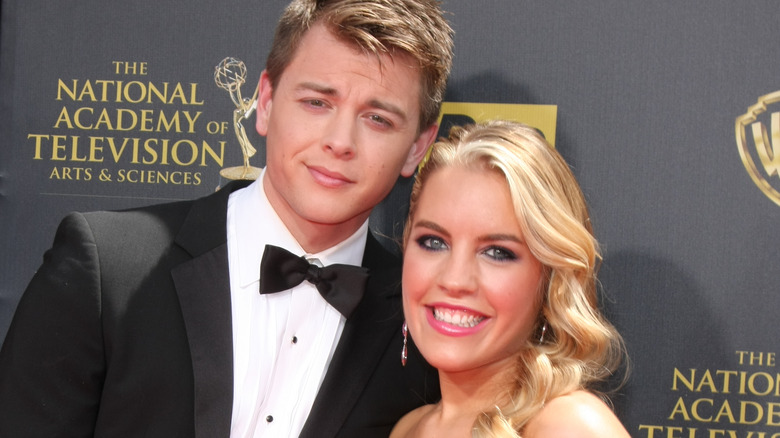 Kathy Hutchins/Shutterstock
Tragedy struck when Starr Manning first arrived in Port Charles: She lost her baby and her baby's father on the same day. But she was determined to move on with her life and soon fell for Michael Corinthos (Chad Duell). At the time, Starr's actress Kristen Alderson was enjoying the story and told Entertainment Tonight all about it.
"Michael and Starr are getting closer and closer," Alderson said. "Michael has a lot of drama going on in his life and Starr is really there for him throughout the whole thing and it might get sexy soon. Now we've been able to see the brighter side of Starr. They can see that she's falling in love again. She's learning to love again after such a hard time."
Unfortunately, Starr didn't last long in Port Charles due to a legal dispute between ABC and Prospect Park studios, which was producing an online streamed version of both "One Life to Live" and "All My Children" (via Soaps.com) Prospect Park sued ABC because they felt they had the rights to the characters that the network moved to "GH." 
So Starr had to go, but it didn't mean Alderson had to be out of work.
Kristen Alderson staretd playing Kiki Jerome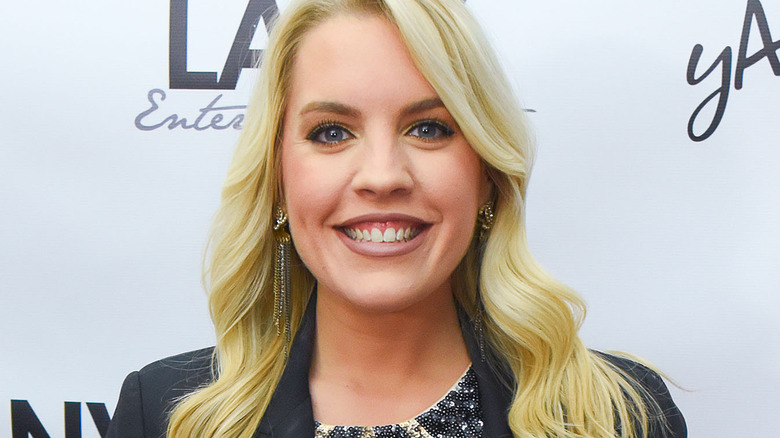 Michael Mattes/Shutterstock
Like Michael Easton and Roger Howarth, Kristen Alderson was forced to create a whole new role when Prospect Park claimed ABC couldn't use her original character anymore. Easton, who was playing John McBain when he first arrived in Port Charles, became Silas Clay and then eventually Hamilton Finn. He's technically played six different roles in the soap opera universe. Similarly, Howarth couldn't play Todd Manning, a role he created back in 1993, anymore. Instead, he became Franco Baldwin (a role also played by James Franco) and eventually Austin Holt.
As for Alderson, she became Lauren Katherine Jerome, aka Kiki Jerome, daughter of Ava Jerome (Maura West) and member of the fictional Jerome crime family (via Soaps in Depth). Kiki was a college student at the time who fell in love with both Michael Corinthos and his brother Morgan Corinthos (Bryan Craig).
Alderson opted to leave "GH" in 2015. That's when Kiki was recast with Hayley Erin, who played the character until she was brutally murdered in 2018 by crazed serial killer Ryan Chamberlain (Jon Lindstrom).