What Has James Franco Said About His Time On General Hospital?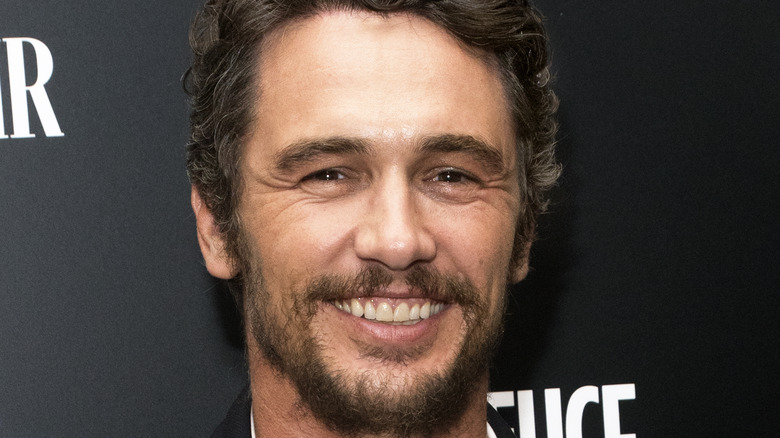 Debra L Rothenberg/Getty Images
There was a time when the Franco Baldwin who was killed on "General Hospital" in March 2021 looked and sounded completely different. That's because he was played by actor James Franco rather than Roger Howarth (via Soaps In Depth). He didn't even call himself Franco Baldwin at the time as he did not yet know that Scott Baldwin (Kin Shriner) was his biological father. His character was also a deranged serial killer, but his murder spree was explained by the brain tumor defense, meaning his illness was blamed for the horrific things he did.
One of the most disturbing things Franco's version of Franco did was pretend to sexually assault Sam McCall (Kelly Monaco) on her honeymoon with Jason Morgan (Steve Burton). He stopped short of actually raping her, but she was passed out and never knew what happened. Soon after that, James Franco left "GH" to continue with his movie career. His resume after the soap opera included major releases such as "This Is The End," "Oz the Great and Powerful," and "Spring Breakers" (via IMDb), but he looks back on his soap opera time fondly.
James Franco's manager represented another 'General Hospital' star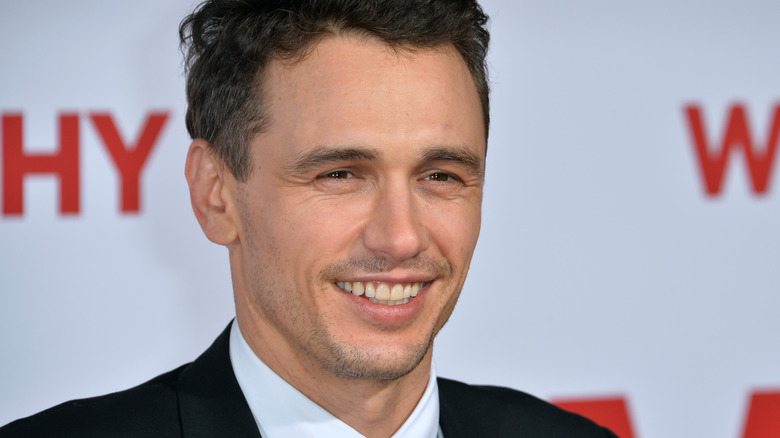 Featureflash Photo Agency/Shutterstock
Actor James Franco loves expanding his horizons, has several college degrees, and even taught film classes at New York University. In 2009, he wanted to try his hand on a daytime soap so he sought out the perfect role. According to The New Yorker, Franco wanted to make a movie about being on a soap, so he decided he would learn what it was like first-hand. Thus, he became one of many celebrities to appear on "General Hospital."
"I said, 'What if I really did that? Wouldn't that be interesting,'" Franco asked The New Yorker. "My manager represents Steve Burton [formerly Jason Morgan on "GH"] and we called them and said I'd like to be on the show. They were very happy. They said, 'You can do anything — what kind of part would you like to play?' I wanted their full treatment, so all I said was that I wanted to be an artist and I wanted my character to be crazy."
Franco first joined the "GH" cast in 2009 and appeared in 54 episodes before departing for good in 2012 (via IMDb). Roger Howarth began playing Franco in 2013 when the character got a makeover from top to bottom to become a fan favorite (via Soaps In Depth).
James Franco said his time on 'General Hospital' was different from other acting projects
James Franco seemed to have the time of his life when he was appearing on "General Hospital". He wanted to play a crazy character, and that's what the show gave him, so he ran with it. In 2010, after he had been playing Franco for a year, the actor told "Good Morning America" what it was like to work on a daytime soap opera.
"It was a different form of entertainment that I had ever worked in," he said. "There were performances with different levels and intention that can get audiences thinking in a different way than just about a fictional story ... I thought if I went on a soap opera maybe that would add something, maybe that would shake something up." 
Franco's version of Franco was utterly frightening and audience members were shocked when the show attempted to redeem him with Roger Howarth in the role. Howarth soon turned the character into someone to root for, but "GH" decided to kill Franco for good in 2021 (via Soaps).