Does Bridget Moynahan Want To Return To And Just Like That?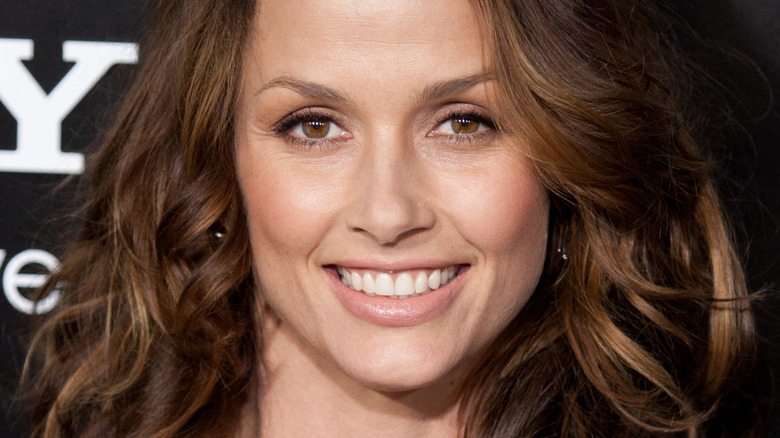 Photo Works/Shutterstock
There are few characters who left as intimidating a footprint as Natasha, Mr. Big's infamous second wife in "Sex and the City" (after the little talked about Barbara and before he made things official with Carrie). Carrie herself described Natasha as, "She's shiny hair, style section, Vera Wang," and felt outdone by the younger woman, per Grazia. And, yes, this is the woman that Big cheated on with Carrie, who broke her tooth chasing Ms. Bradshaw out of their upscale apartment after an afternoon rendezvous with her husband. 
Though we lost Natasha's story after Carrie stalks her to apologize (which goes as well as you'd expect), Bridget Moynahan has gone on to have a prolific career in television and film. The actress who played Natasha from 1999 to 2000 has appeared in hit films like "Serendipity," opposite John Cusack, "Coyote Ugly," and "John Wick" (and its sequel), as well as over 250 episodes of CBS's "Blue Bloods" (via IMDb). She even had her directorial debut on the "Blue Bloods" set and later tweeted, "Loved working with my family/team/peers/friends/greatest supporters!" 
But when Natasha appeared on the 2021 "SATC" reboot, "And Just Like That," fans began wondering whether her new truce with Carrie would set the stage for the character to return in the series' much-anticipated second season. 
The actress teased her first appearance on social media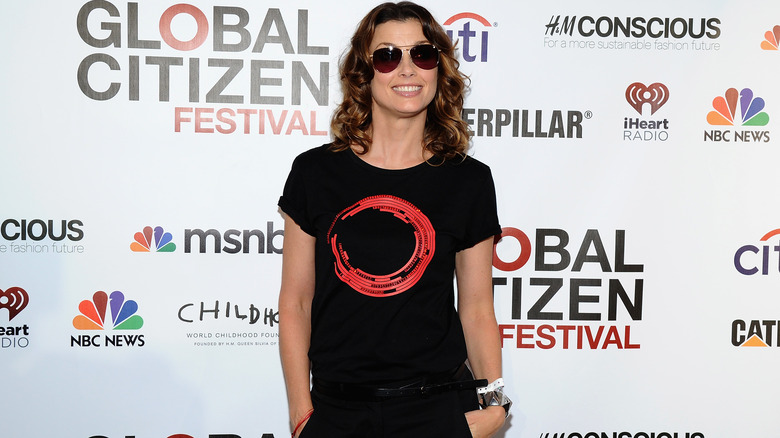 Ilya S. Savenok/Getty Images
The actress clued fans into her appearance on "And Just Like That" in December 2021, posting the trailer with the caption, "Back the truck up....are you ready for @AndJustLikeThat?" She also re-posted a photo of Natasha looking effortless — in flats, no less! — and posted a cheeky photo to her Twitter on premiere night thanking the show's glam squad.
Besides her acting career, Bridget Moynahan has a lot going on in 2022. She posted on Instagram congratulating her ex-husband Tom Brady on his surprising return to the NFL after announcing his retirement. She joked, "Thank God, I had no idea what I was going to do with my Sundays."
Moynahan is also dedicated to using her platform to spread important information and educate her audience on world issues. She is super active on Twitter and has regularly re-posted links to support fundraising efforts in Ukraine, collaborating with Global Citizen to route donations to refugees.
Between her political engagement and full-time gig on "Blue Bloods," it might seem like Moynahan has too much going on to consider reprising her role as Natasha yet again. However, the actress seems more than willing to come back to "And Just Like That," and she even has big ideas to get things rolling with the show's production team.
Bridget Moynahan is ready for a role in front of and behind the camera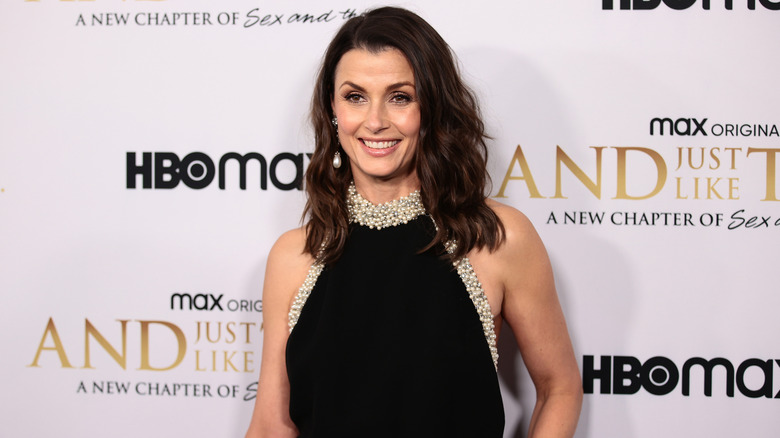 Dimitrios Kambouris/Getty Images
After the show's renewal was announced, Bridget Moynahan told ET, "I think we should make a push to [executive producer] Michael Patrick King to bring [Natasha] back. Let's start a campaign, everybody." Additionally, Moynahan's continued presence in the "Sex and the City" franchise seemed more than possible during a 2022 interview on "The Drew Barrymore Show."
The host asked her what the process of returning to the show looked like after so many years. Moynahan told Barrymore, "Oh boy, was I thrilled to get that phone call and be asked back!" She also dished about fangirling over her "Sex and The City" co-stars' iconic looks. "I kind of think I really needed that for my soul after two years of being in COVID and sweatpants ... I needed that fashion and that color and that pizazz again."
All signs point to yes for Natasha to make more iconic appearances in the series, and maybe Moynahan will get to be active both in front of the camera and behind the scenes like she has on "Blue Bloods." She could even take notes from her co-star, Cynthia Nixon, who posted to Instagram about directing an episode of "And Just Like That."