Hailey Bieber's Grammy Appearance After Health Scare Has Everyone's Attention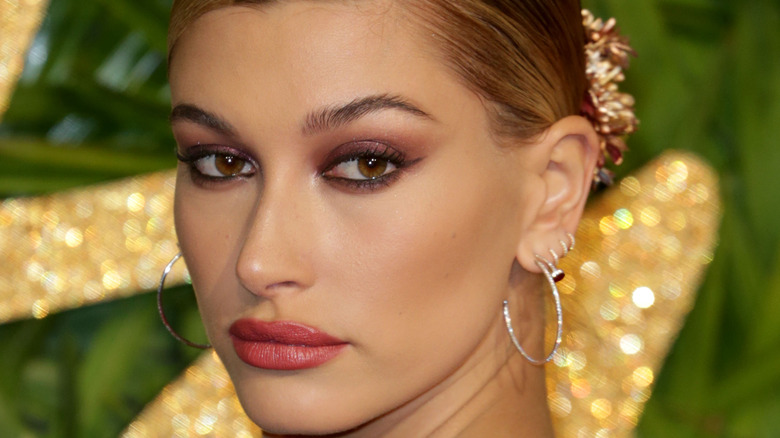 Cubankite/Shutterstock
Even before the first awards of the evening were announced at the 64th annual Grammys, Justin and Hailey Bieber seemed to be in a celebratory mood — but not for the reason you might think.
The two were all smiles and tender kisses as they made their way down the red carpet at the awards show, where Justin was nominated for eight Grammys. He wore an oversized suit, a white tank top, a hot pink beanie, black sunglasses, and chunky Balenciaga boots. 
Meanwhile, per ET, his stunning supermodel wife, Hailey, wore a cream, floor-length sheath by YSL and delicate layered necklaces while her brunette locks were pulled back into a loose braid.
While you might assume, based on their body language, that the two were prematurely celebrating Justin's nominations becoming wins that night, they were likely grateful for something else entirely. Hailey, 25, recently endured a very frightening health scare, per People.
Justin and Hailey Bieber were all smiles at the Grammys after her health scare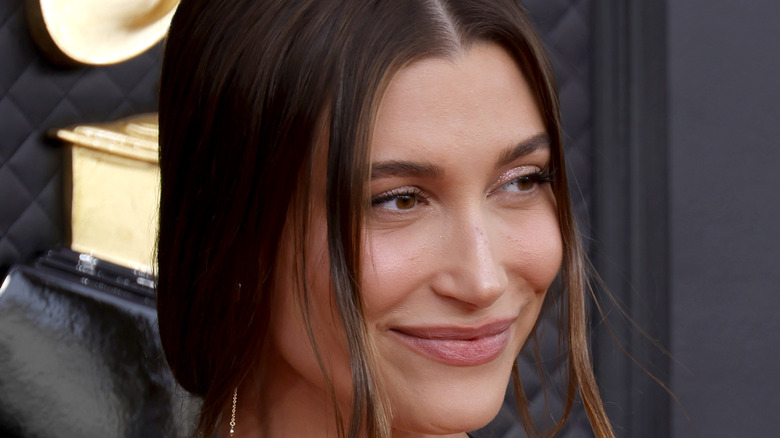 Frazer Harrison/Getty Images
It's no wonder that Justin and Hailey Bieber looked so excited for an evening of celebration at the Grammys, given recent events in their personal life.
In March 2022, Hailey was at home with her husband when she started to experience stroke-like symptoms and was taken to the hospital, she shared with followers via an Instagram Story.
"They found I had suffered a very small blood clot to my brain, which caused a small lack of oxygen, but my body had passed it on its own, and I recovered completely within a few hours," she said, according to People. She expressed how grateful she was to the doctors and her followers who "reached out with well wishes and concern ... support and love."
Hailey's health scare comes on the heels of Justin testing positive for COVID-19 in February 2022, according to People. So, even if they don't take home any Grammy statues, the evening seems to be a win for this couple.
And social media seems to agree. Fans are thrilled to see Hailey back on the red carpet. One eagle-eyed fan tweeted a video of the two kissing, writing, "the way justin & hailey bieber said 'i love you' at the same time" and calling them "the definition of soulmates." Another tweeted that Hailey "looked ethereal as she stormed the red carpet."
We couldn't agree more.