Why Lady Gaga's Grammys Appearance Has Twitter In Love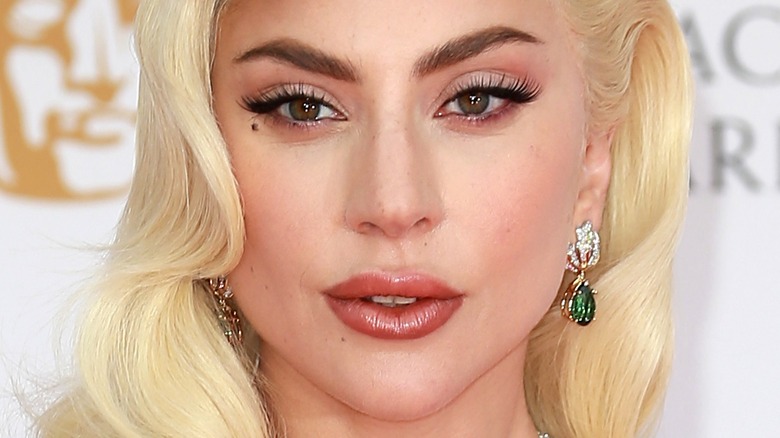 Cubankite/Shutterstock
While the infamous slap incident was by far the most talked-about moment of the 2022 Academy Awards. When Will Smith slapped Chris Rock for a joke directed at his wife, Jada Pinkett Smith, everyone from celebrities to politicians weighed in on the topic. The incident was so notorious that it ended with Will resigning from the Academy (via Decider).
The moment of aggression took all the attention away from many truly wonderful moments, including when Lady Gaga and Liza Minelli presented the Oscar for best picture (via USA Today). The moment was heartwarming as Gaga guided Minelli, who appeared to be struggling with her health, through the presentation. During the speech, Gaga said, "Good evening. You know how I love working with legends." She continued, "And I'm honored to present the final award of the evening with a true, show business legend."
One of the legends hinted at by Lady Gaga is Tony Bennett, with whom she has often collaborated. One week after Gaga was snubbed at the Oscars, during the Grammy Awards, she stole the show with another heartwarming moment aimed at a legend.
She made a heartwarming tribute to her long-time friend and collaborator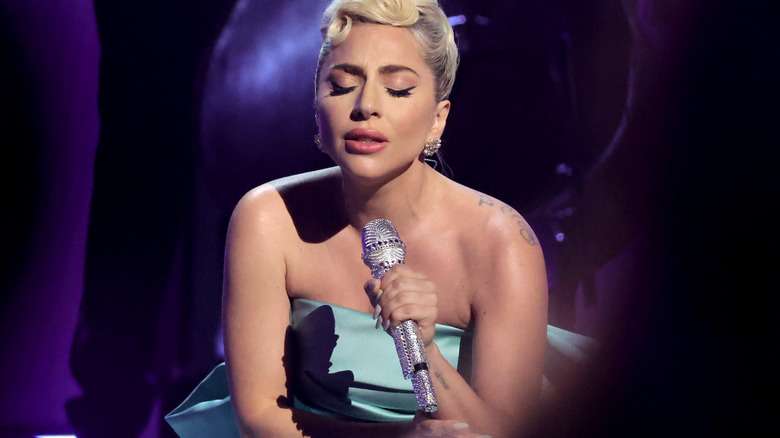 Emma Mcintyre/Getty Images
Lady Gaga has pushed boundaries in Hollywood for years, just as she has worked with legendary singer Tony Bennett several times throughout her career. In fact, the pair has released two albums — "Cheek to Cheek" and "Love For Sale" — together (via NPR). Because of this, Gaga and Bennett spent much of the latter's final years in the industry working together.
Bennett retired from performing at the age of 95 due to Alzheimer's disease (via Variety). Following his retirement, Gaga paid tribute to the singer at the 2022 Grammy Awards, and fans couldn't get enough of the heartwarming performance.
On Twitter, fans shared, "Everyone is on their feet for Lady Gaga!" and "Brb playing this video of Billie Eilish cheering on Lady Gaga on loop." Meanwhile, MTV News penned, ".@LadyGaga sent her love to @itstonybennett during her touching #LoveForSale performance at the #Oscars." Others found the performance more bizarre. "Gaga performing a Tony Bennett in memoriam segment when he's just in his house is SENDING me bad," one user wrote. Still, no one can deny her beautiful performance.
Bennett was a legend at the Grammy Awards, having been involved with the ceremony for several decades (via the New York Post). While his presence was missed, he was included in the moving tribute by his friend, Gaga.