Juno Temple's Parents Had A Surprising Reaction To Her Desire To Become An Actress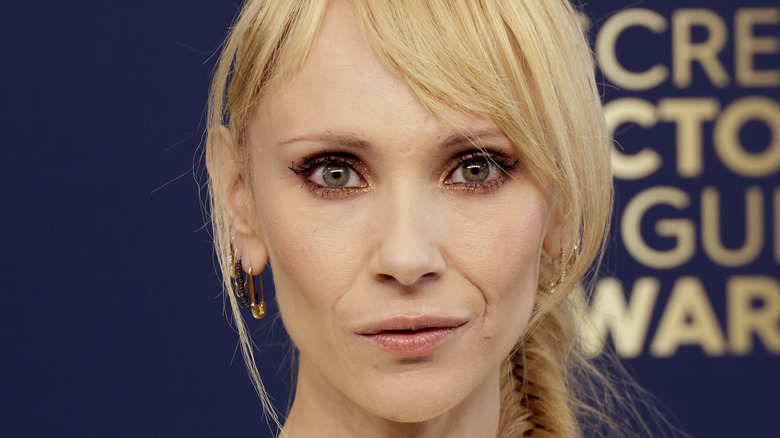 Frazer Harrison/Getty Images
If you are a fan of "Ted Lasso," then you've also fallen in love with one of the show's leading ladies: Juno Temple. The daughter of both a director and a producer, Temple was born with movie magic in her blood (via Marie Claire). It didn't take long for the London-born actress to appear on the big screen, starring in her first role at the age of eight (via Rotten Tomatoes). Ever since, the Emmy nominee has shown her stunning range as an actress on more than one occasion, starring in "Maleficent" alongside Angelina Jolie and the psychological thriller "Magic Magic" alongside Emily Browning and Michael Cera.
"I usually like to play a woman who's got s**t going on," Temple shared with The Telegraph, regarding her favorite type of roles. "I'm not sure I ooze leading lady. I'm not the high school catch. I've been lucky with characters."
Although Temple is best known playing darker characters, she has recently been wowing the world in the sports comedy "Ted Lasso" as the charming and lovable Keeley Jones, who shares an inspirational on- and off-screen relationship with Hannah Waddingham. With an impressive filmography under her belt, there's still no sign of her slowing down anytime soon. And while Temple has certainly made a name for herself in the crowded Hollywood arena, she has also faced a few obstacles along the way, including with her parents.
Juno Temple's parents were worried about her constantly facing rejection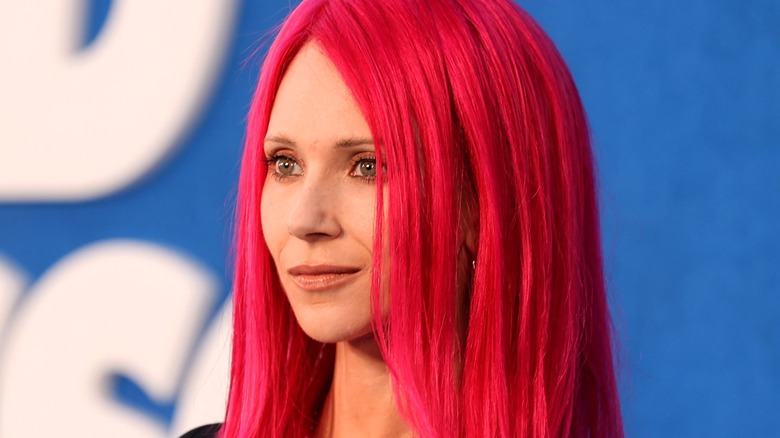 Amy Sussman/Getty Images
Not all actors have supportive parents. From Jennifer Lawrence to Steve Martin to Emma Roberts, some of Hollywood's biggest names had parents who were dead set against them going into the movie biz (via The Richest). Thankfully, these headstrong performers chose their dreams above all else and persevered.
Juno Temple found herself in a similar situation when she was growing up. In an interview with Marie Claire, the "Ted Lasso" star recalled the moment when she first introduced the idea to her parents when she was 14 years old. Both Temple's mother and father (the ones who gave Temple her unique name) had careers in the industry as a producer and director, respectively, but it was for that very reason that they were discouraging and skeptical of their daughter's pursuits. 
"Oh no. Oh, s***. Are you sure?" Temple recalled her parents saying to her when she first announced her ambitions to become an actress. "You're going to be told 'no' all the time," her parents warned. Little did they know that the opposite would soon occur.
Temple landed roles in the first two movies she auditioned for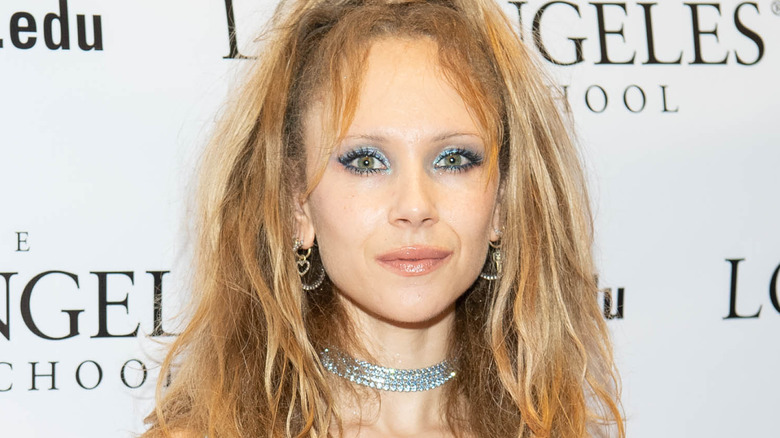 Emma McIntyre/Getty Images
After 14-year-old Juno Temple made her career ambitions clear, her parents helped secure her an audition for the psychological thriller "Notes on a Scandal," starring Cate Blanchett and Judi Dench. The Temples wanted to show their daughter that she wasn't the only one who harbored dreams of becoming a star, and that it wasn't an easy career to enter into. 
In an interview with The Guardian, Temple recalled some of the warnings her parents braced her with. "You can't just step into this and be good," they informed the BAFTA winner. "You will have to work and you will have to fight for it."
After auditioning for "Notes on a Scandal," Temple got the part. "That's not how it's supposed to go," Temple recalled her proud mother tearfully expressing, in an interview with Marie Claire. The second movie that the "Wild Child" star auditioned for was the critically acclaimed film "Atonement." Temple secured a 100 percent track record when she got cast as cousin Lola.
"F***ing h**l, well, surely it goes downhill after this?" Temple recalled her mother jokingly thinking in her Guardian interview. However, she's been successful since, and it sounds as though Temple's parents were happy to be proven wrong.