Who Did Fabio Play On The Bold And The Beautiful?
Jerod Harris/Getty Images
In 1987, Fabio became a star thanks to a series of romance novel covers that he never realized he'd grace. 
According to People, Fabio was still going by his full given name, Fabio Lanzoni, while getting his start in the modeling world. When he went out one night to a Miami club, he was suddenly recognized by women who insisted he looked just like the man on the cover of books they had been reading.
"I said, 'That's a good pickup line,'" Fabio told People in 2021. Then, the women brought him the books, and he realized they were right. He knew a few photos had been taken for books, but he hadn't realized which books and had never seen the finished product. 
That was the beginning of the world's romance with a sexy Italian model who would soon go by one name, becoming an international sensation who appeared in television commercials, movies, and, yes, even a soap opera (via IMDb). 
While Fabio's time on "The Bold and the Beautiful" was brief, it was definitely memorable.
Fabio plays himself on The Bold and the Beautiful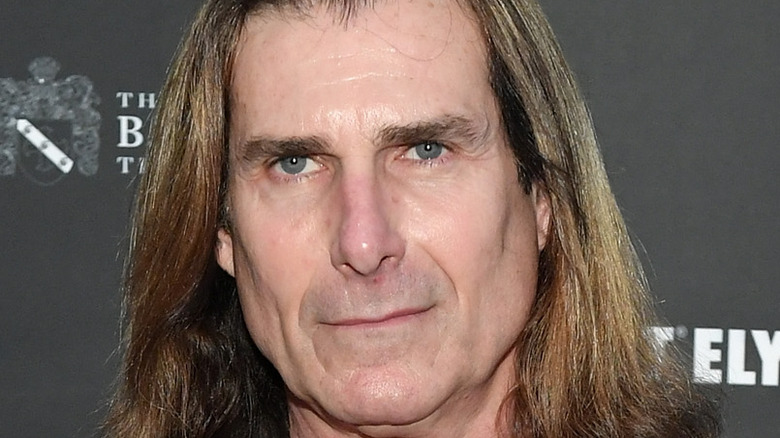 Neilson Barnard/Getty Images
By the time Fabio made his first appearance on "The Bold and the Beautiful," he was already an international sensation. 
With his movie-star looks, long mane of blonde hair, chiseled face, and fit body, he appeared on the cover of the aforementioned romance novels but also had a chance to try his hand at several TV series and films, including "Death Becomes Her," "Scenes From a Mall," and "Roseanne" (via IMDb).
In 1993, Fabio made his way onto "The Bold and the Beautiful" when the flamboyant Sally Spectra (Darlene Conley) was getting ready to marry Jack Hamilton (Chris Robinson). Her friends threw her a blowout bachelorette party and invited area resident Fabio to the Los Angeles-based soap. 
When Sally got one look at who was at her shindig, all she could manage to utter was (via Soap Hub), "Oh, my Fabio! It's God!" That memorable moment stayed etched in fans' heads ever since, and Fabio remembers it fondly, too.
Fabio looks back at his soap opera appearances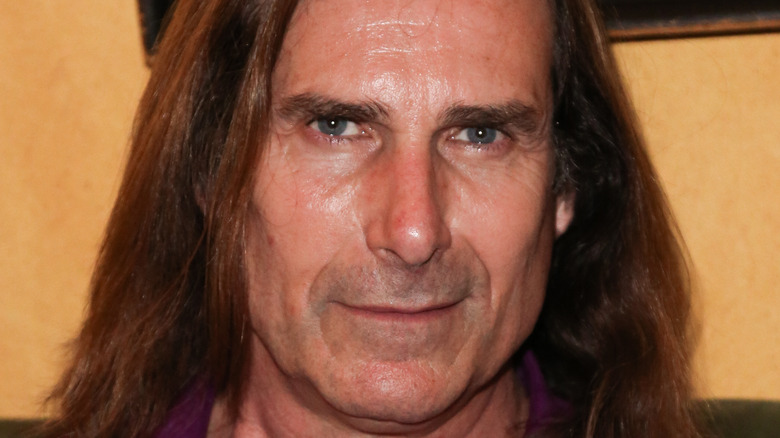 Paul Archuleta/Getty Images
That first appearance on the soap in 1993 led to years of friendship between the model-actor and the late Darlene Conley, who played legendary "The Bold and the Beautiful" character Sally Spectra.
"[Darlene] was amazing," Fabio told Soap Hub in 2019. "A beautiful person. She was an amazing actor but more than that she was a great person. We hung out with each other and became friends. She was such a down-to-earth, beautiful, caring person. Only a few of those come along in our industry [who are like that]."
In fact, that line Sally uttered when she got a good look at Fabio at her bachelorette party might have come from Conley herself and not the script. "That was really funny," Fabio said of that long-ago moment. "Darlene was very spontaneous. She was a great actress. She'd improvise a little bit."
According to IMDb, Fabio made subsequent appearances on "The Bold and the Beautiful" in 2002, 2003, and 2012. However, none of those episodes were quite as memorable as that first one — when the model was the highlight of Sally Spectra's night.