Who Did Maitland Ward Play In The Bold And The Beautiful?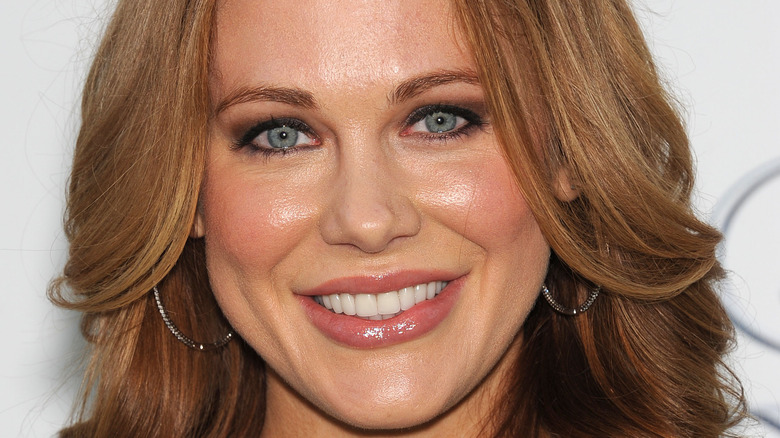 DFree/Shutterstock
"The Bold and the Beautiful" has been a favorite among soap fans for decades. The show, which is set in a fictional version of Los Angeles, revolves around the wealthy Forrester family, who founded the fashion design company Forrester Creations.
The heads of the family, Stephanie and Eric Forrester, design high-fashion clothing for both men and women while also raising their four children, Ridge, Thorne, Kristen, and Felicia, per AceShowbiz.
Over the years, the sudser has had plenty of big names appear as both cast members and guest stars. Celebrities such as Wayne Brady, Usher, Morgan Fairchild, Melissa Rivers, Gina Rodriguez, Fabio, Drew Carey, Chaz Bono, Bob Barker, and Betty White have all appeared on the soap, per CBS. 
Meanwhile, other stars, like Mario Lopez, have acted in recurring roles on the show over the years.
One TV personality that "The Bold and the Beautiful" fans may remember is actress Maitland Ward, who starred on the soap in the mid-90s, per Hollywood Life.
Maitland Ward is best remembered for her role as Rachel on Boy Meets World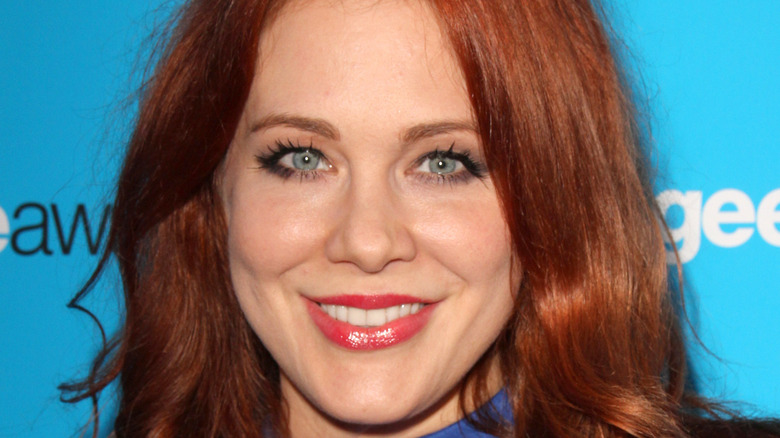 Kathy Hutchins/Shutterstock
Maitland Ward shot to fame when she joined the cast of the hit teen series "Boy Meets World" in 1998 (via Life & Style). 
The actress played the role of Rachel McGuire, the gorgeous roommate and best friend to Will Friedel's character, Eric Matthews, and Matthew Lawrence's character, Jack Hunter. The two battled for Rachel's affections, but it was Jack who eventually ended up dating her (via ShareTV).
After "Boy Meets World" ended in 2000, Ward went on to have a few parts in movies such as "White Chicks" and "Dish Dogs" (via IMDb). 
However, she built a large social media following when she began doing cosplay. After years of showing off her elaborate costumes online, Ward transitioned into the adult entertainment industry, per Us Weekly.
But she hasn't forgotten her days as Rachel and said that she would be interested in returning for a "Boy Meets World" spinoff that featured the original cast members. Of course, before Ward became a member of the teen drama series, she got her big break in soaps when she played the role of Jessica Forrester on "The Bold and the Beautiful."
The actress got her start as Jessica Forrester on The Bold and the Beautiful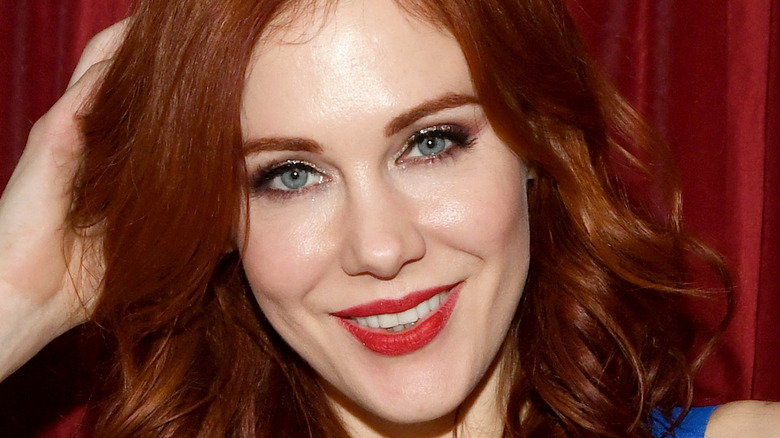 Ethan Miller/Getty Images
According to Hollywood Life, Maitland Ward debuted on "The Bold and the Beautiful" in 1994. She was introduced as Jessica Forrester, the teenage daughter of John and Maggie Forrester who came to Los Angeles to visit her uncle, Eric. 
While in L.A., Jessica learned that her parents were divorcing and then opted to stay with her uncle. During her time on the show, Ward dealt with some serious subject matter, including storylines about juvenile diabetes, violence, and kidnapping (via Soap Central).
Although Ward's character left the soap opera in 1996, she had her fair share of drama in her two years on the series. Jessica and Dylan Shaw engaged in a back-and-forth relationship that caused controversy in her family. 
She also became romantic with Irving "Sly" Donovan, and the pair went as far as to get engaged. However, they called off their wedding shortly after.
After dealing with a lot of stress during her time with the Forrester family, Jessica revealed that she planned to go home to Iowa for a visit and then move to London to attend school (via Soaps.com). She returned just once for the wedding of her mother, Maggie, and James Warwick.
While Jessica hasn't been a part of the soap in decades, "The Bold and the Beautiful" fans had a great time watching the teen drama unfold around Ward's character during her stint on the sudser.