Did Days Of Our Lives Predict The Creation Of This Popular Dating Show?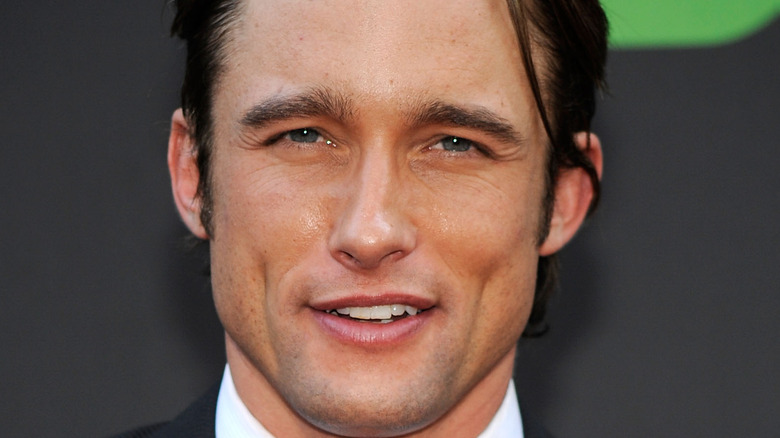 Frazer Harrison/Getty Images
"Days of Our Lives" has been keeping fans entertained for more than 55 years. The NBC soap opera has offered its viewers many memorable moments: some good and some bad. Of course, the show has been known for its crazy plotlines in the past, where things have gotten bizarre, to say the least.
Some of the most bizarre plotlines on "Days of Our Lives" have included Marlena Evans (Deidre Hall) being possessed by the devil (via Mamamia). Marlena also stunned Salem and fans when she was revealed to be the Salem Stalker, the serial killer who murdered many beloved characters. However, that storyline had a huge twist with the dead characters turning up alive and well on the infamous Melaswen Island.
In addition, Vivian Alamain once buried Carly Manning alive, and she narrowly escaped with her life. Rex and Cassie Brady were also introduced as "The Gemini Twins," who appeared to be aliens from another planet back in 2002, and Sami Brady previously disguised herself as a man named Stan for months, per Soaps.com.
"Days of Our Lives" viewers never quite know what they're going to get when it comes to weird moments, but one of those interesting storylines may have predicted a now-popular reality dating show.
Belle, Mimi, and Cassie were once finalists on a dating show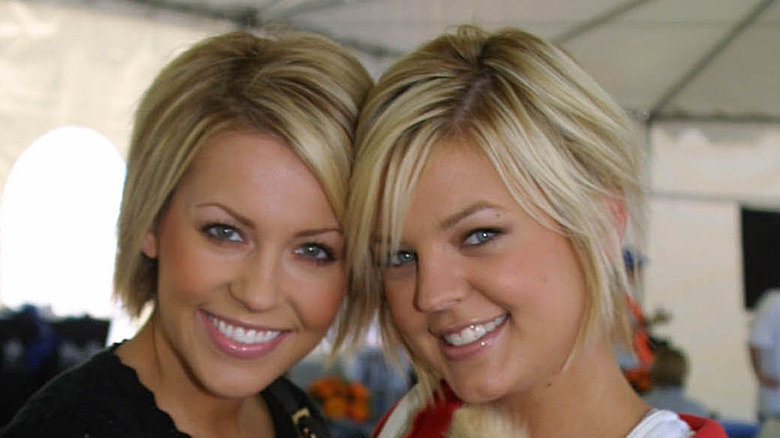 s_bukley/Shutterstock
In the early 2000s, "Days of Our Lives" was all about the young stars. Characters like Belle Black, Shawn-Douglas Brady, Mimi Lockhart, Philip Kiriakis, and Chloe Lane took center stage as they dealt with high school drama and real-life issues (via SalemSpectator.com). 
Of course, Salem High was a bit more dramatic than many other high schools. However, younger fans couldn't get enough of it. After the group graduated from high school, they became young adults with bigger issues, and the storylines continued to follow them.
During one bizarre plotline, Mimi, Belle, and Cassie Brady were all chosen to compete on a reality dating show. The series appeared to be the "Days of Our Lives" version of "The Bachelor." 
However, there was a big twist. The three women were competing for a date with a man who was completely blindfolded and had his face hidden, per Soaps.com. The man was eventually revealed as Philip Kiriakis, who returned home after serving in the military. 
Perhaps the most interesting part of the storyline was that the fictional dating show was titled "Love Is Blind," the name of a popular reality series now on Netflix.
Netflix has a hit dating series titled Love Is Blind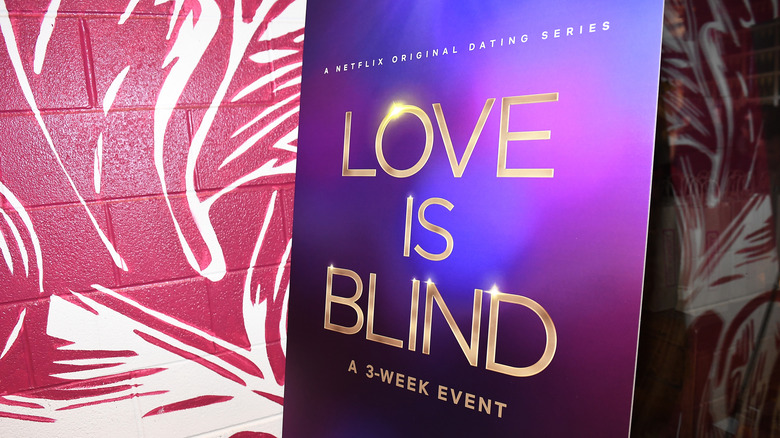 Paras Griffin/Getty Images
According to Vox, Netflix's hit dating series "Love Is Blind" features young singles looking for love. But there's a catch. 
The couples can't see each other at first and have to figure out if they're compatible enough to start a relationship — or possibly even get married — solely by communicating. The show aims to prove that a true connection can be fostered on an emotional and intellectual basis rather than a physical basis.
While viewers have really taken to "Love Is Blind," longtime "Days of Our Lives" fans will likely remember that the NBC soap opera did it first when they allowed Belle Black, Cassie Brady, and Mimi Lockhart to figure out if Philip Kiriakis would be a good match for them without ever seeing his face (via Soaps.com).
While the soap may have predicted "Love Is Blind," the sudser could likely never have foreseen the series' future popularity.