The Sad Reason Cardi B Just Deleted Her Twitter Account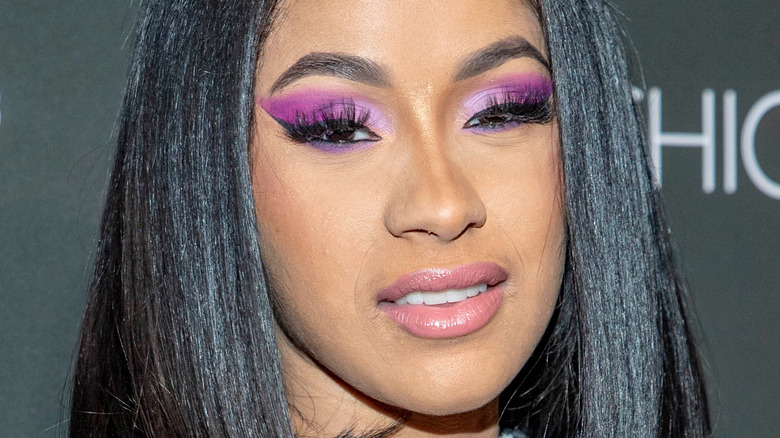 Eugene Powers/Shutterstock
Cardi B has transformed into one of the biggest names in the music industry, with her career taking off with the release of her single, "Bodak Yellow," in 2017 (via Billboard). Though that single would be the first time she hit the Billboard Chart, she started working in the industry in 2015.
Now, she is one of the most famous people in the world, and it's not just her music that keeps fans coming back for more. Cardi B has a larger-than-life personality that especially shines on her social media platforms, where she began posting videos in 2013 (per the Independent). She is one performer who has been able to infuse her personality into both her music and her public appearances, making her a standout celebrity.
Fans can't get enough of Cardi B's social media, where she boasts 2.7 million followers on Twitter and 5 million Facebook friends (via Medium). Now, however, fans will have to go without her iconic posts as she has deleted her Twitter account.
Cardi B is no longer on Twitter due to harassment aimed at her kids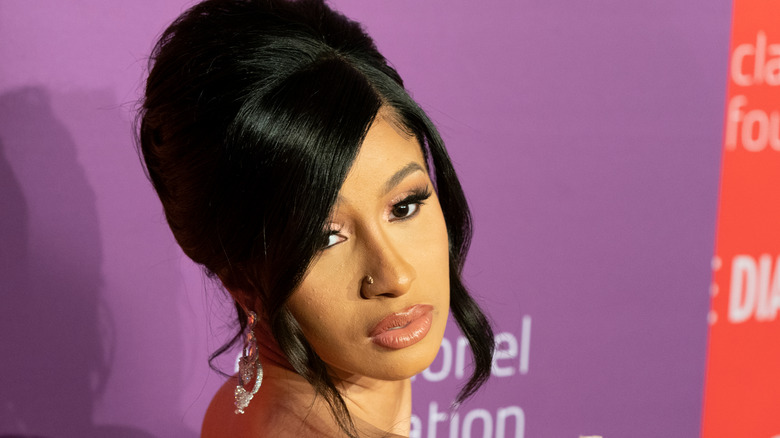 lev radin/Shutterstock
According to Page Six, rapper and social media personality Cardi B deleted her Twitter account following some drama with fans about the 2022 Grammy Awards. The Twitter argument came after fans criticized the artist for not attending the award show although her song, "Up," was nominated for best rap performance.
Before smashing the delete button, she wrote, "I'm deleting my Twitter but On God I hate this f–kin dumb*ss fan base," adding, "You got the slow dumb*sses dragging my kids all cause y'all though [sic] I was going to the Grammys and I didn't the f–k ?"
This comment was in reference to a fan tweeting her, "I bet your son wouldn't like for you to be on your ass while teasing us fans and not ever dropping music." She replied, "I hope your moms die."
This is not the first time Cardi B has found herself in the middle of heated internet drama. According to The Source, she deleted her Instagram account following online harassment from fans who wanted new music from her back in 2021 and deleted all of her social media accounts for a short period of time in 2020.