Hilaria Baldwin Pens Emotional Birthday Tribute To Husband Alec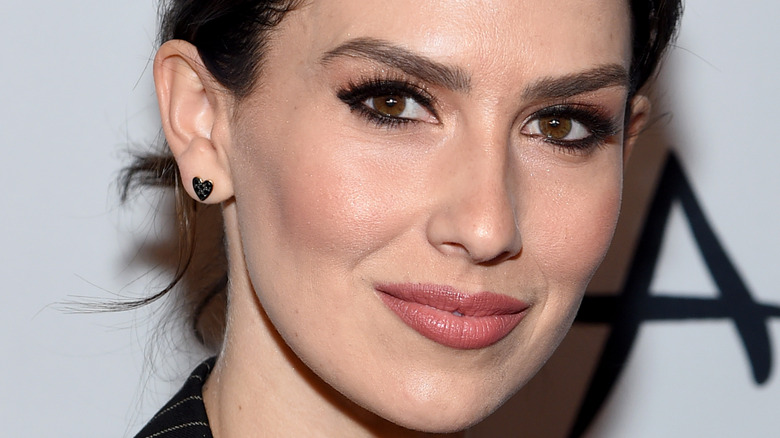 Jamie Mccarthy/Getty Images
The truth about Alec Baldwin and his wife, Hilaria, is that they constantly find themselves in the headlines. For years, the pair have been hounded by reporters (via Entertainment Tonight). This has led to Hilaria making a statement about the PTSD both she and her husband share from scary encounters that come with being in the public eye.
After the tragic shooting on the set of Alec's film, "Rust," Hilaria shared a video of a NY Post reporter harassing her and Alec on Instagram as an example. Along with the video, Hilaria wrote, "My husband has PTSD, has had for a long time, now, worse than ever. Some take advantage by poking at him, trying to rile him up, messing with his mental health." She continued, "It works sometimes. I try to ward it off. This is a good example. You can see [the reporter's] joy. We are literally telling him we don't consent. He feels the right to violate. This behavior is NOT OK. This is an attempt to create news. Not cover news."
Though the couple have been through intense ups and downs, they've come out stronger together. It was just announced that the two are expecting their seventh child together (per People). As their family grows, so does their bond, which Hilaria chose to spotlight during her emotional post celebrating her husband's recent birthday
Hilaria Baldwin would marry Alec Baldwin 'a million times'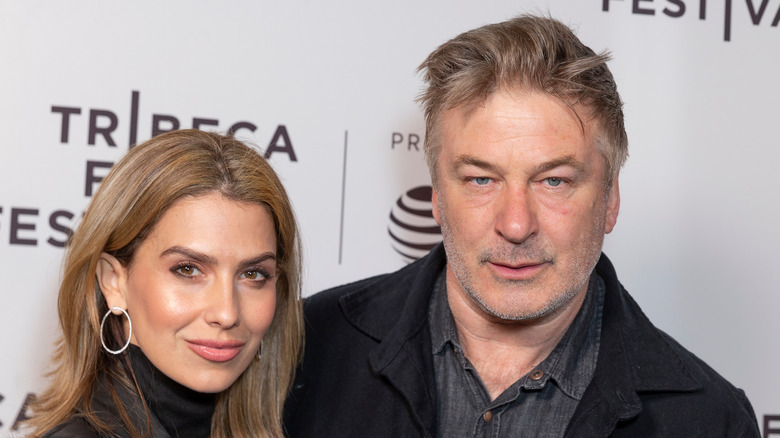 lev radin/Shutterstock
As Alec Baldwin celebrates his birthday, his wife, Hilaria, made a heartfelt tribute to the actor on her Instagram. The post from April 3 focuses on the couple's close bond, how they have struggled together but have continued to come out on top, and how life isn't easy, but she wouldn't have it any other way.
She wrote in her caption, "You ask me from time to time, in your darkest, saddest moments, if I were to know all of what we would go through, 11 years ago when we met, would I walk away?" Hilaria's answer: "I'd do it a million times, Alec." The sweet and long post continued with, "The joyful moments, the scary moments, the passion, the sadness, the amazing people, the frustration, the confusion, the adventure, the laughter ... the being a wife and a mother. Yes, Alec ... I'd sign up for it, again and again. I know that life is both sweet and bitter."
Hilaria finished the tribute with words of celebration for Baldwin's birthday. The Instagram post was welcomed by fans following Hilaria's brief break from social media back in March (E! News).