Here's How Hilaria Baldwin Is Feeling After Announcing She's Pregnant With Her Seventh Child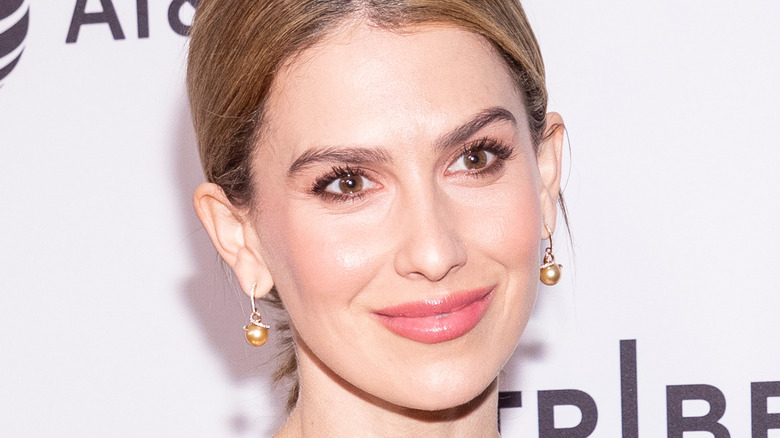 Sam Aronov/Shutterstock
Actor Alec Baldwin is never far from the headlines. Whether it's from him speaking out about politics or being embroiled in an accidental shooting scandal, Baldwin — and the same applies to his wife, Hilaria Baldwin — is constantly being written about. Of course, there was also the time Baldwin's return to a movie set created a tizzy online.
These days, much of the Baldwins' headlines revolve around their kids. In addition to sharing daughter Ireland Baldwin with his ex-wife, Kim Basinger, who has spoken out against Alec, the Baldwins share six children together, with a seventh on the way for a total of eight children between them (via CNN). The "Baldwinitos," as she refers to them, consists of Carmen Gabriela, Romeo Alejandro David, Leonardo Ángel Charles, Rafael Thomas, Eduardo "Edu" Pao Lucas, and María Lucía Victoria, and they range in age from 7 years old to about 2 months old (via Insider).
Prior to the big announcement, Hilaria posted on her Instagram Story about the challenges of having so many young children, particularly since two of them are still babies (via People). "I have a lap full of babies," she captioned a picture of the babies in her bed. "Having two small babies is so fun and cute. There are also challenges. Like Lucía just had an explosion and I have Eduardo rolling around...so I'm just gonna lay here, covered in poop, entertaining Edu...until I get a genius idea how to get out of this [poop emoji] situation."
And now, the Baldwins are about to add another baby to the clan.
The Baldwins are preparing for baby number seven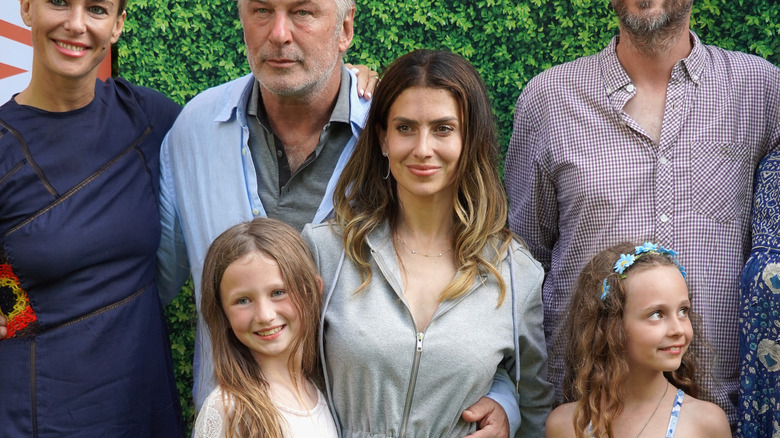 Sonia Moskowitz/Getty Images
Recently, Hilaria and Alec Baldwin announced they'll soon welcome their seventh child, and following the news, Hilaria took to Instagram to thank everyone for their support (via NewsBreak).
"Thank you for all your kind words and sweet wishes," Hilaria posted on her Instagram Story. "So many of you are asking how I feel. The answer is: nauseous, tired, and happy. Love you all. Thank you for celebrating with us."
The news of their seventh child comes a few years after Hilaria opened up about the loss of her and Alec's daughter at only four months old that she previously suffered. She shared this alongside a picture of her two babies, Eduardo Pao and María Lucía (via People). 
"There is not a day that goes by where I do not miss their older sister, who we lost at 16 weeks. There is also not a day that goes by where I don't thank my lucky stars that I have Eduardo Pau and María Lucía," Baldwin wrote. "The fact that both of those feelings can exist inside of me, simultaneously and so intensely in their polarity, blows my mind."
Hilaria also credited her children for helping her get through these tough times. "Our children were brave during our time of tremendous grief — braver than us...and they held out hope...I have learned that often our children are wiser than we are and their wisdom has guided us."