The Days Of Our Lives Swamp Girl Storyline Explained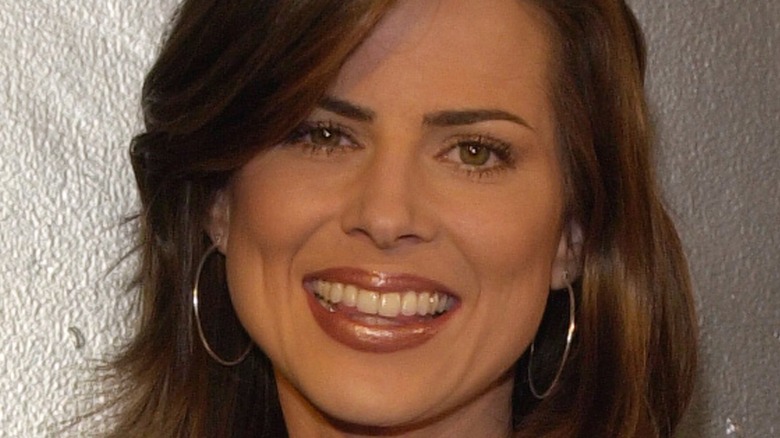 Chris Weeks/Getty Images
"Days of Our Lives" has a knack for pulling in viewers with storylines that are high in drama, romance, mystery, and heartbreak. However, every now and then, the NBC soap opera drops the jaws of their viewers with bizarre and shocking storylines. Over the years, "DOOL" has surprised many fans with plotlines that include cases of mistaken identity, demonic possession, characters being buried alive, and so much more, per Body and Soul.
Longtime viewers of the NBC soap opera have nearly seen it all. Characters have come back from the dead countless times, serial killers have run loose in Salem, children have been kidnapped, per Soaps.com, and babies have been swapped, per Soap Digest. The drama never seems to end in the fictional midwestern town of Salem, and that's exactly how fans like it.
However, there have been some very bizarre plotlines on "DOOL" that fans can't get over, and the story of Princess Greta von Amberg is certainly one of them.
Swamp Girl was actually Princess Greta Von Amberg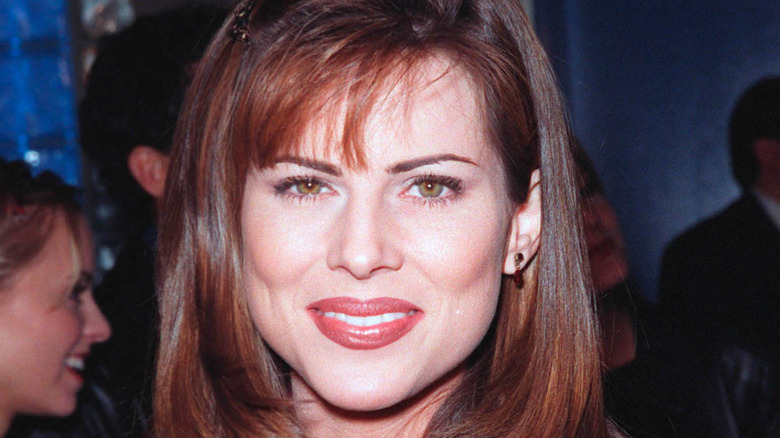 Featureflash Photo Agency/Shutterstock
After Hope Brady (Kristian Alfonso) was believed to be dead, "Days of Our Lives" viewers watched her husband Bo Brady (Peter Reckell) search for clues about her past. Eventually, Bo went to New Orleans looking for information about Hope when he found a woman who was dirty and covered in scars that became known as "Swamp Girl," per Soap Central. In addition, Swamp Girl (Julianne Morris) was revealed to have taken the place of Hope on "DOOL's" epic Cruise of Deception, and it was actually her that everyone believed to see die instead of Hope.
The woman got herself cleaned up with the help of Bo and Billie Reed. She even had laser surgery to remove her scars. It was later revealed that she was Greta Von Amberg, the daughter of Princess Gina Von Amberg, per Fame 10. Princess Gina was a con artist and an art forger who was used by Stefano DiMera to steal priceless art. She also looked exactly like Hope Brady, who was later brainwashed to believe that she was Princess Gina, per Soaps.com.
Greta ended up coming to Salem and drama followed her.
Greta's time in Salem was bizarre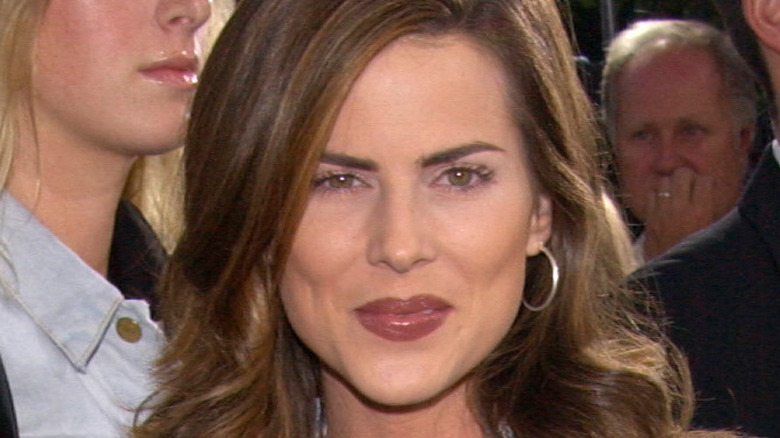 Featureflash Photo Agency/Shutterstock
"Days of Our Lives" fans watched Greta come to Salem with Bo, whom she ended up falling for. Of course, her feelings weren't reciprocated and Greta quickly moved on to Eric Brady (then Jensen Ackles). The pair dated for a while but called it quits after Eric cheated on Greta with his former girlfriend Nicole Walker (Arianne Zucker). After it was confirmed that Greta's mother, Princess Gina had died, Greta decided to take her rightful place as the princess. However, she had to prove herself first, per Soap Central.
According to Soaps.com, Gina and then-fling Austin Reed (Austin Peck), had to go through a test called the "Garden of Eden" where she was forced to complete challenges such as fight off enemies like Sami Brady (Alison Sweeney), her mother Gina, Curtis Reed, and even Satan. After completing her tasks her romance with Austin fizzled out and she set her sights on Jack Deveraux. However, Jack wasn't interested and with no reason to stay in Salem, she left town for good.
While Greta eventually lived down her "Swamp Girl" name, her story still remains one of the most bizarre that "DOOL" has ever done, per Mama Mia.