Eric Close Reveals How COVID-19 Impacted The Production Of The Mulligan - Exclusive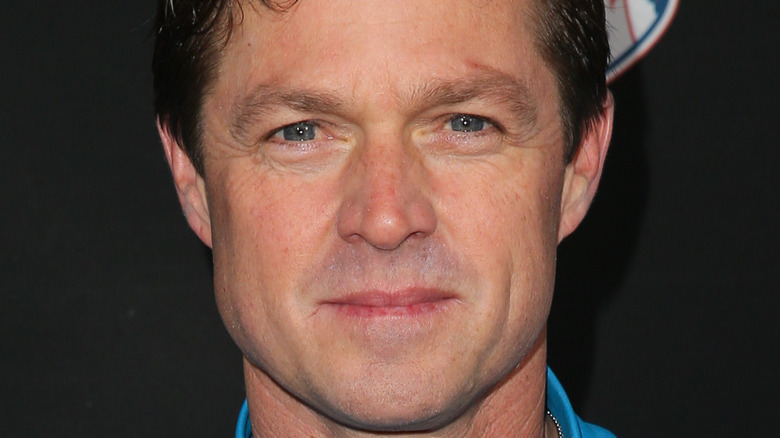 Imeh Akpanudosen/Getty Images
To say that the COVID-19 pandemic impacted just about everything is an understatement, and one of the hardest hit industries, which simply cannot operate without in-person settings, was the film and entertainment business. Think about it — you can't make a movie via Zoom, or substitute on-set days with working from home; it simply isn't doable. So what happened? Movie after movie, project after project, got delayed, and actor Eric Close knows what this reality is like all too well. Close is starring in the upcoming film "The Mulligan," an inspirational tale about a man's second chance at life, thanks to the lessons learned through the game of golf. What started as a passion project turned into one of Close's most heartfelt projects to date, and before the film hits theaters, the "Nashville" alum sat down with us for an exclusive, one-on-one interview.
Close may have dozens of acting and directing credits under his belt, but even the Hollywood veteran had to be flexible and understanding when it came to the challenges COVID-19 placed on production for "The Mulligan." Delayed starts, on-set precautions, and masks galore made up the film's environment, making for a unique filming experience that no one — especially two years ago — could've predicted. So what did a day on-set look like for Close, and what has he learned from the pandemic both on and off-set? Here's what he shared with us in an exclusive sit-down.
Eric Close followed strict COVID-19 guidelines while on set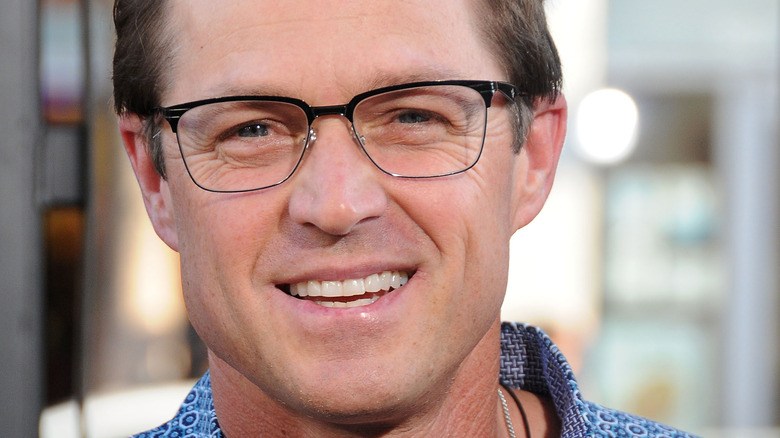 Barry King/Getty Images
Due to the demands of in-person work that Hollywood has had to deal with, on-set life looks a lot different now than it used to, and Eric Close's experience filming "The Mulligan" was fraught with pandemic protocols. In an exclusive sit down with The List, he shared that filming days were filled with masks, plastic shields, and precautions — all necessary guidelines to keep a film, that had already been delayed, rolling.
"My hat's off to every industry, and because we're in Hollywood," Close told us. "During the pandemic, I acted and I directed, so the experience for me as an actor was different. I had opportunities to take my mask off because I'm working in scenes and then everybody else was responsible [for] protecting their zones, and when I was directing, it was 24/7."
Close did recall an extremely funny on-set moment, that all had to do with COVID-19 protocols. During the shoot, Close made the switch from a mask to a plastic shield to protect him while shooting. But given the see-through nature of the shield, it became a bit of a barrier at lunch time. "So often, I'd forget it was there and I'd take a burrito to go eat and smash it into my mask, or the shield," Close recalled, laughing. "That was an experience all in itself."
The pandemic derailed production not once, but twice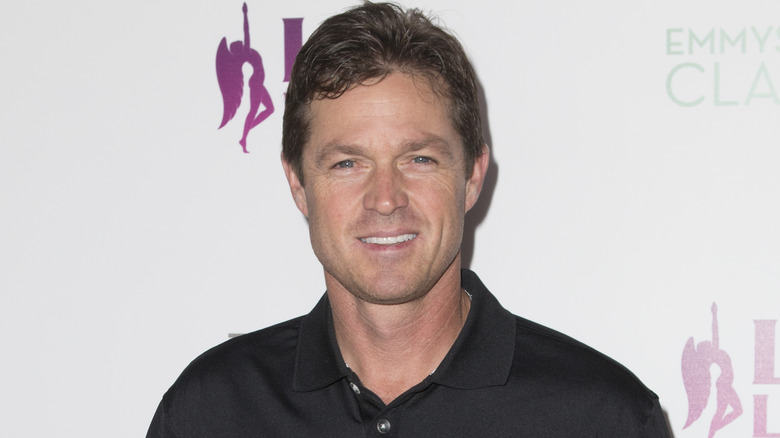 Tasia Wells/Getty Images
The COVID-19 pandemic delayed pretty much everything. From graduations and weddings, to baby showers and anniversary celebrations, everyone had to just grin and bear it that big life events were going to be put on pause. That was the case for Eric Close, too, when it came to making "The Mulligan." While everyone was on board and doing their absolute best to make the movie come to life, the pandemic certainly got in the way, and the film was delayed not once but twice.
Close revealed to us during an exclusive sit down that he was first approached about "The Mulligan" years ago, but between the time he came to the project and by the time it was green lit, two years had passed. That happened to so many of us, it seems, that we blinked and two years of the pandemic had suddenly passed. For Close's experience with his new film, the years-long delay wasn't the only hurdle that the pandemic threw at production. Twice the movie was set to start filming, and twice the cast and crew had to wait out the pandemic.
"We were geared up and ready to go, and then we had to stop and wait," Close told us. "So it took us another year until we actually shot the movie." They say that the slow and steady among us eventually win the race, but patience isn't alway the easiest quality to have.
"The Mulligan" will premiere in cinemas nationwide for two nights only on April 18 and 19. For more information on getting tickets, visit themulliganmovie.com.