The Real Reason Giada De Laurentiis Won't Let Her Daughter Launch An Acting Career Yet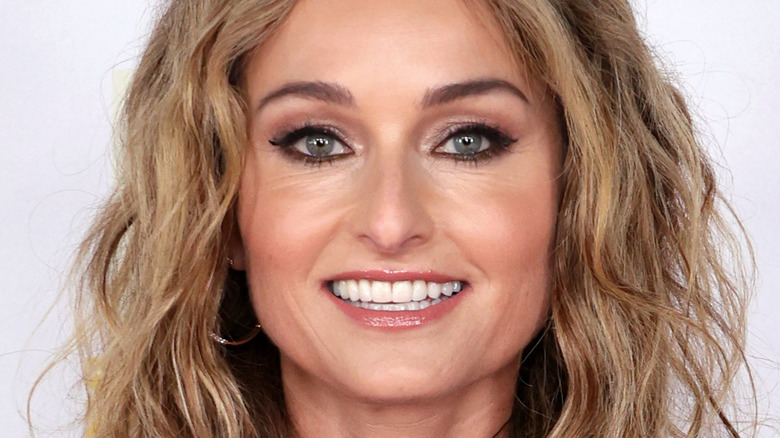 Kevin Winter/Getty Images
Italian-American chef Giada De Laurentiis has a lot on her plate. In addition to writing New York Times best-selling cookbooks, running top-tier restaurants, and starring in several wildly successful Food Network series, the 51-year-old just wrapped her first film. According to Deadline, Giada is following in her Academy Award-winning grandfather Dino De Laurentiis' footsteps by partnering with the Hallmark Channel to produce "Always Amore," a love story with food at its core. The story follows a woman named Elizabeth, whose family's Italian restaurant has fallen among hard times. She then turns to a professional restaurant consultant for help — and through their work together, discovers that love can be found in even the most unexpected of places.
"My family has a deep history in cinema and Italian culture. It has been a dream of mine to take my love of film and food to Executive Produce a Hallmark movie that authentically honors my amazing Italian heritage," Giada told Deadline, speaking of the project. But while the celebrity chef might be dipping her toe in the film business, she's not sure that she's ready to let her daughter, Jade De Laurentiis Thompson, do the same. In a recent interview with People, the "Simply Giada" star explained her reasoning.
Jade De Laurentiis Thompson is still her mom's baby
As Giada De Laurentiis revealed to PEOPLE, her daughter Jade De Laurentiis Thompson is interested in pursuing an acting career. In fact, she's ready to make her debut in the business and start auditioning for jobs. That said, Giada has been putting her foot down, as she's not ready to let Jade step into such a grueling industry. "That girl has been bugging me to allow her to do auditions for off-Broadway shows for years and I'm like, 'No. You're not moving to New York. You're not doing this. You have to be a child. It's important to be a child. It only happens once in your life," Giada told People.
The Food Network star further said that Jade even pushed for a part in her mom's film, "Always Amore." Though Giada and her ex-husband Todd Thompson reportedly won't consider letting their daughter act professionally until she turns 15, they're not cutting her off from acting completely. In fact, they do everything in their power to fuel her passion. For example, Jade is set to attend a performing arts high school and an upcoming summer theater camp. "So, we are encouraging it. We're just not taking that giant leap yet. I'm a little scared. She's still a cub," Giada added.