The Unexpected Life Change Selena Gomez Made That Led To More Happiness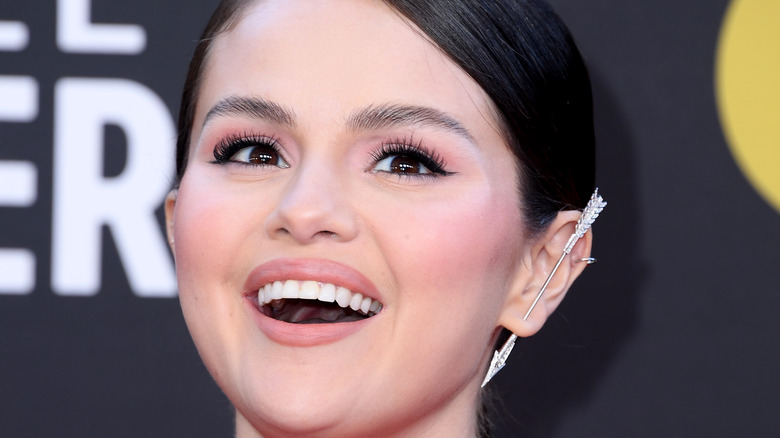 Steve Granitz/Getty Images
It is no secret that the internet can be a difficult place to exist in this day and age. There's no shortage of ways it can make you feel bad about yourself. Social media can often seem like a bottomless pit of comparison, showing you the highlight reel of everyone's lives and leaving you believing that yours is less than. Or of course, there's the never-ending supply of internet trolls constantly there to remind you of your deepest insecurities. 
Sure, some of us can skate by with minimal damage by choosing to only follow accounts that bring us joy or only consuming content that is uplifting. But it's a whole other story for celebrities or anyone with a large following. Suddenly, you have millions of people pitching in on your life's highs and lows. Critiquing your every move, challenging your every happy moment. 
Selena Gomez was once the most followed account on Instagram, amassing almost 70 million followers at the time, according to Vanity Fair.  However, with her recurring breaks and her posts dwindling, she lost the top spot a few years ago, per Elle. 
Once she became more consistent about posting, though, her follower count rose again. The Rare Beauty founder's Instagram has now built up to 310 million followers. Gomez recently opened up about her mental health journey within the online space, and the drastic measure she took to protect it. 
Selena Gomez has been offline for years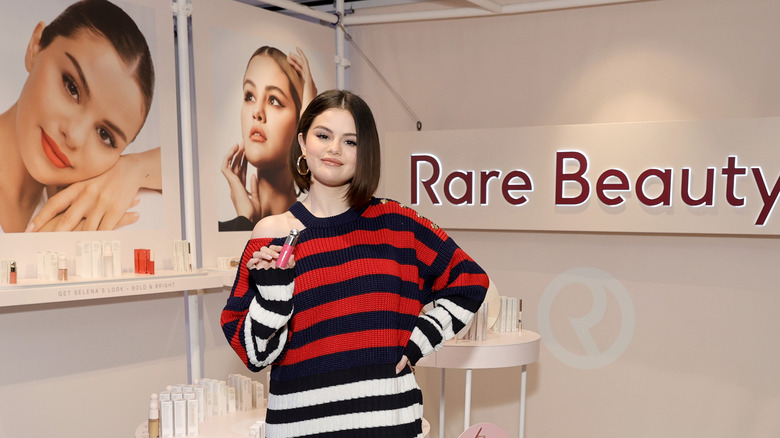 Mike Coppola/Getty Images
Selena Gomez revealed to Women's Wear Daily last year that she handles social media posts by telling her assistant what to put up. In a recent appearance on "Good Morning America," she admitted that she hasn't been online at all in over four years, saying, "It has changed my life completely. I am happier, I am more present, I connect more with people."
Gomez has always been open about her mental health and, while she's not online herself, she's working to make the internet a safe space for others. Per Teen Vogue, last year Gomez took her commitment to destigmatizing mental health to the next level by announcing the launch of Wondermind, an online platform that offers support and resources for anyone struggling with their mental health.
Gomez said on "Good Morning America" that she hopes Wondermind will be a safe haven for others that struggle with the toxic side of the internet by offering a refuge. "We want there to be a community and a space for people to feel like they're OK — that they're not alone," she said, adding, "If I had something like Wondermind, even if it — it took me a minute to get into it, it's just there. And there's something that's really comforting about that."