Selena Gomez Says This Is Key For Her Mental Health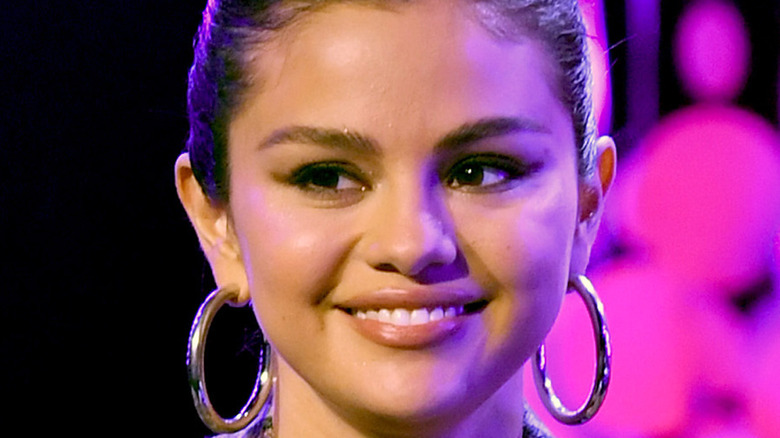 Kevin Winter/Getty Images
Selena Gomez has been in the public eye for most of her life, having initially found fame as a child star on the hit Disney show "Wizards of Waverly Place" (via IMDb). 
As a result, the actress, who's also enjoyed a successful singing career, has plenty to say about the stresses of modern life and, in particular, the pressure she feels as a famous young woman. As a 2021 Vogue profile notes, Gomez had been secretly suffering with the chronic autoimmune disease lupus for years but decided to open up about her diagnosis following a kidney transplant.
Fans had no idea what Gomez was going through since she continued working as though there was nothing wrong, which eventually led to two lengthy stays in treatment centers and a forced reckoning with her mental health. "I knew I couldn't go on unless I learned to listen to my body and mind when I really needed help," she explained. 
The former Disney star also battles anxiety and bipolar disorder, and she is a vocal proponent of therapy. Gomez isn't ashamed of her issues, and this one activity really helps her manage. 
Selena Gomez takes her issues straight to the gym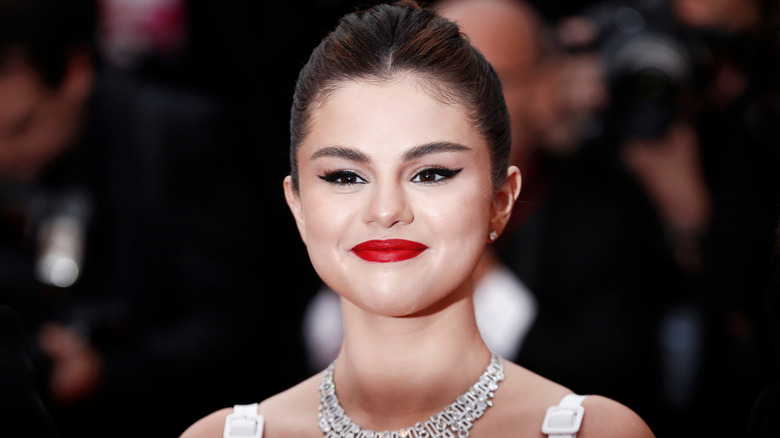 Andrea Raffin/Shutterstock
During an appearance on Vogue Beauty Secrets (via YouTube), Selena Gomez revealed what helps with her mental health the most. "I think the most important part of ... my beauty and my routine is working out," she said. "As miserable as it can be for me, I think it helps me mentally, it helps me physically of course. But, it just keeps me in a good head space." 
The singer and actress shared her workout routine with fans on TikTok in 2021, acknowledging, once again, that she felt great despite sweating her butt off. Gomez is upfront about how tough it can be to find motivation, previously telling Marie Claire that she doesn't "love working out," but she finds YouTube workout videos to follow anyhow. 
Staying active helped the Rare Beauty founder deal with quarantine during the COVID-19 pandemic, too. According to Us Weekly, during an Instagram Live session, Gomez admitted to struggling, particularly in the beginning. "But then I started going into a place where I was writing and being active; it forced me to have that time," she said. "I've been able to spend time with those quality people a lot more than I ever have, and I'm spending a lot more time with my family." 
Overall, though, Gomez believes in taking it day by day, telling Vogue Australia that there's no one way to handle mental health issues. "It's actually an everyday practice," of which exercise is clearly a key part for her.