Jason Momoa Reveals The Truth About His Relationship With Kate Beckinsale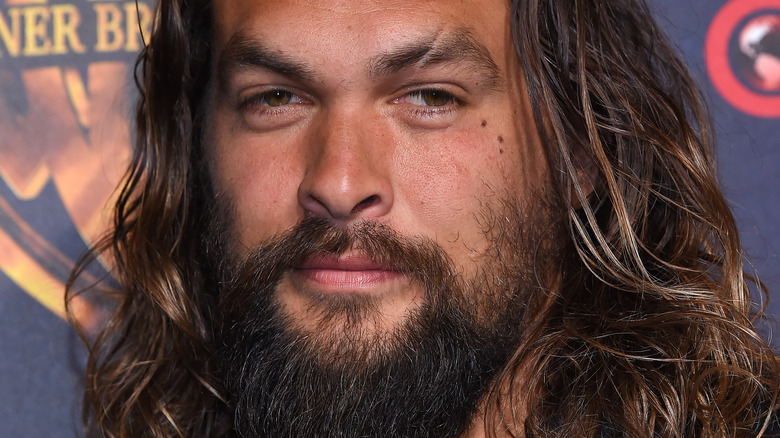 DFree/Shutterstock
Recently, Jason Momoa confirmed his split from wife Lisa Bonet, with whom he shares two kids. Then, after rumors spread that the stars were reconciling, Momoa set the record straight once again. 
However, that hasn't stopped the rumor mill from working overtime about the actor's love life. On March 27, 2022, Momoa attended the exclusive Vanity Fair Oscars party, where he was seen getting cozy with actress Kate Beckinsale.
According to The Blast, Momoa and Beckinsale were photographed outside as they appeared to be deep in conversation and stood close to each another. During a sweet moment, the former "Game of Thrones" star was spotted removing his coat so that Beckinsale could slip it on and keep herself warm.
A source at the party reportedly told E! News that Momoa and Beckinsale were looking very flirty. 
"He put his arm around her a few times and she lit up with a big smile. They were definitely having fun and seemed very comfortable. They hung out in a group and talked to other people, but always found their way back to one another," the insider claimed.
However, after the duo sparked dating rumors with their flirty conversation, Momoa revealed the truth about the nature of his relationship with Beckinsale — and fans may be surprised by his comments.
Jason Momoa gets candid about those Kate Beckinsale rumors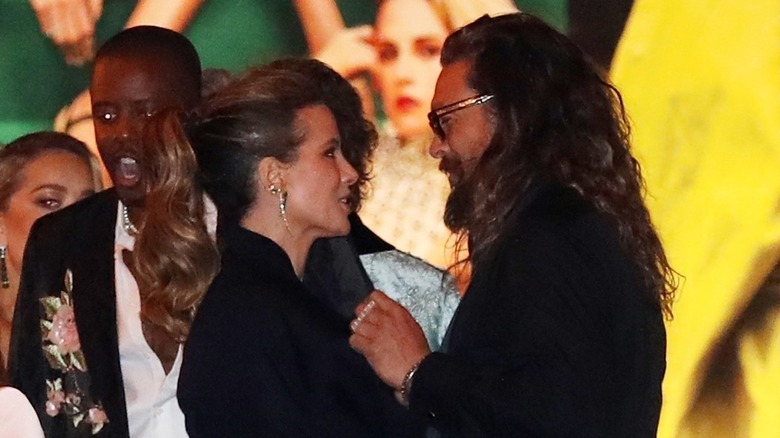 TPG/BACKGRID
After Jason Momoa and Kate Beckinsale were spotted together at an Oscars after-party, the internet couldn't help but speculate about the nature of their relationship (via The U.S. Sun). Since Momoa is now single after announcing his split from wife Lisa Bonet, fans are wondering whom the actor might date next. 
However, Momoa put the dating rumors to rest when he spoke out about his time chatting with the "Underworld" actress (via Extra). He revealed that he and Beckinsale were simply having a nice conversation about her home country of England, where he recently filmed "Aquaman 2." 
As for lending the actress his coat? Momoa says fans shouldn't read anything into that. "Everyone is like, 'Are you dating?' No, no, it was chivalry, the woman was cold," he said. The "Justice League" star also confirmed that he and Beckinsale are not an item. "She is very nice, I was being very nice, just being a gentleman," he said. "Now, I am not giving my coat to anyone."
It seems that there wasn't a love connection between Momoa and Beckinsale. However, only time will tell who steals the actor's heart next, following his divorce from Bonet.