Director Michael Bay Has Harsh Words For Hollywood Following The Will Smith Slap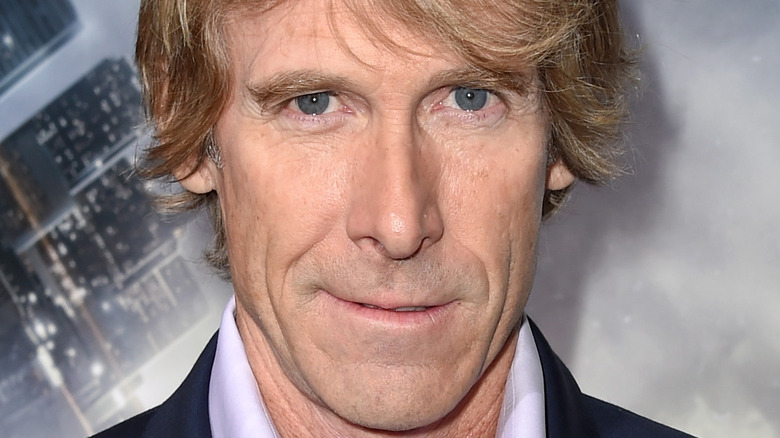 Kevin Winter/Getty Images
Will Smith continues to endure the fallout from his shocking behavior at the 2022 Oscars. 
During his best actor acceptance speech, Smith initially apologized for slapping Chris Rock, who had poked fun at his wife, Jada Pinkett Smith's, shaved head while he was presenting an award, per Variety. However, the "King Richard" star subsequently apologized more profusely in a lengthy Instagram post, admitting that violence is never the answer.
As Marie Claire notes, the incident has divided Hollywood right down the middle, with many calling for Smith's expulsion from The Academy (he's since resigned) while others argue that the actor was simply standing up for his wife. In particular, Tiffany Haddish's comments about Smith's behavior at the Oscars have been divisive.
Denzel Washington, who counseled the actor after his outburst, said during a recent public appearance (via CNN), "Who are we to condemn? I don't know all the ins and outs of the situation, but I know the only solution was prayer."
It seems like everyone in Hollywood — and beyond — has weighed in on the ongoing controversy. Now, director Michael Bay is offering his two cents.
Michael Bay reckons there are more important things to worry about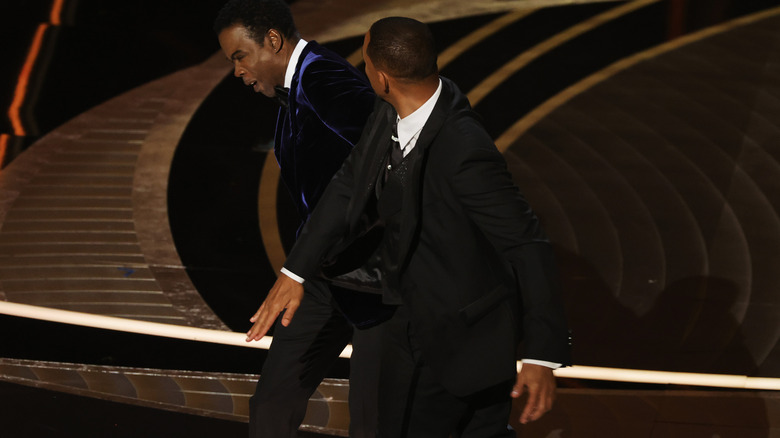 Neilson Barnard/Getty Images
"The Slap" might still be dominating the discourse, a full week after the 94th Academy Awards took place — the poor Grammys didn't stand a chance — but Michael Bay couldn't care less about it. 
In an interview with Yahoo! Entertainment, the action director — whose new movie, "Ambulance," careens into theaters on April 8, 2022 — acknowledged that Will Smith did the wrong thing. At the same time, Bay, who worked with the actor on the "Bad Boys" movies, also confirmed, "He's not that guy," reasoning that Smith very rarely loses it like he did with Chris Rock.
However, Bay wasn't watching the event live. Moreover, he admitted, "I don't really care." As far as the prolific filmmaker is concerned, there are far more important things to talk about right now, including the ongoing crisis in Ukraine.
The director's comments echo those of actor Daniel Radcliffe, who was similarly asked about the incident while promoting his new movie, "The Lost City." 
According to the Independent, during an interview on "Good Morning Britain," the British star argued, "I'm just so already dramatically bored of hearing people's opinions about it that I just don't want to be another opinion adding to it." He, therefore, refused to comment.
Various celebrities have weighed in on Smith's violent outburst at the Oscars. Meanwhile, the actor's wife, Jada Pinkett Smith, whose honor he was defending, reportedly wishes the whole thing never happened, as a source told Us Weekly.