LisaRaye McCoy And Monique Coleman On Their Darker Characters In Greed - Exclusive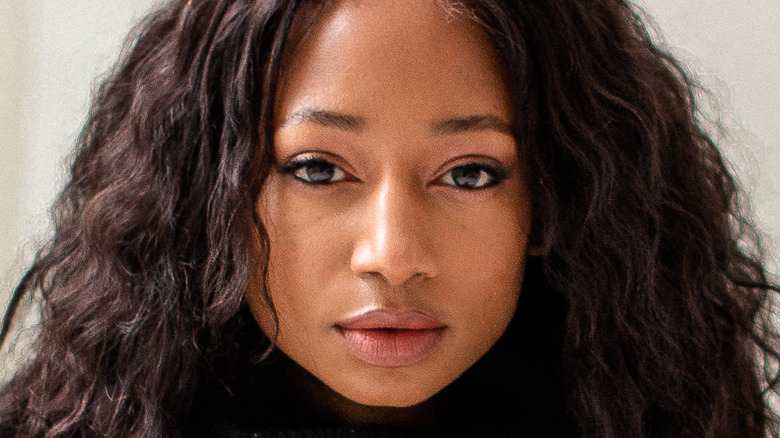 A&E Networks
"Greed: A Seven Deadly Sins Story," premiering Saturday, April 23, is the fourth installment in T.D. Jakes' "Seven Deadly Sins Anthology" based on Victoria Christopher Murray's books. Each film explores one of the seven deadly sins, and as the title suggests, this one takes a close look at greed. In the story, the main character, Zuri (Monique Coleman), starts out as a kind, hard-working woman with a loving family, promising career, and stable relationship. But that's all threatened when entrepreneur Godfrey Anderson (Eric Benét) and his enviously wealthy aunt Miss Viv (LisaRaye McCoy) enter her life.
You'll likely recognize leading lady Monique Coleman from her role as Taylor in "High School Musical." But in this film, you'll have the opportunity to see her explore a much darker role. During an exclusive interview with The List, she and her costar LisaRaye McCoy discussed how they approached and connected to their characters despite their many flaws.
How Monique Coleman saw her Greed character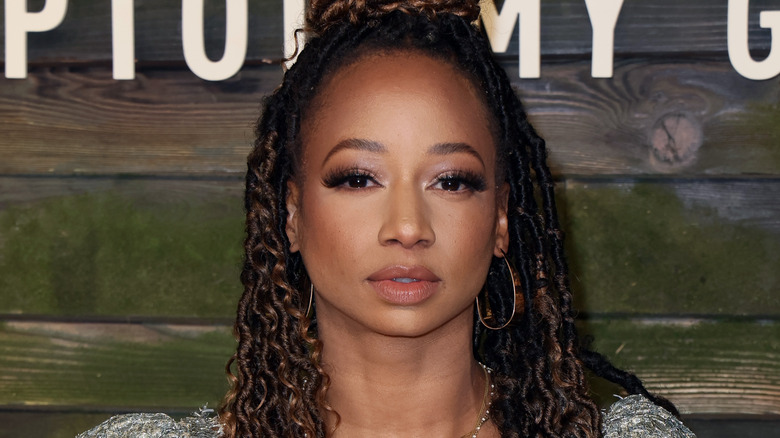 David Livingston/Getty Images
Throughout "Greed," Monique Coleman's character, Zuri, goes through many changes. After meeting Miss Viv and Godfrey, she participates in more and more deceitful — and at times, illegal — behavior to satisfy her ambitions. For Coleman, the complexity of the character was one of the driving factors in joining the project. 
"The idea of greed and playing this role of someone who kind of teetered on the line of morality was really enticing to me," Coleman said. "I have some personal experience as well being on the receiving end of fraud, embezzlement, and that sort of thing. As an actor, we get this really neat opportunity to wear someone else's skin and to wear someone else's story and to understand their mentality."
For Coleman, it was important not to portray Zuri as a victim. While she acknowledged that Zuri was taken advantage of, Coleman maintained that she still understood what she was doing. "She was not a victim to her circumstances. At some point, she made a choice, and that was very interesting for me to really reconcile, because I don't like for there to be like, 'Oh, she was just dumb and didn't know.' No, you knew full well, or at least you felt it. So often, we don't listen to our instincts ... we allow ourselves to be blinded and to make these small micro-decisions that ultimately end up having huge consequences," Coleman said.
Why LisaRaye McCoy connects to her greedy character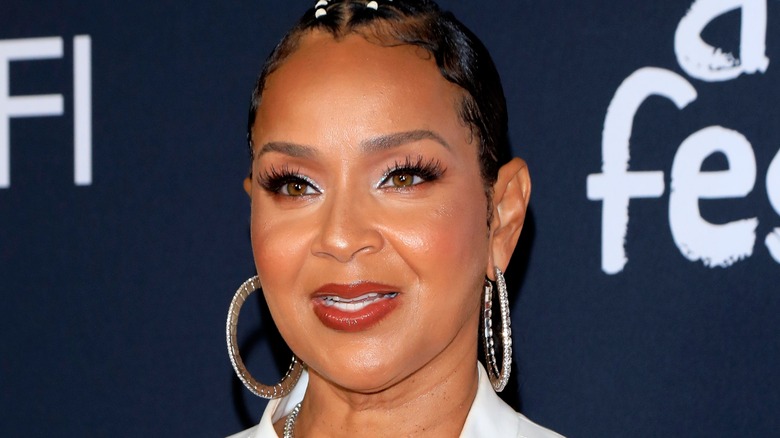 Kathy Hutchins/Shutterstock
While Monique Coleman's character is in more of a moral gray area, LisaRaye McCoy plays a more decided villain, Miss Viv. Whereas Zuri is just starting to get tempted into the world of deceit, McCoy described her character as "an experienced greedy person." Though Miss Viv's actions are extreme and unjustifiable, McCoy was excited to play a character that challenged her.
Despite the villainous nature of Miss Viv, McCoy found ways to understand her. "When you do the research for your character, it is not so far away from what you initially have inside," McCoy explained. "I have been involved in some greed myself, personally — to be honest, to tread the waters lightly. It's like, 'Am I being greedy? Am I being too content?' ... You're always trying to check yourself to make sure that you're proper in what it is you're trying to do for life. I have some of that inside of me." 
To play Miss Viv, McCoy had to magnify and exaggerate those feelings. "She was neurotic, she was greedy, she was manipulative. We've all been some of that in our life, if we want to be honest. I picked a little bit of that and added a little bit more to it," McCoy said.
"Greed: A Seven Deadly Sins Story" premieres Saturday, April 23 at 8/7c on Lifetime.