The Law & Order: SVU Episode You Forgot Starred Sarah Hyland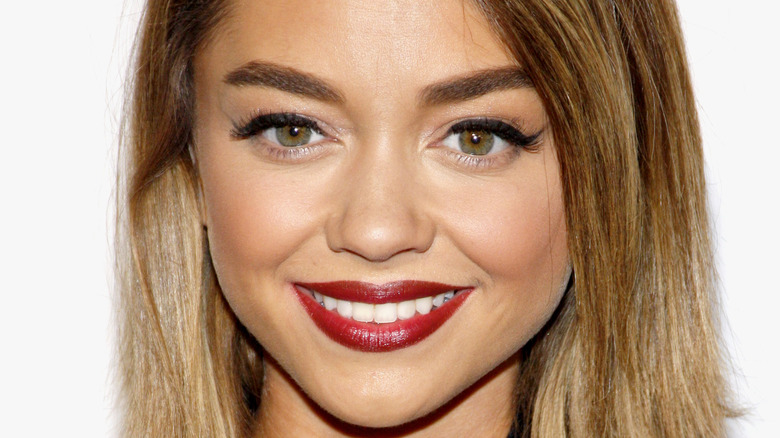 Tinseltown/Shutterstock
Sarah Hyland grew up onscreen as one of the adorable young stars of "Modern Family." The actor appeared on the beloved sitcom throughout its 11 years on the air, but she'd been in the business long before Haley Dunphy came along. Per British Vogue, Hyland has been working since she was four years old, even starring opposite the big-name likes of Jennifer Aniston and Brooke Shields. By the age of nine, the precocious youngster wanted to exert more control by running her own production company.
Hyland never considered walking away from "Modern Family," sharing that her father, who's also a working actor, advised Hyland to stick with any job that's reliable enough to keep her fed, clothed, and housed for as long as possible. She was disappointed with how Haley's story wrapped up, however, admitting to Cosmopolitan that it would've been cool to watch her juggling a demanding fashion career as well as simply being a mom. Regardless, she was worried about working again after the show ended.
However, given how long Hyland's been an entertainment mainstay, it's highly unlikely we've seen the last of her. Especially considering, prior to "Modern Family," she made a massive impression in "Law & Order: SVU."
Sarah Hyland impressed as a young actor on Law & Order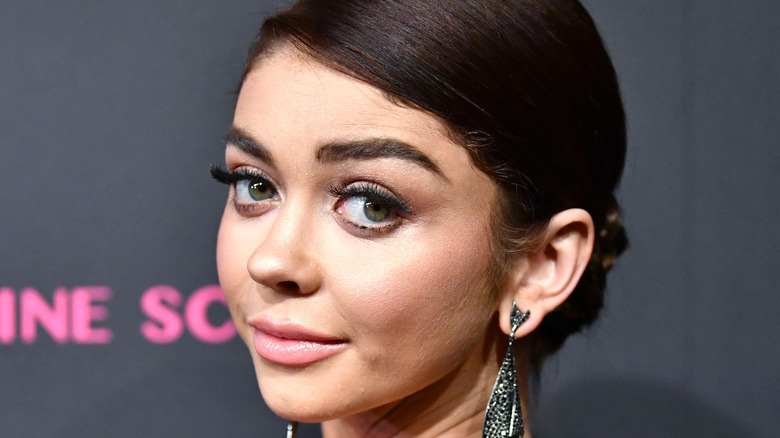 Emma Mcintyre/Getty Images
"Law & Order: SVU" has had many A-list guest stars over the years — you probably forgot Patricia Arquette starred in an episode, for instance. Per E! News, Sarah Hyland actually featured in the hit show twice, first as a young victim of a horrifying crime, in 2001, and then as a perpetrator of murder herself, in 2009. EW notes that she also appeared in the main show, at the age of just 13, in 2004. So, Hyland is clearly very popular around those parts.
The "Modern Family" star was just as stoked to be welcomed into the family, gushing to InStyle, "The first time I was ever on the show was when I was 10, and Mariska Hargitay was just an absolute joy to work with." She even asserted herself as a detail-oriented performer by pointing out her character had just come home from school without a backpack. Although the props master wasn't impressed, Hyland felt it was important to be true to the reality of the moment, which she understood as a school-age kid herself.
Meanwhile, 2009's stressed-out roommate-killer Jennifer "was really one of my favorite characters I've ever played," particularly since it was her first properly adult role, without Hyland's mom accompanying her on set. Hyland loved "Girl, Interrupted" and was eager to sink her teeth into a similarly complex role.
Chronic illness made it difficult for Sarah Hyland to work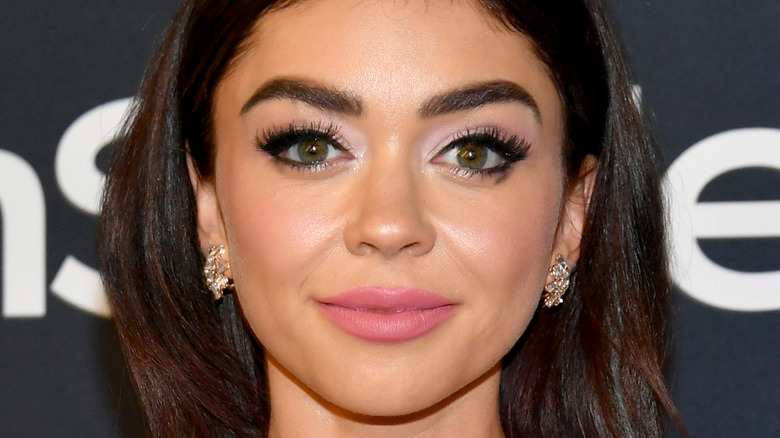 Amy Sussman/Getty Images
Haley Dunphy consistently came across as a bubbly character without a care in the world, but off-screen the actor playing her was suffering. In recent years, Sarah Hyland got candid about the health Issues she experienced while filming "Modern Family," sharing that there were moments of such intense exhaustion she could barely stand up. In a 2018 interview with Self, she opened up about having a number of surgeries to combat the lifelong complications associated with kidney dysplasia. 
Aside from her chronic health issues, Hyland also battled endometriosis and a hernia, undergoing surgeries for both, too. She took a moment to spread awareness about how doctors typically ignore women's pain, urging anybody suffering to keep looking for the right practitioner rather than continuing to simply live with their discomfort. During an appearance on the "Quitters" podcast, alongside former on-screen mom Julie Bowen, Hyland acknowledged sleeping through several episodes of the hit show. 
"You have to be a certain level of sick in order to receive a transplant. I was reaching that certain level of sick. I was not able to be awake for eight hours at a time. I was so exhausted all the time," she revealed, per Teen Vogue. Thankfully, life is much more manageable nowadays, with the actor looking to the future and eager to diversify her slate accordingly. Judging by her "Law & Order" appearances, Hyland shouldn't have any trouble.