The Law And Order: SVU Episode You Forgot Starred Patricia Arquette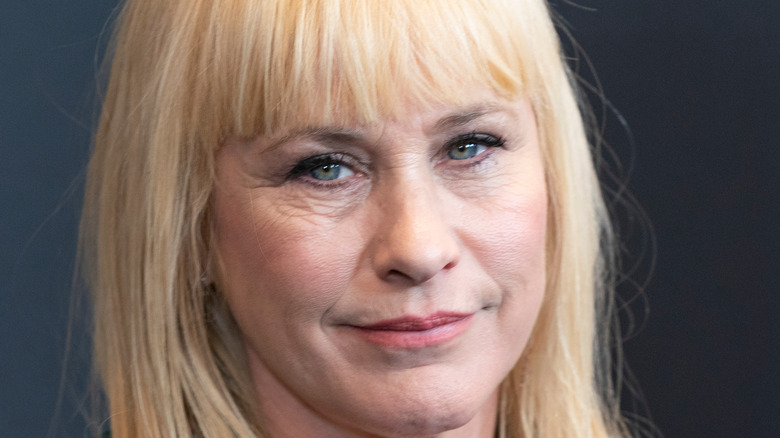 lev radin/Shutterstock
"Law and Order: Special Victims Unit" has long since become synonymous with the "Law and Order" franchise — the spinoff becoming the longest-running live action TV series and even surpassing the runtime of its predecessor, "Law & Order" (via TV Line).
"I'm deeply proud to be a part of this groundbreaking show, and humbled to make television history today," the show's star, Mariska Hargitay, said in 2019, upon the occasion of the show being renewed for its 21st season. "The longevity and continued success of SVU is a testament not only to the show's powerful storytelling and ability to connect with viewers, but to its necessity."
There's no denying that Hargitay is the heart and soul of "Law & Order: SVU," and her co-stars don't hesitate to share their praise for the lead of the show.
"...[O]ne of the best things about working on this show is Mariska is not a b****," Ice-T, aka Detective Odafin Tutuola, shared (via Page Six). "She does not come on set with a bad attitude, and she is always on point."
What's more is that in addition to having great respect for Hargitay, everyone in the "Law & Order: SVU" family gets along well.
"I think the best thing about our show is that everybody on our show that we work with is so wonderful. It's easy. You know, I love Mariska. We get along. Just the work environment is so fun," Ice-T said during an appearance with Hargitay on "Late Night with Seth Meyers."
A very intense episode – even for SVU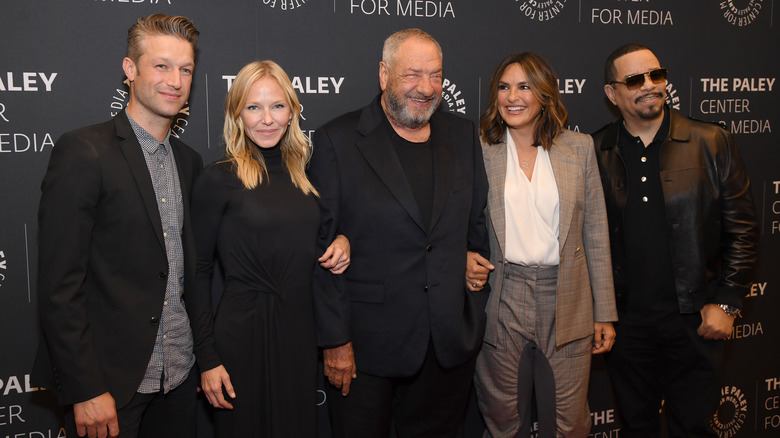 Dimitrios Kambouris/Getty Images
Given that "Law & Order: SVU" has a constant rotation of guest stars (in fact, it's famous for it), it's probably all the more helpful that the core cast has such a tight bond amongst themselves. "Law & Order: SVU" has welcomed no shortage of special guest stars, with plenty of A-listers paying a visit to Detective Benson's office (via Business Insider).
Among those guest stars is actress Patricia Arquette, who appeared as Jeannie, a sex worker, in the 2012 episode "Dreams Deferred" (via TV Line). The "Boyhood" and "Escape at Dannemora" star helped the detectives track down a former john on a murderous spree.
Also guest starring in the episode was TV legend Anne Meara, who played Jeannie's mother, Irene.
Arquette has previously opened up about how difficult it can be to be an actress over a certain age in Hollywood. In 2015, she told The Guardian, "There really is a lot of pressure on actresses to look a strange and unrealistic way. You're not supposed to age. You're supposed to be perpetually incredibly attractive because that's the way the movie world is. You might be 50 but you need to talk 35. Frankly, there is no shorter shelf life, other than that of a child actor, than that of the ingenue."
And given this difficulty to find good roles, it's probably all the more satisfying when she lands a meaty one, like her role on "SVU."