Chris Rock's Brother Has Something To Say About The Infamous Will Smith Slap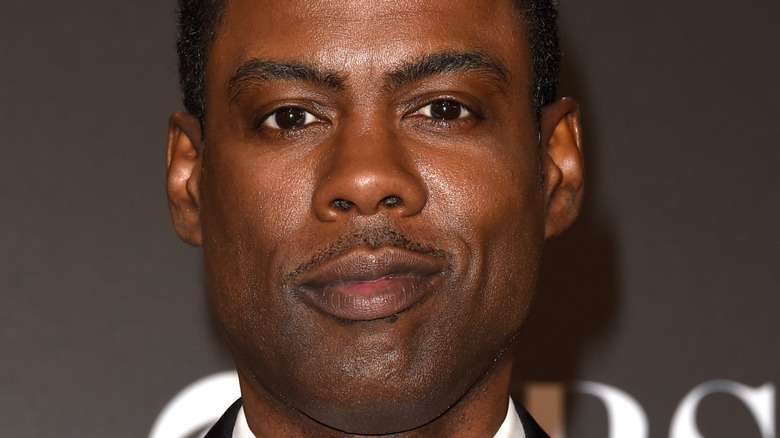 Jason Merritt/term/Getty Images
The 2022 Academy Awards has ended, and another award show — the 2022 Grammys — has come and gone as well, but it seems like the world is only talking about one thing: Will Smith slapping Chris Rock at the Oscars. The now infamous moment took place in the middle of the ceremony, and it has left celebrities and fans speechless (via ABC News). The incident occurred when Smith reacted to a joke Rock made at the expense of Smith's wife, Jada Pinkett-Smith (per Buzzfeed News). Rock recently opened up about Smith's outburst for the first time, saying that he's still trying to process everything that happened.
The altercation has led Smith to make a startling career move, as the actor announced his resignation from the Academy in early April (via The New York Times). In a statement, the "King Richard" star said, "I have directly responded to the Academy's disciplinary hearing notice, and I will fully accept any and all consequences for my conduct." He added, "I deprived other nominees and winners of their opportunity to celebrate and be celebrated for their extraordinary work. I am heartbroken."
Smith and his family have made comments about his behavior at the ceremony, and those closest to Rock have spoken out on behalf of the comedian. Recently, Rock's brother made a heartfelt comment about the incident in support of the "Saturday Night Live" alum.
Kenny Rock opened up about watching the assault on his brother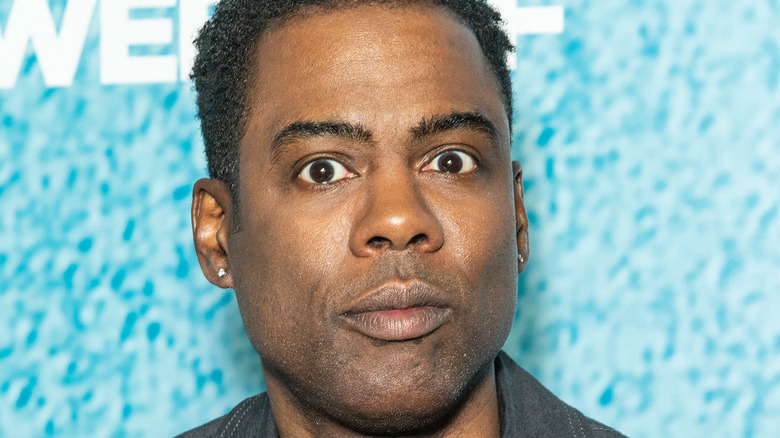 lev radin/Shutterstock
Kenny Rock, the brother of comedian Chris Rock, recently spoke to the Los Angeles Times about how he feels regarding the infamous slap that stole the show at the 2022 Oscars. Kenny shared, "It eats at me watching it over and over again because you've seen a loved one being attacked and there's nothing you can do about it." He added, "Every time I'm watching the videos, it's like a rendition that just keeps going over and over in my head. My brother was no threat to him and you just had no respect for him at that moment." 
Kenny went on to say that he feels as though Will Smith "belittled" Chris "in front of millions of people" during the ceremony. Kenny also expressed that he doesn't think that Chris knew of Jada Pinkett Smith's condition prior to making the joke. He firmly believes that if Chris knew about Pinkett Smith's alopecia, Chris would have refrained from joking about it at the Oscars.
It wasn't easy for Chris' siblings to see their brother in the spotlight for the wrong reason, especially since the moment was out of Chris' control. The incident also comes on the heels of Chris' recent revelations regarding his experience with intense bullying as a child, making it even more difficult for all involved (per People).