How Chase Jennings Is An Example Of SORAS On Days Of Our Lives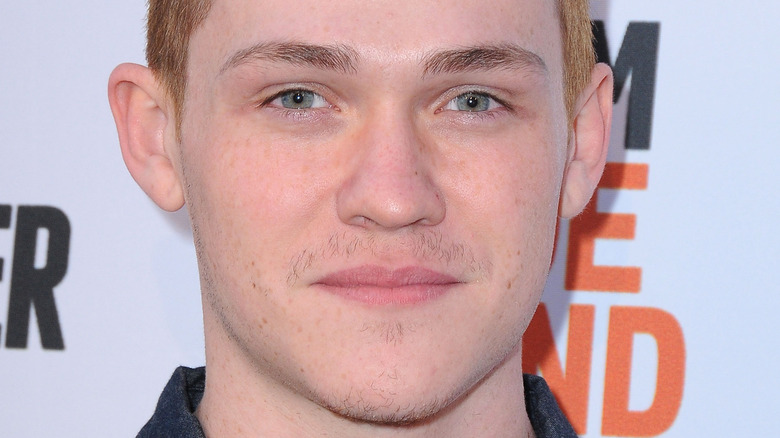 Barry King/Getty Images
Fans of daytime soap operas are well aware of the practice of SORAS, or "soap opera rapid aging syndrome" when it comes to the children on the canvas of the show. SORAS is used when writers want to quickly age a character so that they can have more meaningful storylines, per TV Tropes. Since pregnancies are such important storylines on any sudser, new characters are often being created through childbirth. However, those children don't usually stay young for long. Longtime "Days of Our Lives" fans have seen many children rapidly age over the years.
Characters like Claire Brady, Theo Carver, Brady Black, JJ Deveraux, EJ DiMera, Belle Black, Hope Brady, and Allie Horton have all been the victims of SORAS over the years (via Nine). This makes it hard to keep track of the actual age of the characters. However, once they hit adulthood, time seems to slow down for them.
One "DOOL" character who was quickly aged was Chase Jennings.
Chase Jennings was introduced as Ciara Brady's classmate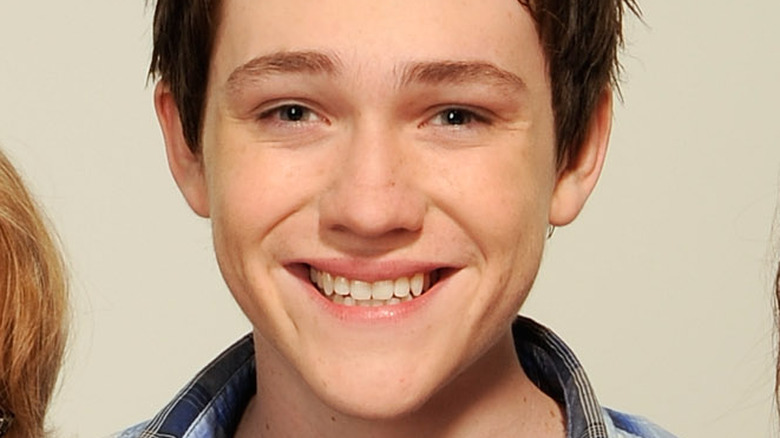 Larry Busacca/Getty Images
"Days of Our Lives" viewers were first introduced to Chase Jennings when he was a young boy in 2014. Actor Connor Kalopsis was the first to play the role of the elementary school-age child. Chase was a classmate of Bo and Hope Brady's daughter, Ciara. When it was revealed that Ciara had been bullying Chase, Hope and Chase's father, Aiden Jennings, were called to school for a meeting. Hope and Aiden had a rocky start, but they eventually began a friendship that later grew into something more and they started dating. Eventually, Aiden revealed to Hope that Chase had picked up a gun and accidentally killed his mother, Aiden's late wife Meredith, per Soap Central.
As Hope and Aiden got closer, Chase and Ciara also mended fences and became friends. Meanwhile, Hope and Aiden's relationship heated up and the two got engaged to be married after Hope had tired of waiting for her husband Bo to return home to Salem. As Hope and Aiden were set to walk down the aisle, "DOOL" chose to use the SORAS method on both Chase and Ciara (via Soaps).
Chase's teenage years were full of drama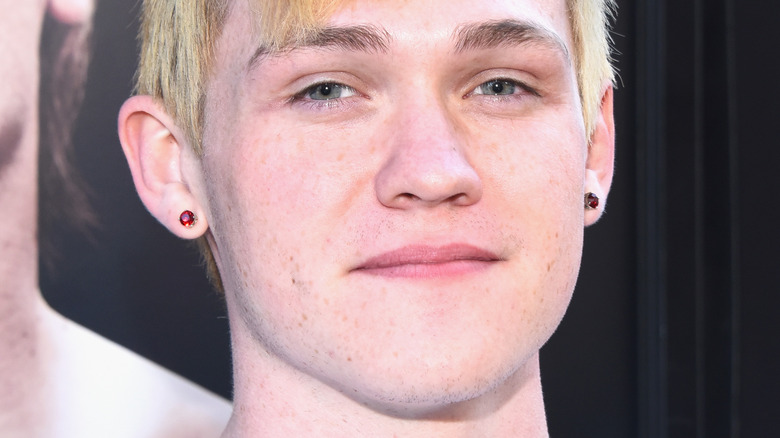 Araya Doheny/Getty Images
According to Soaps, Chase Jennings went from a little boy to a teenager overnight. When Hope Brady and Aiden Jennings were set to get married in October 2015, Chase was quickly morphed into a teenager, played by actor Jonathon McClendon. After quickly hitting his teen years, Chase's life dramatically changed when his father, Aiden Jennings, was revealed to be a killer who attacked Hope Brady. Aiden was presumed dead after the attack, leaving Chase orphaned (via Soap Opera Spy).
Of course, Chase leaned on both Hope and Ciara Brady during the difficult time. However, things went too far when Chase revealed he had feelings for Ciara and then wouldn't take no for an answer. Chase raped Ciara at Alice Horton's home, and then ran away when he was confronted about the incident (via Soap Hub).
Although Chase is no longer in Salem and Ciara is now a grown woman, it took her awhile to get over the trauma of the attack (via Soaps). It seems that one of the reasons Chase and Ciara were rapidly aged was so that they could have more adult storylines, and that's exactly what happened.
If you or anyone you know has been a victim of sexual assault, help is available. Visit the Rape, Abuse & Incest National Network website or contact RAINN's National Helpline at 1-800-656-HOPE (4673).