Christina Haack's Video Of The Son She Shares With Ant Anstead Is Melting Hearts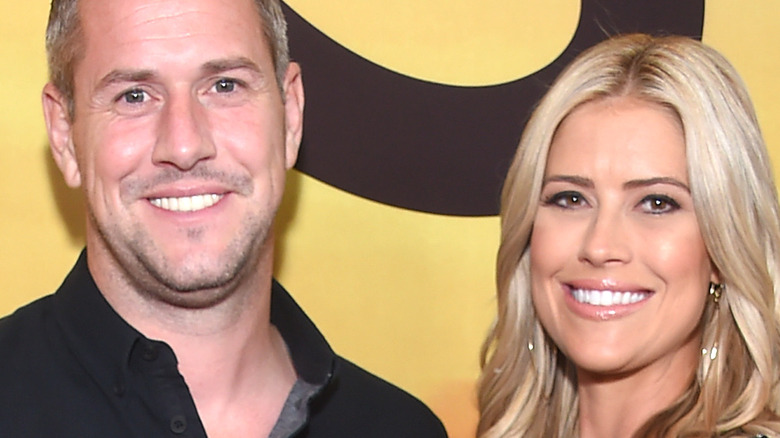 DFree/Shutterstock
Fans keeping up with Christina Haack know she is now officially Christina Hall, having changed her name on her Instagram profile and with TMZ confirming the HGTV star married her third husband, Joshua Hall, at some point over the past six months.
The mom of three wasn't interested in the opinions of those who said she moved on too quickly after divorcing Ant Anstead following just two years of marriage. Of course, that union produced Hall's third child, a son named Hudson. The tot joined the star's two kids, Taylor, 11, and Brayden, 6, from her first marriage to her former "Flip or Flop" co-star, Tarek El Moussa.
Recently, the "Christina on the Coast" star shared an adorable photo of her two sons with their arms around one another, and got candid about her life, captioning the sweet shot, "Life post divorce can be very complicated but love for my children and their love for each other never is."
Now, Hall has shared a too-cute video of her 2-year-old, and let's just say fans are going gaga over the precious clip.
This is a side of Christina Hall we don't always get to see
It's fun to see another side of Christina Hall just being a mom in the new Instagram video she shared featuring her son Hudson Anstead. In the short footage we watch as the curious toddler plays with a bee puzzle, correctly identifying the colors his famous parent is quizzing him on.
At one point, the little guy shoos away what appears to be the family dog, Stella. Sadly, Hall announced recently that Stella was diagnosed with cancer, but assured fans, "we have been spoiling her extra."
Meanwhile, fans were so excited to see this intimate moment of family life at the Halls' that they piled into the comments section of the star's Instagram post to enthuse over Hudson. "He's adorable and intelligent! I am so happy for you and Josh," one fan said in part. "He is just the cutest little guy!!" another follower gushed. Hudson was complimented as "cute," "smart" and "precious." And hilariously, several commenters couldn't help but notice his long eyelashes and express their utter envy!
Hudson also spends quality time with his dad Ant Anstead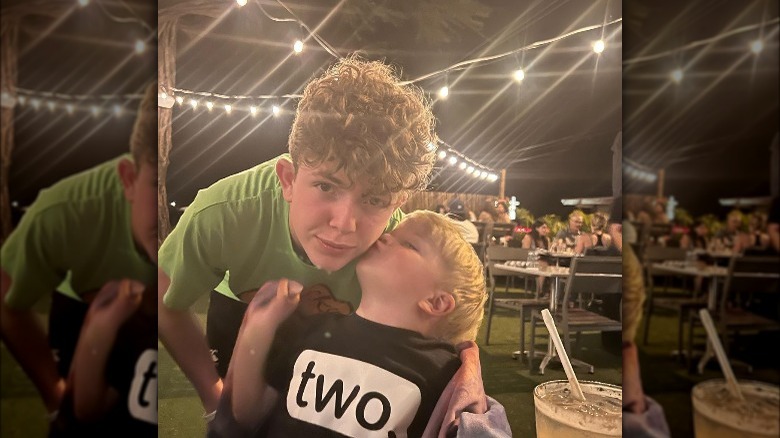 Since Christina Hall split from Hudson's dad, Ant Anstead, both star parents have shared updates about their son's life. Just last week, the U.K. native posted a series of photos that appeared to show him taking Hudson and at least one of his kids from his previous marriage to Hawaii. Indeed, the toddler Anstead shares with Hall counts two other half-siblings as part of his family — teenagers Amelie and Archie. 
In one photo, we see a photo similar to the one Hall shared of Brayden and Hudson, featuring Hudson kissing Archie. As one person pointed out in the comments section of Anstead's picture reel about Hudson, "Such a lucky little man to have two such loving families." 
Within the past week, little Hudson has also hit a red carpet and enjoyed a movie night with dad according to Anstead's Instagram. Some life, Hudson!