Kim Kardashian And Van Jones Finally Address Those Romance Rumors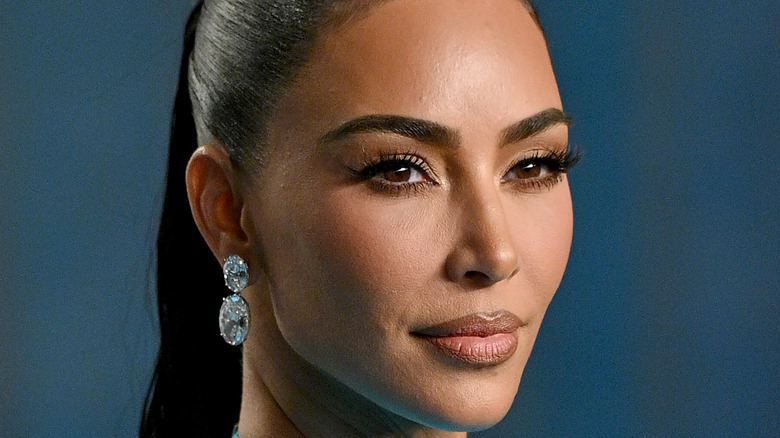 Lionel Hahn/Getty Images
In 2021, rumors began circulating about a romantic relationship between Kim Kardashian and political commentator Van Jones — and the two have finally spoken out about it.
Speculation started only a couple of months after Kardashian had filed to divorce Kanye West. Jones had been married to Jana Carter for 14 years before they divorced in 2019. 
Together, West (an aspiring lawyer) and Jones (an established lawyer) worked to get Alice Johnson released from prison in 2018. The "Keeping up with the Kardashians" star had a four-year apprenticeship at Jones' #cut50, an organization that works to decrease the prison population. So, sources told the Daily Mail that the relationship between Jones and Kardashian was purely professional.
Of course, now, Kardashian is with comedian Pete Davidson, and, after dating for six months, he even recently met her kids. But was there ever any truth to the rumors surrounding the reality star and the CNN commentator?
Van Jones and Kim Kardashian sat down to discuss the romance rumors — and laugh at them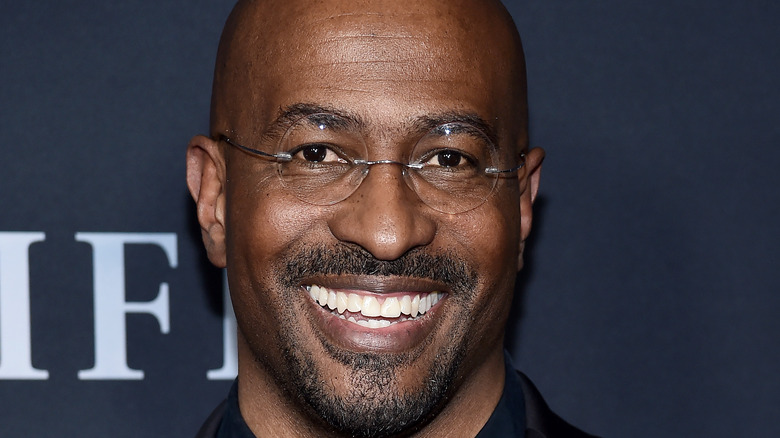 Steven Ferdman/Getty Images
In the latest episode of the podcast "Uncommon Ground with Van Jones," the host and Kim Kardashian touched upon those dating rumors.
At the start of the podcast, Jones joked, "And now that we're broken up, we can actually have a conversation in public ... Best rumor ever." Kardashian laughed and agreed, saying that the rumor was a surprise to her.
"Being a big nerd, having all my guys from college calling and thinking I'm the hero ... I was like, 'No, we're just working on trying to get people out of prison,'" Jones recalled. The Skims founder added, "I know, so many people asked me also, and I was like, 'You guys, I need a minute before I'm out there!'"
Last year, a source told Page Six, "People are reaching out through mutual friends and people that [Kardshian has] worked with to set her up with everyone from royal family members to A-list actors to athletes to billionaire CEOs."
After all that, though, Kardashian ended up with the "Saturday Night Live" star. Go figure!