Van Jones: How Much Is The CNN Commentator Worth?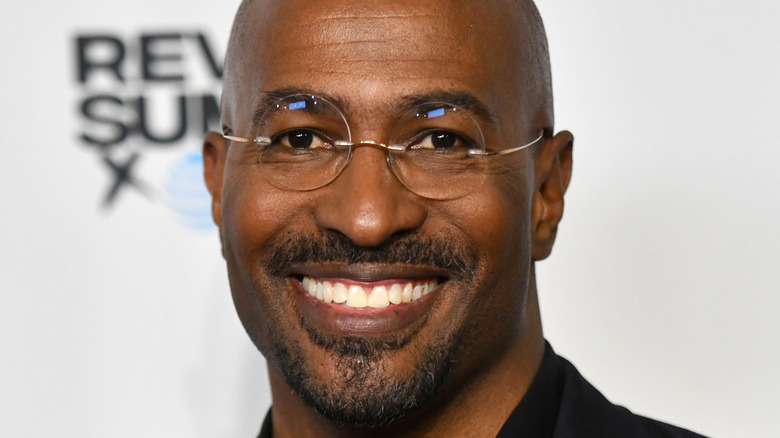 Scott Dudelson/Getty Images
CNN commentator Van Jones is one of the most trusted voices in news media. The journalist, author, and lawyer is most well known for his searing political commentary. Lately he's been in the tabloids due to an unlikely link to reality star Kim Kardashian. 
In fact, according to The Sun, critics are accusing the "Keeping up with the Kardashians" star of "using" Jones to "further" her fledgling law career in the wake of Kardashian's high profile divorce from husband Kanye West. 
Kardashian and Jones have been friends for many years. She's currently studying to take the Bar exam and the duo has joined forces in battling for criminal justice reform, but fans are wondering whether their relationship has turned romantic, especially as Jones split from his wife in 2019. Although they might seem like an odd match, it's worth noting the beloved TV host is certainly wealthy enough to court Kardashian – though he's sadly nowhere near her billionaire status just yet.
Van Jones has made some serious dough over the years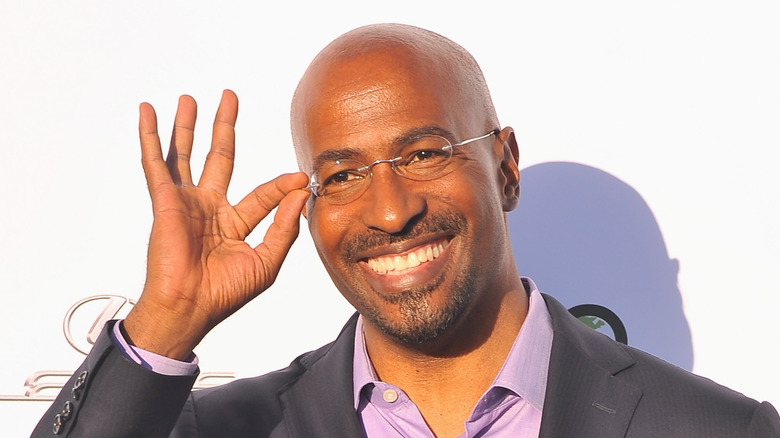 Jerod Harris/Getty Images
CNN's Van Jones has a intensely successful career, with Forbes noting he's co-founded several nonprofits, alongside writing books including "The Green Collar Economy" and "Rebuild the Dream." Jones also served as President Barack Obama's Special Advisor for Green Jobs and was recognized as a "Young Global Leader" at the 2004 World Economic Forum. 
In 2009, he was named among the 100 most influential people in the world by Time magazine. Evidently, Jones works for the love of it, and is fueled by passion rather than money. He empathizes with every American who's lost a job, their healthcare, or even their marriage. The CNN host advised, "I try to extend some of the empathy that is available to me because of my tough times to underdogs in the Red States and the Blue States." 
He's a realist, though, arguing do-gooders need to be smart and business savvy to make an impact and a living. Overall, Jones opined, "If you can work with all kinds of people and understand how not to p**s them off, you are going to make a lot more money and a much bigger difference." According to Celebrity Net Worth, the respected newscaster commands a salary of $1 million annually. He also earns extra money as a public speaker (via CAA). The CNN star is worth $5 million, proving he took his own advice when it came to promoting the cause and making some green along the way too.