The Heartbreaking Death Of Singer Bobby Rydell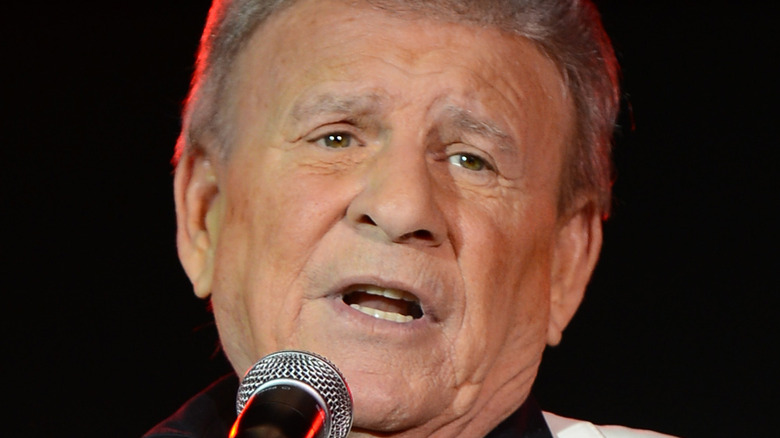 Larry Marano/Getty Images
Hearts are breaking all around the world at the passing of Bobby Rydell, a former teen idol who died at the age of 79 due to complications from pneumonia, according to the AP News. 
Born Robert Louis Ridarelli, Rydell hailed from Philadelphia and had nearly three dozen Top 40 singles in the late 1950s and early 1960s. Some of his biggest hits included "Wild One," "Volare," "Wildwood Days," "The Cha-Cha-Cha" and "Forget Him."
In addition, Rydell acted in television series such as "The Red Skelton Show" and appeared in 1963′s "Bye Bye Birdie." In fact, his part as Ann-Margaret's boyfriend in the latter was expanded to give him more screen time. Although he could have parlayed that into more roles, Rydell refused to move to Hollywood. 
"There was something about the lifestyle in California that I really wasn't used to," he said in a radio interview in 2013 (per Pittsburgh Post-Gazette). "I was basically a South Philadelphia kid, and I was an East Coast guy, and I really couldn't stay out in California."
The movie "Grease" did pay homage to him, however, with John Travolta's Danny and Olivia Newton John's Sandy attending the fictional Rydell High School. 
Once The Beatles landed on the music scene and screaming fans became obsessed with Paul McCartney and John Lennon, Rydell's songs stopped topping the charts. But he still continued to tour on his own, as well as with fellow former heartthrobs Frankie Avalon and Fabian as The Golden Boys.
Bobby Rydell continued to perform his old hits with old friends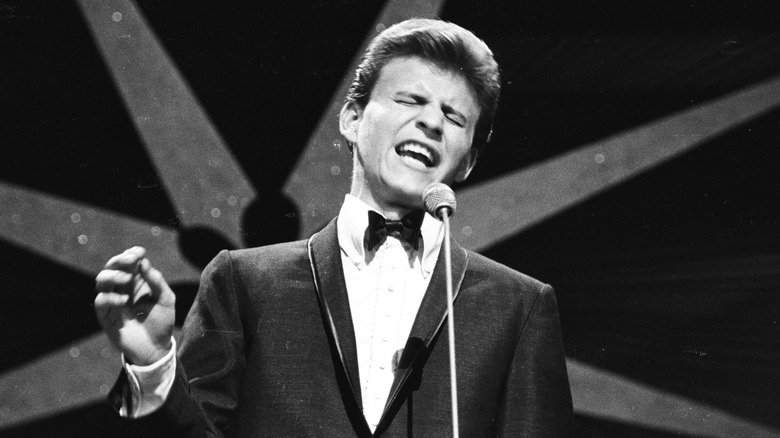 Stanley Bielecki/asp/Getty Images
Bobby Rydell continued to perform for fans around the world, even after battling alcohol abuse, receiving a kidney transplant and a liver transplant, and undergoing cardiac bypass surgery, according to the Pittsburgh Post-Gazette. He especially loved performing with fellow singers Frankie Avalon and Fabian. 
"When the three of us are onstage, we're having fun," Rydell said in a 2012 interview. "We're not trying to fool anybody. Everybody has known us for the better part of 50 years. We just go out there and have fun and the audience can see that."
Rydell leaves behind two children, Jennifer and Robert, whom he shared with his late wife, Camille, as well as his second wife, Linda (per The U.S. Sun). 
As news of his passing spread, some famous fans expressed their condolences. "Bobby Rydell passed on. What a shame! He was the most talented of the 50s and early 60s teen idols. Well...maybe a tie with Bobby Darin," Stephen King wrote on Twitter. And "General Hospital" star Kin Shriner shared, "R.I.P. #BobbyRydell a huge fan I was!"