Inside Paul McCartney's Friendship With John Lennon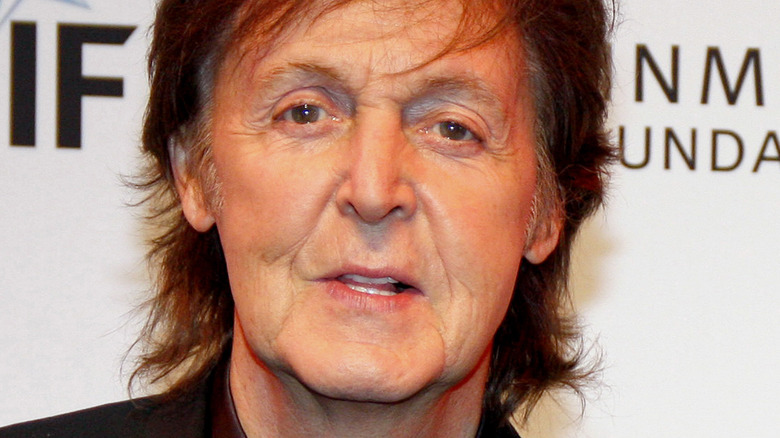 Shutterstock
A rock n' roll rivalry and friendship for the ages, John Lennon and Paul McCartney wrote nearly 300 songs together — many of which people recognize instantly. While the two met as young teenagers, their songwriting abilities and dream of making it as a band paved the way for one of the most legendary pop groups in history.
Recently, Sir Paul McCartney opened up to the Sunday Times about his friendship with John Lennon and his delight at connecting once again after the band broke up. He discussed his latest album as well as his incredible experience with the band of the century. As for whether or not The Beatles would have ever worked together again, he revealed, "We made a decision when the Beatles folded that we weren't going to pick it up again. So we switched off from the Beatles."
The 78-year-old continued, "You talk about something coming full circle that is very satisfying; let's not spoil it by doing something that might not be as good. It was a conscious decision to leave well enough alone, so I don't really think we would have. But who knows? We could have."
The conversation quickly turned to McCartney's friendship with his bandmate and friend, John Lennon. Following the band's breakup, things changed between the two. "We had certainly got our friendship back, which was a great blessing for me, and I now will often think, if I'm writing a song, 'OK, John — I'll toss it over to you. What line comes next?' So I've got a virtual John that I can use."
John Lennon considered Paul McCartney a brother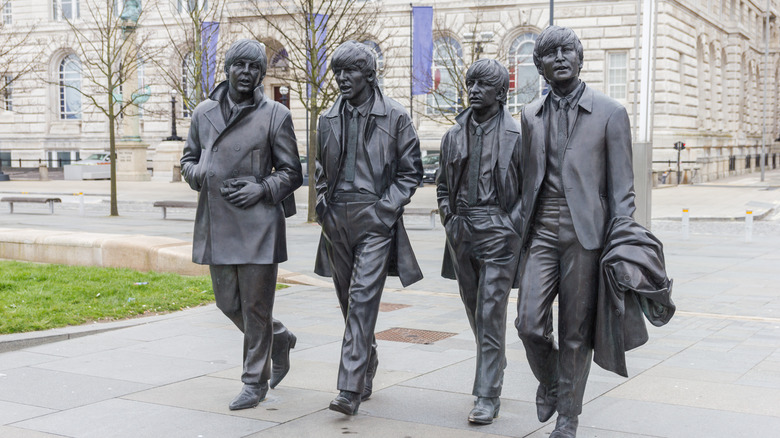 Shutterstock
Both McCartney and Lennon grew up in post-war Liverpool, exposed to similar culture and situations. When asked how The Beatles' children grew up to be so well-adjusted, Paul told the Rolling Stone, "It's the Liverpool roots. We had strong families. My family was particularly strong. John's aunt was strict, I thought, in a good way. Ringo was an only child, but his mom and dad were great. Growing up in Liverpool, which is very working-class, you can't get above yourself."
A touching moment revealed just how close the two musical geniuses were. McCartney told the outlet of a day where they chatted after a recording session following the band's break up. "He hugged me. It was great, because we didn't normally do that. He said, 'It's good to touch.' I always remembered that — it's good to touch."
Right before John Lennon was assassinated in December of 1980, he gave an interview detailing his relationship with his song-writing partner. "Families — we certainly have our ups and downs and our quarrels. But at the end of the day, when it's all said and done, I would do anything for him, and I think he would do anything for me" (via Biography).
A partnership for the ages, Paul McCartney and John Lennon shared their friendship through song — giving audiences around the world a chance to connect with The Beatles magic time and time again.