Is Twitter Going To Allow Donald Trump Back On Its Platform?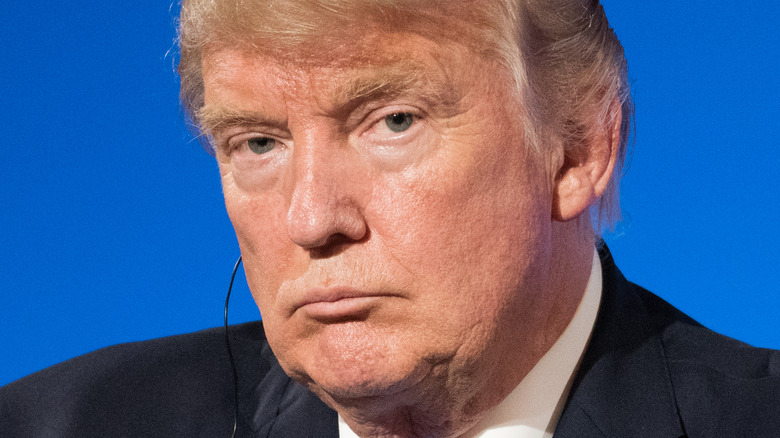 Frederic Legrand - COMEO/Shutterstock
While Donald Trump was in the White House, he became infamous for many things, one of which was excessive Twitter use. According to The New York Times, the former president sent out a total of 11,000 tweets in 33 months. During his opening months in office, he would tweet roughly nine times a day. By the end, he was sending out hundreds of tweets per week.
The storied newspaper found that out of all the tweets sent from the president within the walls of the White House, nearly 6,000 included some sort of attack against his political enemies, marginalized people, and even his own friends and coworkers. However, Trump was removed from the platform following the attacks on the Capitol on January 6, 2021. The company made a statement that read, "After close review of recent Tweets from the @realDonaldTrump account and the context around them — specifically how they are being received and interpreted on and off Twitter — we have permanently suspended the account due to the risk of further incitement of violence."
While Twitter has stated that Trump's account will be permanently suspended, a change of board members might give the former president a chance to return to the platform.
Trump supporters are hopeful a new board member could revive Trump's account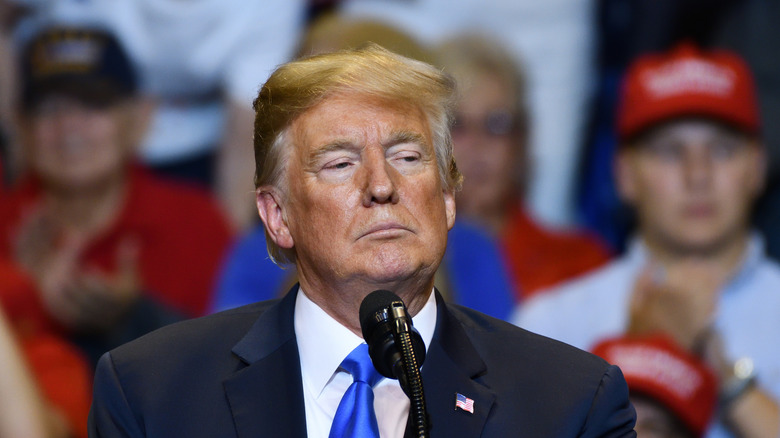 Evan El-Amin/Shutterstock
Recently, Elon Musk of Tesla fame purchased a 9.2% stake in Twitter stock, making him the social media giant's largest shareholder, per a filing made by the Securities and Exchange Commission. Musk, who has famously spoken out about the platform he deemed "woke," might be the person who could bring Donald Trump back to the website, at least that is what his supporters are hoping for.
A cursory scroll on Twitter will show that some conservatives are begging Musk to use his new status as a board member to reinstate Trump's account. However, it appears Musk doesn't have the power to do such a thing. In response to the calls to action, Twitter told the Daily Mail in a statement, "Twitter is committed to impartiality in the development and enforcement of its policies and rules." The company added, "Our policy decisions are not determined by the board or shareholders, and we have no plans to reverse any policy decisions."
The statement continued to express that the board's role is to provide "feedback," but that the daily ins and outs of the company are handled by Twitter's management team. It looks like Trump will still be banned from the platform even with Musk moving into a board member position.