Ex On The Beach Stars React To Surprising International Distribution News - Exclusive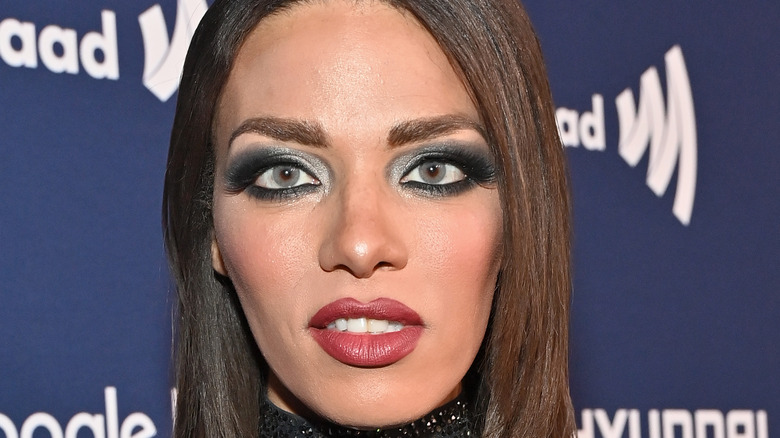 Stefanie Keenan/Getty Images
Let's set the scene for you. You've applied to be on a reality dating show, have gone through the casting process, and suddenly find yourself on a gorgeous beach among other hopeful singles. Sounds like the perfect scenario to fall in love, right? Oh wait, did we mention that your ex is going to just turn up while you're flirting your way through the crowd? Talk about paradise... altered. If this sounds like an absolutely bonkers scenario that you'd rather watch play out than live yourself (which we totally get, there are some exes out there that really belong in the past), then tune in to MTV's "Ex On the Beach." The show is pretty much what it sounds like — a group of single, reality-television famous singles show up ready to mingle, until their exes come into play and their entire world (on the beach, that is) is flipped upside down.
Amid the show's fifth season, which is set to air internationally starting April 14, we sat down with four stars of "Ex On the Beach" in an exclusive interview to discuss not only their own journeys on the show, but their thoughts on the show's authenticity, romantic storylines, and impressions of one another. But when we asked how the stars — Da'Vonne Rogers, Bryce Hirschberg, David Barta, and Arisce Wanzer — felt about the show airing in not just the United States, but in 180 countries worldwide, let's just say that they had a surprising reaction to the question that we thought was just par for the course.
The List broke some very shocking news to the cast of Ex On the Beach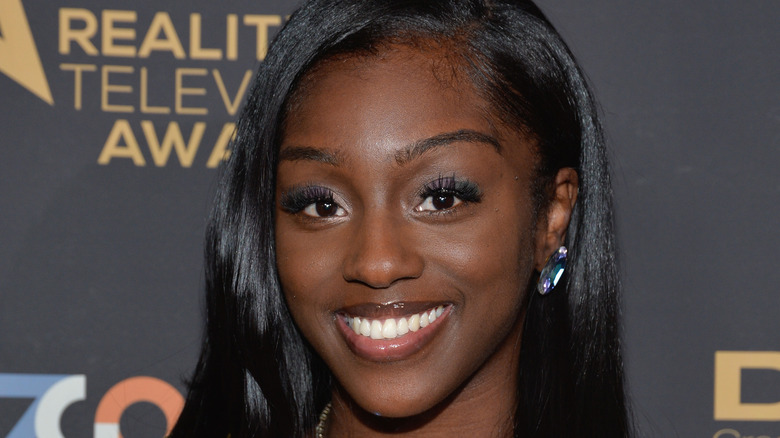 Tara Ziemba/Getty Images
When we joined Da'Vonne Rogers, Bryce Hirschberg, David Barta, and Arisce Wanzer for a sit down interview, we were thrilled to talk to the cast members about their time on "Ex On the Beach," how they really feel about one another, the show's authenticity amid a wide array of reality dating shows now on the market, and more. When we asked about "Ex On the Beach's" wide-ranging audience, let's just say the cast members were taken by surprise. "What does it feel like, knowing that these really authentic and deep experiences are just going to be shared all over the place?" we asked, hinting at the show's rollout in 180 countries around the world. Wanzer was the first to speak up: "I didn't know that."
The reactions started to trickle in as the cast of "Ex On the Beach" learned from The List that their ups, downs, drama, and messy moments would all be aired in countries that include the United States, Canada, Europe, and more. "I thought we were just in the United States," Hirschberg said, supported by Wanzer's "Me too." We were surprised to be breaking such news to the cast, and when we gave the stars a little time to react to the breaking info, Barta didn't mince his words. "Wow. 180 countries are about to see my butt cheeks. That's all I have to think about," he said.
After some reflection in real time, Hirschberg told us that people all around the world will see "a whole rollercoaster" of a show that they didn't get to see in the latest season. Rogers then chimed in, saying that she's thrilled for people to see her in a different light. "I feel like on 'Big Brother' and 'The Challenge,' I'm very [competitive] because we're competing for money. On this show, you're going to see a completely different side of me and I'm so excited for people to see it internationally. Get to know all this chocolate, okay?"
"Ex On The Beach" Season 5 airs on Thursdays at 8:00 p.m. ET/PT on MTV. The show will begin airing on MTV in 180 countries beginning April 14th.