Will The Crown Explore William And Kate's Love Story?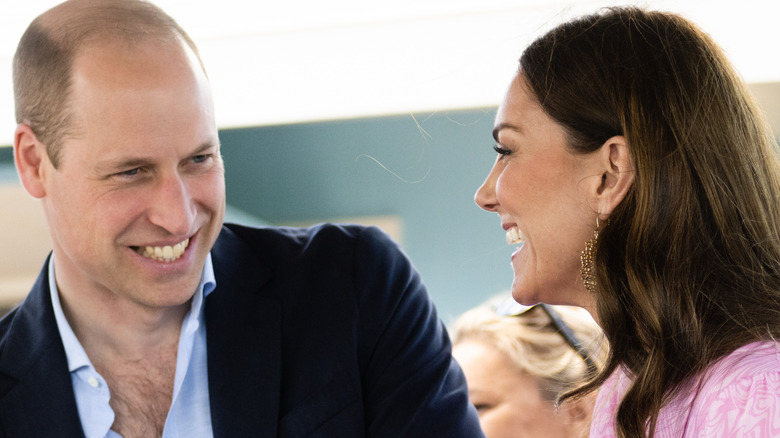 Samir Hussein/Getty Images
Just as one must always be playing chess in politics or royal life, so must the producers of Netflix's "The Crown" be preparing for the show's future — and, ultimately, its end. As reported by Variety, the royal drama's fifth season is slated to premiere globally in November 2022, two years after Season 4 introduced to the world, again, Margaret Thatcher and Diana Spencer, the Princess of Wales. As is customary by now, Season 5 will boast a new cast, just as Season 3 replaced the series' original cast with a more mature one. 
Thus is simply the nature of a show that covers the reign of the U.K.'s longest-reigning monarch. Queen Elizabeth II was first played by Claire Foy and later by Olivia Colman. Now, Imelda Staunton, known for projects like "Shakespeare in Love" and "Vera Drake," is inheriting the royal title, per Variety. 
As explained by Refinery29, Season 4 of "The Crown" saw Diana and Prince Charles' relationship explored rather fully, including international trips and, of course, Diana's struggles with anxiety and her body image. She's set to return in Season 5 — now played by Elizabeth Debicki, per Variety — but the series' producers are already looking toward "The Crown's" sixth season, which will feature the next generation of royals. Still, will Kate Middleton be included?
The world will reportedly meet teenage Kate Middleton for the first time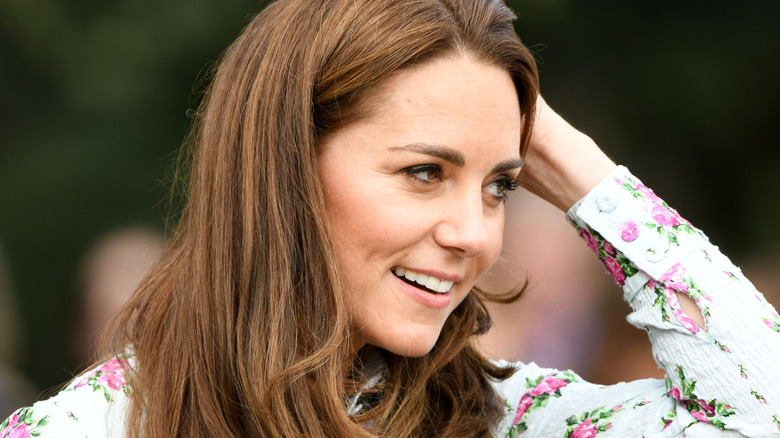 LINGTREN.COM/Shutterstock
Season 6 of "The Crown" is the royal drama's final outing, which was the plan for a while. According to Tatler, the series was originally intended to only tell a story spanning five seasons, culminating in the '90s. However, the series' sixth and final season will inch into the 2000s to offer fans more insight into the generation of royals who are currently stepping up the plate during the show's release period.
According to The Daily Star, "The Crown" is reportedly looking to cast a teenage Kate Middleton for Season 6. At the same time, they're currently casting to fill roles for young Prince William and Prince Harry, too (via Hello! Magazine). In fact, the actors cast for the two princes need to bear "a strong physical resemblance." It's probably safe to say that Meghan Markle won't make it into the season, considering it only tells the royals' story through the mid-2000s.
Ultimately, Kate's role may not be too large. As noted by Tatler, Season 6's story will remain centered on Queen Elizabeth's life, and the general state of the monarchy. Still, viewers can expect to see bits of William's dating life at the time, including meeting the now-Duchess of Cambridge. Not all iconic royal moments are featured on "The Crown," but this is one we can't wait to see.