The Yellowstone Scene Kelly Reilly Was Worried About Shooting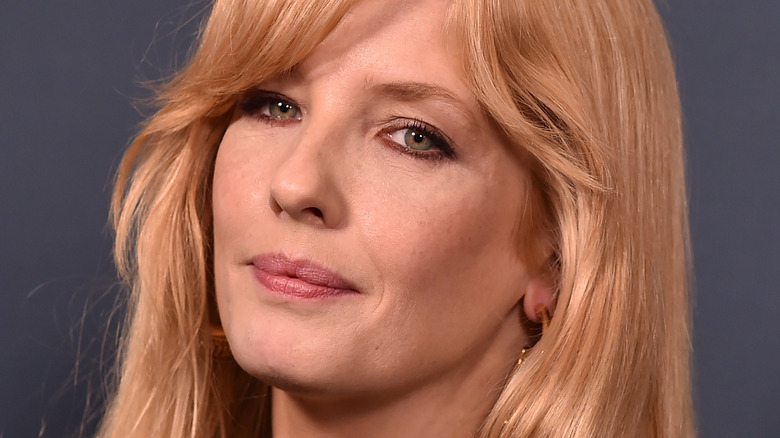 DFree/Shutterstock
"Yellowstone" has become a huge hit among fans. The Paramount series focuses on the Dutton family, a ranching family struggling to run their Montana property while people threaten to take their land. One of the breakout characters from the show is Beth Dutton, played by actress Kelly Reilly, per Vox. Beth is the hard-headed, fierce, and fearless only daughter of family matriarch John Dutton (Kevin Costner).
Previously, Reilly has admitted that there are some amazing perks to playing Beth on the show. One of those things is portraying a strong female character who does and says whatever she wants. The actress claims that her on-screen alter-ego has "sort of pierced the psyche of American women" who watch the show. "There's something about her that's really empowered a lot of women. I think just being able to say those things without fear of retribution — no one can come back at Beth better than her," Reilly told Entertainment Tonight (via Cheat Sheet).
However, it's not always easy for Reilly to play such a bold character.
Kelly Reilly had doubts about playing Beth Dutton on Yellowstone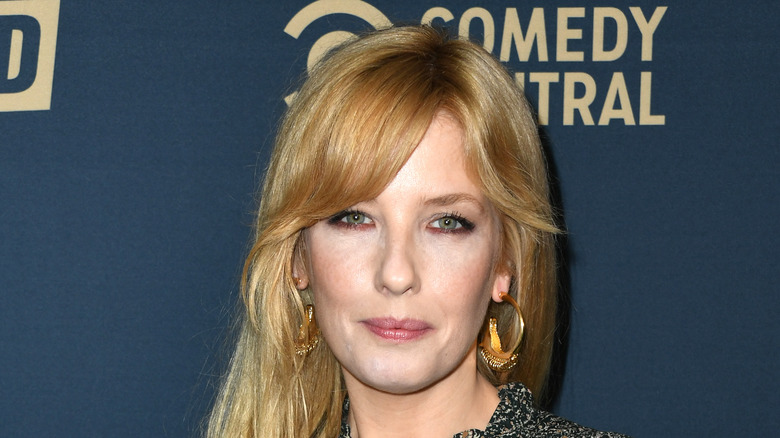 Jon Kopaloff/Getty Images
Before landing the role of Beth Dutton on "Yellowstone," actress Kelly Reilly questioned whether or not she would be able to tackle such a brave and encompassing role. The actress admitted that it took her a while to find the essence of Beth and that when she met the show's creator Taylor Sheridan, he believed that she was the perfect person to portray Beth.
However, Reilly wasn't sure she agreed with Sheridan and doubted herself when she was hired for the part. "I do remember I had a wobble moment where I thought 'I don't know if I can' and 'I'm not sure I'm going to be able to pull this off,' because it is such a tremendously complicated role," she told ET (via The Express). Of course, Sheridan was there to help her out, giving her notes and information about Beth's mindset and backstory. "I have notebooks and journals, literally, I would just be writing everything down he would tell me, I still have them," she confessed to host Jefferson White on the Yellowstone Official Podcast, per Outsider.
Of course, Reilly was an instant hit in the role of Beth and has been knocking it out of the park ever since. Although, there have been challenges along the way. The actress previously admitted one scene that was particularly hard for her to film.
Kelly Reilly was worried that her appearance would scare her young co-star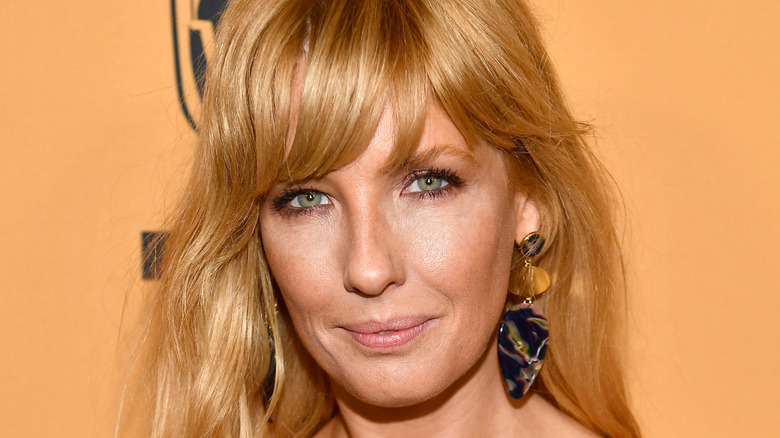 Frazer Harrison/Getty Images
According to The Express, Kelly Reilly was previously worried about filming a scene with one of "Yellowstone's" youngest actors, Brecken Merrill, who plays the role of Tate Dutton in the series. Merrill previously admitted that after Beth Dutton had been attacked and beaten by Malcolm Beck's goons she had seriously graphic injuries, including bruises and cuts all over her face, and Reilly didn't want to scare the young actor by showing up to set with her scary-looking makeup.
While posting on Instagram, Merrill told fans that his character doesn't get much screen time with Reilly, but that he did have a sweet story about the actress. "There's a breakfast scene right after Beth gets beat up and she has cuts and bruises all over her face," per the young actor's account. "Kelly was so worried she looked scary she made a point of coming over to me and showing me it was all fake makeup." Merrill went on to reveal that everyone on the "Yellowstone" set has been very nice when it comes to him filming difficult scenes and that even the show's creator, Taylor Sheridan, has stepped in to ensure that he's protected.
In the spirit of the Dutton family, it appears the cast of "Yellowstone" also protect and look out for each.