Gilmore Girls' Yanic Truesdale Reveals What He Sees In His Character's Future - Exclusive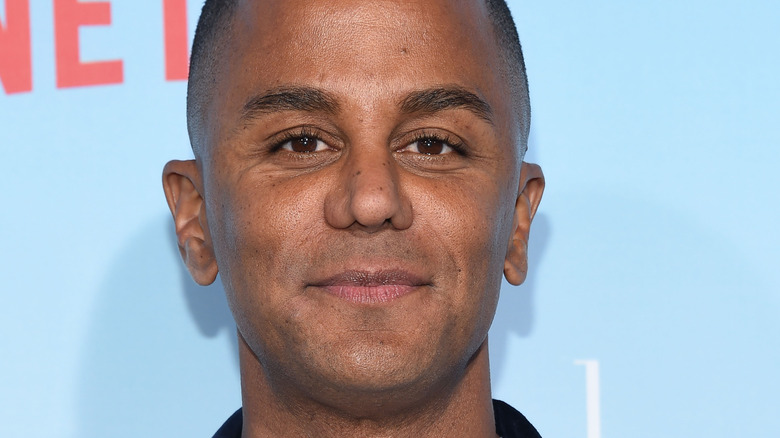 DFree/Shutterstock
Fans of the early 2000s hit "Gilmore Girls" will remember Yanic Truesdale for his role as Michel Gerard. Michel is the hotel's concierge who works alongside Lorelai (Lauren Graham) and Sookie (Melissa McCarthy). Michel is often sarcastic and rude to hotel guests and coworkers. He also frequently butts heads with Lorelai and other characters. But Michel's wit still won the hearts of many viewers.
Though many people remember him as Michel, recently, Truesdale took on a more serious role in the murder mystery series "Fallen Angels Murder Club." The darker role was a big shift from the comedic role he had in "Gilmore Girls." While speaking to The List about that latest project, Truesdale also answered some questions about his time on "Gilmore Girls." The actor reminisced about his favorite memories from his years on the show — and also shared what he thinks Michel would be doing if they made another "Gilmore Girls" revival series.
What were Truesdale's favorite times on Gilmore Girls?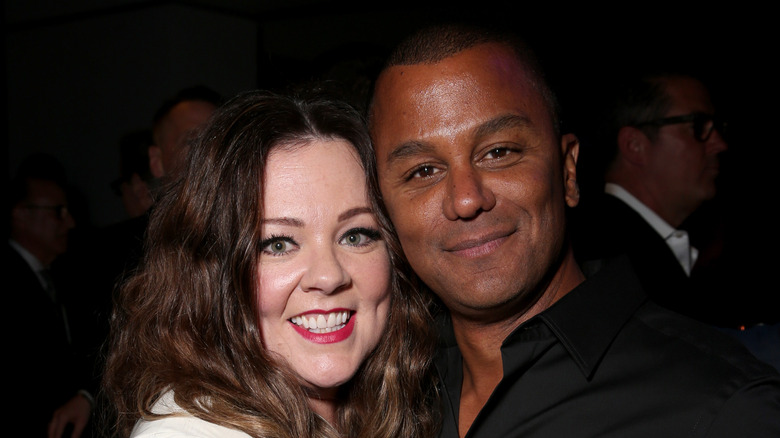 Todd Williamson/Getty Images
When recalling his time with the "Gilmore Girls" cast, Yanic Truesdale said, "Oh boy. That's a long time ago." The original series ended in 2007, although it did have a limited revival series on Netflix in 2016. Though it's been several years, Truesdale said the memories that stuck out most to him were "moments of laughter with Ed Herrmann, moments of laughter with Melissa (McCarthy) and Lauren (Graham)." Edward Herrmann was a beloved member of the cast who played Richard Gilmore. Sadly, he passed in 2014, but Truesdale and other cast members have fond memories of their time with him.
Truesdale continued talking about his time on the "Gilmore Girls" set, saying, "When I laugh at work and giggle, it's my happy place because acting is my favorite thing in the world. Laughing is the ultimate happy moment," he said. "The combination of both when I, I've had a lot of moments like that with them, and those are my favorite moments."
Where does Truesdale picture Michel now?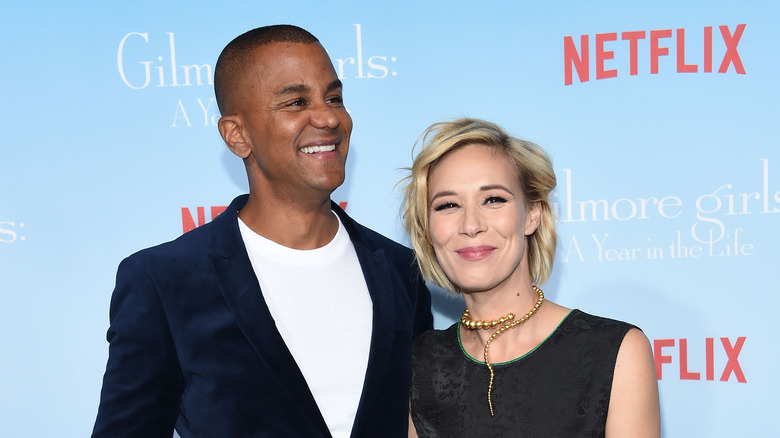 DFree/Shutterstock
In 2016, Netflix released its limited series "Gilmore Girls: A Year in the Life." Yanic Truesdale was one of many from the original cast who came back for one more season with the beloved characters. But the ending of the revival left some unanswered questions, and some fans are still hoping for a Season 2.
When asked what he pictured for Michel if the story continued, Truesdale said he'd want to see what his character would be like as a father. In the revival, Michel and his partner were expecting kids, so it would be natural to see how parenthood goes for them. Truesdale also hoped that seeing him with his family might reveal a more tender side of Michel. "I know he says he hates kids, but at the end of the day, Michel has a good heart, and he's very sensitive. It'd be beautiful to see a tender side regardless of how annoyed he is with the children, and to see him in the relationship," Truesdale said. "What kind of relationship is that, and what does he look like in a relationship? All of that [which] we've never seen that would be very funny and revealing and interesting."
Yanic Truesdale's Lifetime movie "Fallen Angels Murder Club: Friends to Die For" premiered on April 2. "Fallen Angels Murder Club: Heroes and Felons" premieres Saturday, April 9. The movies are based on the "Fallen Angels Book Club" series by R. Franklin James.