How The Gilmore Girls Cast Dealt With The Death Of Edward Herrmann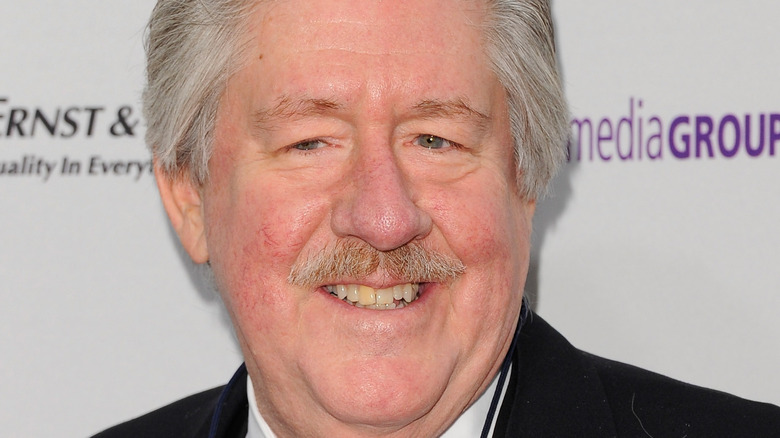 Andrew H. Walker/Getty Images
In 2007, the final episode of the much-loved TV series "Gilmore Girls" aired, but nearly ten years later, fans got the chance to revisit Stars Hollow and catch up with our favorite characters in the four-part Netflix mini-series "Gilmore Girls: A Year in the Life."
A major storyline in the revival centers around the death of patriarch Richard Gilmore, husband to Emily, father to Lorelei, and grandfather to Rory. Sadly, this was due to the real-life death of Edward Herrmann who died on December 31, 2014 at the age of 71, per The Washington Post.
It wasn't just in the show that his absence was felt. On her first day of filming, Kelly Bishop – who played Emily Gilmore – kept expecting Herrmann's arrival, according to Vanity Fair. She wasn't the only one having a hard time. When they first came back to the set of Emily and Richard's house for the revival, costume designer Brenda Maben described the initial difficulty in going into the room where they used to talk to Herrmann. "Everybody walked in just kind of holding each other's hand to maybe get a little extra strength. We couldn't go there for a while," Maben told Vanity Fair. "Then finally we looked at each other and said, 'Come on, let's do this.'"
Edward's presence was felt on set of the Gilmore Girls revival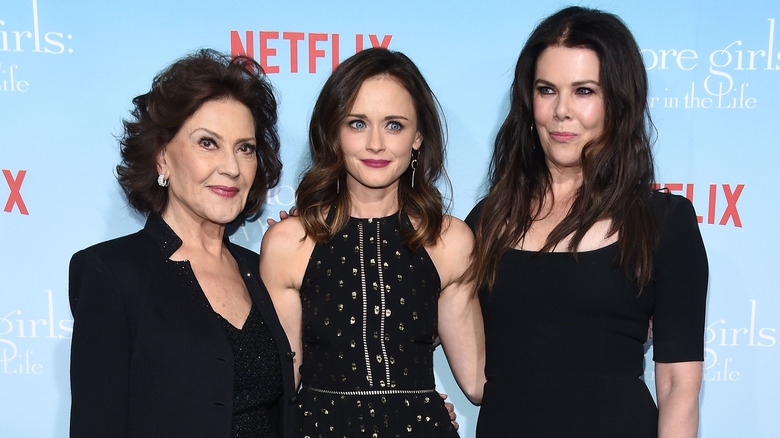 Shutterstock
"You could feel his presence everywhere," Lauren Graham, who played Lorelei, said on Today about filming the revival without Edward Herrmann as Richard Gilmore. "He was the kind of person who always just filled up a room." And he may have even shown that presence. 
In the 2017 Gilmore Girls Fan Fest panel, Herrmann's real-life wife Star revealed what Bishop, Herrmann's TV wife, told her about being on set the first day. Star recounted that Kelly Bishop "kept saying Ed, 'Where are you, where are you Ed?' And all of a sudden when they started all of the lights went out on the whole set, and she said, 'Dammit, I knew you were here,'" (via Bustle).
Bishop was invited by Herrmman's real-life family to come to the hospital to say goodbye, and she released a statement after his death, stating, "We, the Gilmore Girls family, are so terribly sad and somewhat stunned. We only learned about his illness a week or so ago. [...] I think everyone who knew or worked with Ed found him to be absolutely delightful ... Everything looks a little dim, as if the lights went down." (via TVLine).