How Ciara Brady Is An Example Of SORAS On Days Of Our Lives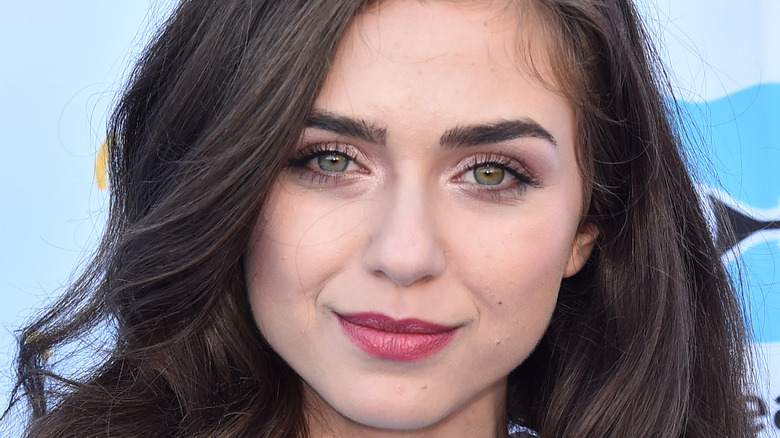 Alberto E. Rodriguez/Getty Images
Over the years, soap opera fans have gotten used to seeing their favorite characters raise children. Although parents know all too well that children grow up too fast, soaps accelerate that aging with a process called "SORAS" or "Soap Opera Rapid Aging Syndrome." The practice of SORAS was created to quickly age a character from childhood into their teenage years or even adulthood, per Soaps.com. This allows the soap to give that character more adult-like storylines and make them a bigger part of the plot.
"Days of Our Lives" fans have seen this practice implemented numerous times in the show's over 55-years on air. "DOOL" has aged many young characters such as Joey Johnson, Allie Horton, Hope Brady, EJ DiMera, and many more, per Nine.com.au. However, soap enthusiasts aren't always happy about the SORAS process. In 2017, Soap Hub created a poll that revealed about 52% of those asked didn't like to see soap tykes age so quickly.
One character that viewers watched age right before their eyes was that of Bo and Hope's daughter, Ciara Brady, who went from being a feisty little girl to a young woman overnight.
Ciara was born to Hope and Bo Brady in 2006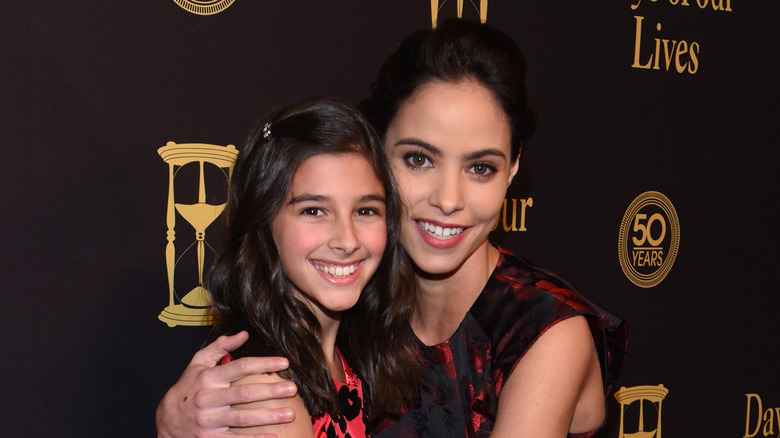 Vivien Killilea/Getty Images
"Days of Our Lives" were ecstatic when super couple Hope (Kristian Alfonso) and Bo Brady (Peter Reckell) welcomed their 3rd child together, a daughter named Ciara Alice, in 2006. The little girl was seen more as she got older, and in 2008, young actress Lauren Boles was cast in the role, per Soap Central. Ciara would offer "DOOL" fans plenty of adorable moments and cute one-liners over the years. She was also involved in some serious storylines such as a kidnapping arc in 2009 when she was kidnapped by a man named Kyle who had been stalking her. She was taken to a remote cabin and blindfolded. Kyle was working with a corrupt police officer named Dean Hartman, who planned to take the little girl and then ransom her. Bo and Hope eventually saved their daughter, but it took a toll on their marriage.
After her parents split, Ciara was unhappy to see that they were moving on and began acting out. Shortly after that, Bo left Salem to be with his mother, Caroline, who was suffering from illness. Ciara's wild ways continued and she got in trouble for bullying a boy named Chase Jennings at school. Later, Hope and Chase's father, Aiden Jennings, hit it off. Once Hope and Aiden began dating and became engaged, Ciara and Chase were both recast and aged into teenagers, per Soaps.com. Actress Vivian Jovanni took over the role from Boles in October 2015.
Ciara was rapidly aged to a teenager in 2015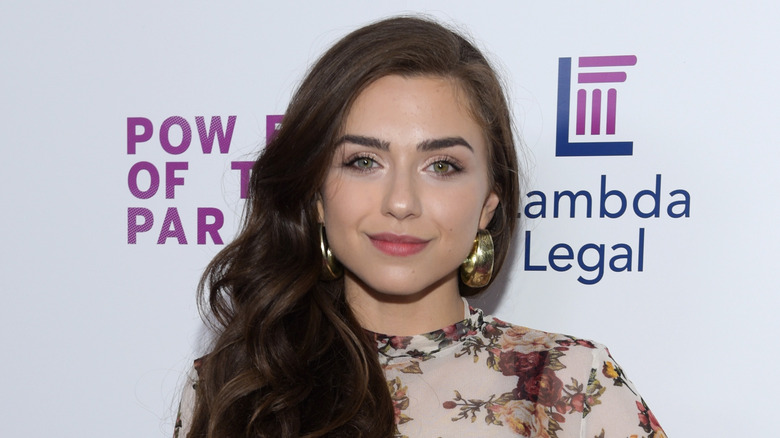 Tara Ziemba/Getty Images
During her teenage years, "Days of Our Lives" viewers watched Ciara Brady struggle without her father Bo Brady, who later returned home only to die from a brain tumor. However, she grew close to her would-be step-brother Chase Jennings and the two leaned on each other, per Soaps in Depth. Sadly, Chase took advantage of Ciara's friendship when he revealed that he had feelings for Ciara and then proceeded to rape her, per Soap Hub.
After dealing with the trauma of her rape, and more teenage drama with her friends Claire Brady and Theo Carver, Ciara decided that it was in her best interest to leave Salem. Jovanni exited the role in May 2017, per Soaps.com. A few months later in December 2017, Ciara returned to Salem with actress Victoria Konefal in the role, per The Wrap. Konefal became a quick fan favorite and delighted fans when she became romantically involved with reformed serial killer Ben Weston (Robert Scott Wilson), per Paper Magazine.
Ciara is now a married woman with a child, although she would technically only be about 16-years-old. While some viewers may not be fans of SORAS, in Ciara's case it seems to have worked out well as Ciara's storylines have been some of the best.
If you or anyone you know has been a victim of sexual assault, help is available. Visit the Rape, Abuse & Incest National Network website or contact RAINN's National Helpline at 1-800-656-HOPE (4673).