The Actors Who Have Played Belle Black On Days Of Our Lives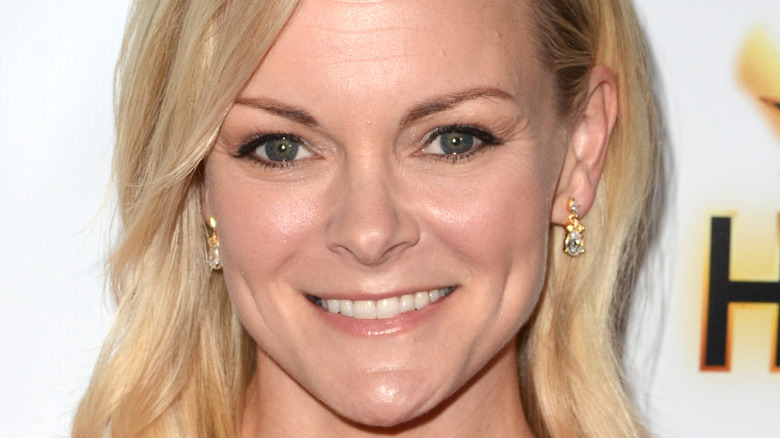 Kathy Hutchins/Shutterstock
Belle Black on "Days of Our Lives" has led quite a life right since birth. She was kidnapped as an infant by her teenage sister, Sami Brady (Alison Sweeney), because Sami didn't want her father, Roman Brady (then played by Wayne Northrop), to ever learn that Belle was really John Black's (Drake Hogestyn) daughter and not his. After nearly being sold on the black market, Belle was returned to Marlena Evans and she was raised by Marlena and John (via Soaps In Depth).
Belle aged quickly and just a few years after her birth, she was a full-fledged teenager via the magic of SORAS (Soap Opera Rapid Aging Syndrome). She even experienced all the problems soap opera teenagers go through. However, those problems are not quite as dramatic as what is going on for her in 2022. 
After a brief bout of a "Days of Our Lives" Satanic possession in March (via Soap Hub), Belle learned that her psychotic archenemy, Jan Spears (Heather Lindell), was pregnant with her husband, Shawn Brady's (Brandon Beemer) baby, in April (via Soaps.com). The only reason this happened is the devil morphed Jan into Belle and Shawn thought that's who he had been intimate with. Between teenage Belle and adult Belle, two actresses have made their own with this character, with another blink-and-you'll-miss-her actress in between.
Kirsten Storms goes from Zenon to Belle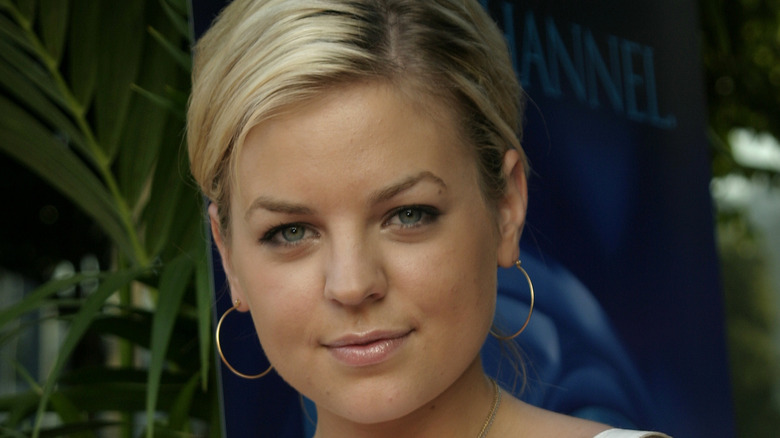 Tinseltown/Shutterstock
Since 2005, soap opera fans have known Kirsten Storms as Maxie Jones on "General Hospital," a former conniving young vixen who is now a hapless heroine with three kids. For two of Maxie's kids, she gave birth to them on the side of the road and then fell for the man who delivered them.
However, long before Maxie came along, Kirsten Storms was a teenage star in Disney Channel's "Zenon" series of original movies. Storms then went on to play a teenaged Belle Black on "Days of Our Lives," who found herself in a star-crossed romance with Shawn-Douglas Brady (Jason Cook). Storms played Belle from 1999 to 2004 before moving over to "GH" to take on the role of Maxie. However, she never forgot her Disney Channel roots from her teenage years and voiced the character of Bonnie Rockwaller on "Kim Possible" while doing her soap gigs.
Martha Madison plays adult Belle after one other actress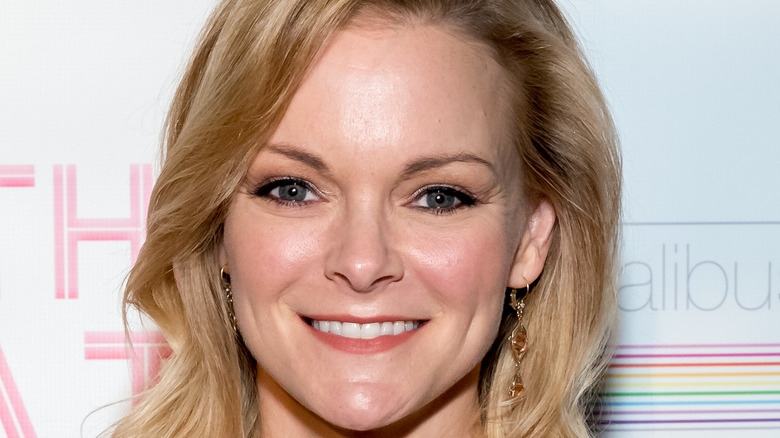 Greg Doherty/Getty Images
After Kirsten Storms left "Days of Our Lives" and the role of Belle Black behind, the soap quickly hired actress Charity Rahmer to play the part. However, Rahmer wasn't a good fit and only appeared in about 15 episodes. After that, "DOOL" hired Martha Madison as the adult Belle in 2004, and she was a keeper. Although she has come and gone through the years, Madison still plays Belle as of this writing.
Madison is multi-talented and has another career outside acting as she and husband AJ Gilbert have owned several restaurants throughout the years in both her native Texas and Los Angeles. In 2020, when she wasn't working in the soap world, she took a job working with recruitment for a hospitality headhunting company, according to Soaps In Depth. She also spoke out for restaurateurs during the first wave of the coronavirus pandemic.
"We need meaningful relief. Restaurant owners and employees need actual checks (#UBI) immediately," she wrote on Instagram. Madison also shared, "When this ends, we will also need tax and cash incentives to be able to hire again ASAP. Our leaders have suggested bailouts for the airline and cruise industries but nothing yet for us. Please share and/or contact your local officials with this."