How Days Of Our Lives Star Deidre Hall Really Felt About The Possession Storyline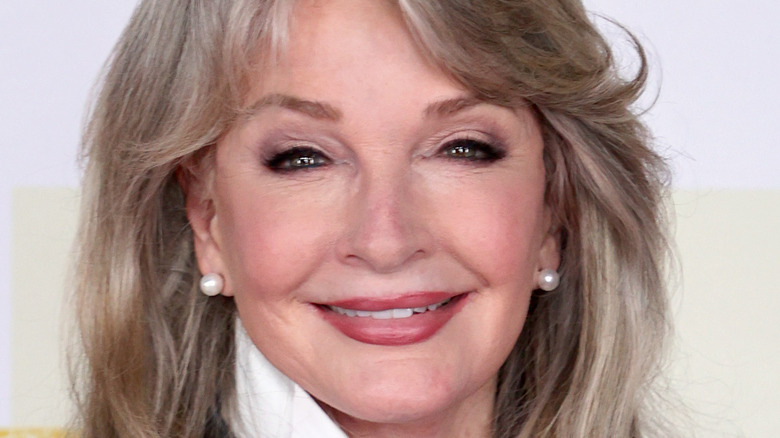 Kevin Winter/Getty Images
When "Days of Our Lives" did something no soap had ever done before back in 1994 when it revealed that its main heroine, Marlena Evans, was possessed by the devil, it was the hottest story on daytime television (via Deadline). After all, who ever saw a traditional soap have a character levitate with their eyes glowing yellow and then morph into a jaguar? After John Black (Drake Hogestyn) exorcised the devil from his lady love, Marlena never spoke of that time again until just a few years ago when she got drunk and waxed nostalgic over satanic possession.
Then, "Days of Our Lives" decided to go there again in 2021 and the story is more campy and more fun than ever. While the devil is choosing Marlena as its main host, Lucifer has hopped around between various characters, including Doug Williams (Bill Hayes) and Susan Banks (Stacy Haiduk). And yes, MarDevil has levitated off the bed she shares with John, while also making sure Ciara Brady (Victoria Konefal) was impregnated with Satan's seed. And Deidre Hall, the actress who has played Marlena since 1976 (via IMDb), never seems to tire of talking about her character's possession plight.
Deidre Hall recalled the first Days of Our Lives possession storyline before the second aired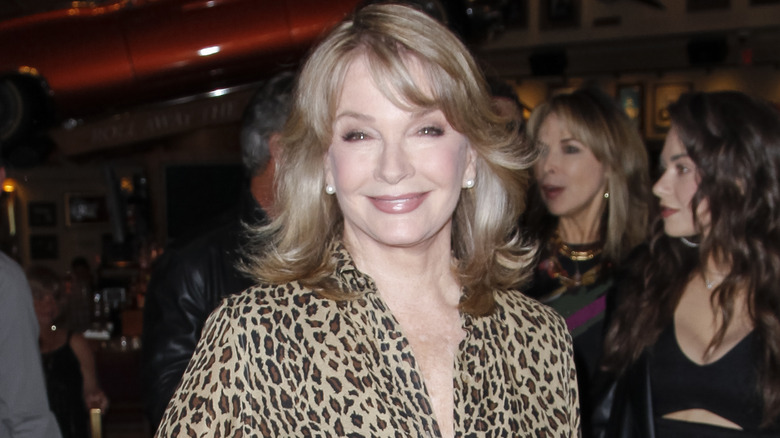 Tibrina Hobson/Getty Images
In 2020, as "Days of Our Lives" celebrated 55 years of coming into living rooms daily on NBC, Deidre Hall made a "Today" show appearance where she reminisced about the first possession storyline.
"It was such a groundbreaking storyline," Hall said. "Not just that we had somebody who is possessed by the devil, which is enough right there, but that it was Marlena, that it was a character who was above reproach and who should have been not susceptible to that. So it was a real hook for the audience and we got a lot of young people for that story."
The original storyline was the brainchild of late head writer Jim Reilly, who went on to create the soap "Passions" (via IMDb) which often delved into the supernatural. Hall told Today that she completely trusted what Reilly was doing with the story.
"I just thought, you know what, Jim is a devout Catholic. And this is a thing — it's a passion project for him. And I thought it would be safe in his hands," Hall said. "So the only thing that I said at that point was, I would like to make sure that we do it well, that we really reached in deep and we put the money and the time and the effort into it, and so we do it well. And they did and it was magnificent."
Deidre Hall loves playing MarDevil again in 2021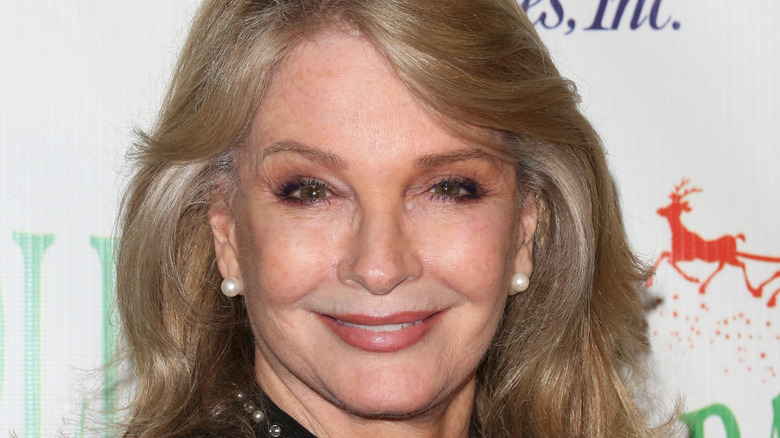 Paul Archuleta/Getty Images
When Deidre Hall first heard she was going to play a possessed Marlena again on "Days of Our Lives," she wasn't worried about how the story would play out at all.
"This time, I had a low level of concern because I adore Ron's [Carlivati, head writer] writing and I think he's wildly imaginative and daring in his writing, so my concern was, 'Oh, we've sort of been here'" Hall told Soap Opera Digest. "But then you see that chilling moment where Doug is first possessed and I love the way it's being done. So my concern was more about repeating a storyline, but the way he's telling it is so rich, it's so great. I'm having so much fun with it."
The actress is also impressed with what the soap can do now in this 20th-century world compared to what it could do back in 1994 and 1995 when the original MarDevil story first played out.
"I like that we're able to find different ways to entertain them. The fact that we get to have special effects and have more time to do the scenes we really want to put on the screen makes it a lot more exciting right now than it was 25 years ago," she said. "It's all in a day's work and for me, it's getting to play a little more wicked than I normally get to play."