Tracee Ellis Ross Gets Candid About Her Initial Relationship With Co-Star Anthony Anderson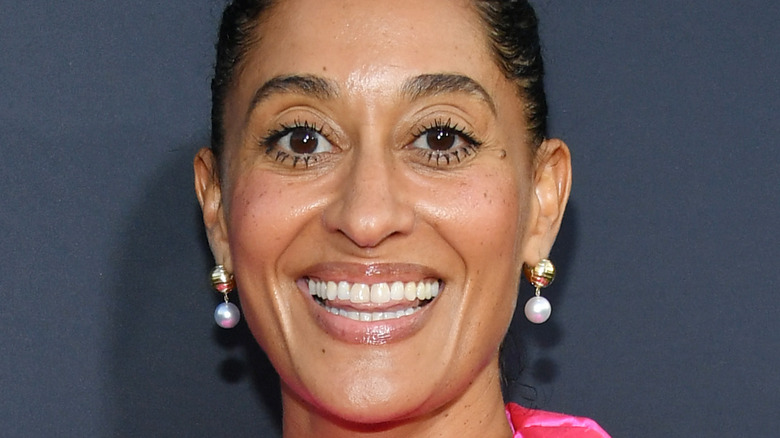 Amy Sussman/Getty Images
"Black-ish" is the unexpected hit nobody saw coming. The beloved sitcom is currently in its eighth and final season, while spinoff "Grown-ish" just got renewed for a fifth (per The Hollywood Reporter). One of the greatest strengths of "Black-ish" is its peerless ensemble cast, headed up by Anthony Anderson as dedicated dad Andre "Dre" Johnson. The comedic star took a vested interest in both shows by serving as executive producer, so saying goodbye to "Black-ish" was difficult (via IMDb). 
"We had a nice little eight-year run, all good things must come to an end," Anderson told ET. Though he remains hopeful that the sitcom family could return at a later stage. As far as the "Big Momma's House" star is concerned, "You can't spend eight years with the people I just spent eight years with and not have a lasting relationship afterward and that's what I'm looking forward to." Anderson's highly-anticipated upcoming return to "Law & Order" should somewhat soften the blow! 
Co-star Tracee Ellis Ross, who plays Anderson's onscreen wife, Rainbow Johnson, posted a sweet shot of the duo snuggling up at the wrap party to Instagram. Acknowledging how tough it was to end "Black-ish," at least for now, Ross gushed, "It was an honor to go to work every day, to create our hilarious and important show." However, it might shock you to learn that the two actors, who share a lovable onscreen rapport, didn't get along at first.
The Black-ish co-stars didn't get along for years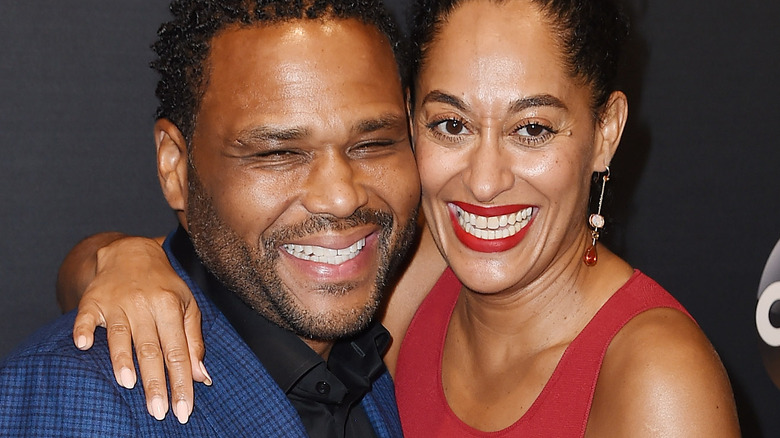 Nicholas Hunt/Getty Images
Anthony Anderson and Tracee Ellis Ross are a natural onscreen pairing but, according to Ross, it took a long time to get there. During an interview with Access Hollywood, Ross admitted, "The bond was hard-earned!" She knew Anderson from a previous co-hosting job at the Vibe Awards, where the actor took a disliking to him. Thankfully, Ross soon discovered Anderson is "a wonderful human being and we had such a fun experience working together that we had earned each other's respect and care and love."
Although the "Black-ish" co-lead didn't explain why Anderson rubbed her the wrong way at first, the "Scream 4" star previously told Parade their lengthy, one-sided feud was the result of an innocent fart joke. Anderson quipped that a loud noise was actually Ross breaking wind, and although the audience reacted well, she took major offense. They worked together again a couple of times, but the duo remained on dodgy terms at best — unbeknownst to him.
When Anderson guest-starred on her sitcom, "Reed Between the Lines," Ross gave him a wide berth, but the "Law & Order" star assumed she was just respecting him as a performer. It later transpired, of course, that Ross couldn't stand to be around him. Anderson revealed Ross didn't warm up until they had one season down as a married couple, but they're able to joke about the situation now. 
Thankfully, the big problem Ross complained about on "Black-ish" had nothing to do with her co-star!