Will Smith's Past Warning To Jada Pinkett Smith Is Raising A Lot Of Questions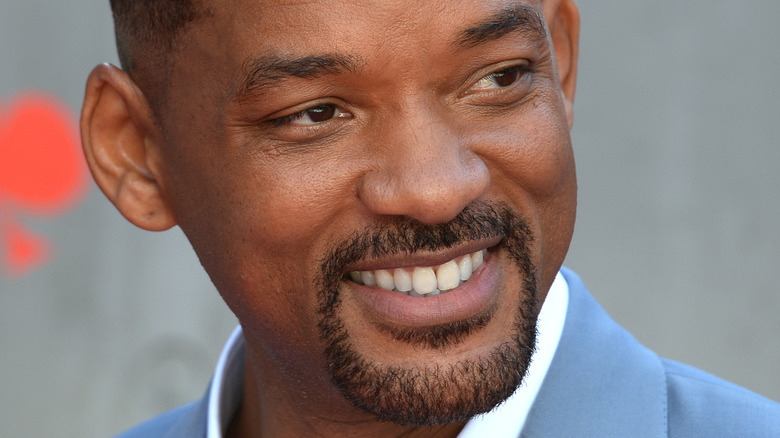 Anthony Harvey/Getty Images
The world, understandably, continues obsessing over Will Smith slapping Chris Rock at the 2022 Academy Awards. As Deadline details, the actor interrupted the comedian as he was about to present the best documentary feature award. Rock made a remark about Smith's wife, Jada Pinkett Smith, having shaved her head in an apparent bid to star in "G.I. Jane 2" when, in reality, the "Girls Trip" star has been open about her struggles with alopecia. After spotting the unimpressed look on his wife's face, Smith approached Rock and slapped him. 
Once he was back in his seat, the "King Richard" star, who ultimately won the best actor Oscar for his role in the hit sports biopic, admonished Rock not to mention Pinkett Smith's name again. The fallout from the headline-grabbing incident has been swift. The Academy launched an investigation, Smith publicly apologized for his behavior on Instagram, and the actor ultimately resigned his post with the Oscars board. Moreover, The Academy isn't wasting any time in deciding Smith's fate, planning to meet later this week. 
Amidst all the discussion over whether violence is ever the answer, there's been an ongoing debate about if Smith was right to defend his wife by slapping another man. Meanwhile, a recently-resurfaced clip suggests all is not well in the Smith household. 
Fans are claiming Will Smith was provoked by his wife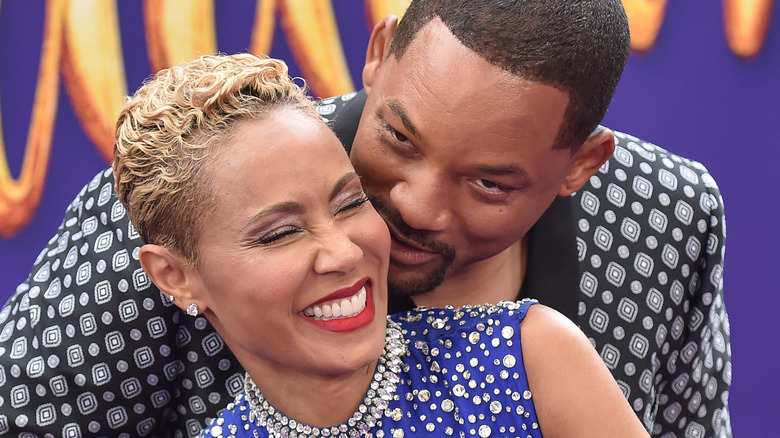 DFree/Shutterstock
Although there were concerns over whether Will Smith displayed toxic male behavior at the 2022 Oscars, at least one woman was impressed by him. Tiffany Haddish, who worked with Jada Pinkett Smith on "Girls Trip," told People it meant a lot to see a Black man publicly defending his wife. "It was the most beautiful thing I've ever seen because it made me believe that there are still men out there that love and care about their women, their wives," she explained.
The comedic star also pointed out that Rock didn't run the joke by the Smiths, which was the wrong move, since Pinkett Smith was clearly upset by it — especially considering this isn't the first time Rock has upset Smith at the Oscars. However, a recently-resurfaced clip that's gaining traction on Reddit captures a clearly frustrated Smith telling his wife not to "use" him "for clout," hinting at underlying tension between the Hollywood couple.
The footage, which was originally broadcast on Pinkett Smith's Instagram Live, shows the "King Richard" star growing increasingly frustrated over being filmed without his consent, as his wife peppers him with questions about "Red Table Talk." Fans now claim Smith was provoked into reacting badly at the Oscars, and this clip is evidence. Insiders previously told Page Six that Smith "was on a knife edge after tolerating months of jibes about his marriage" before the event, which may explain his seemingly short temper.