Will Smith's Oscars Punishment Is Turning Heads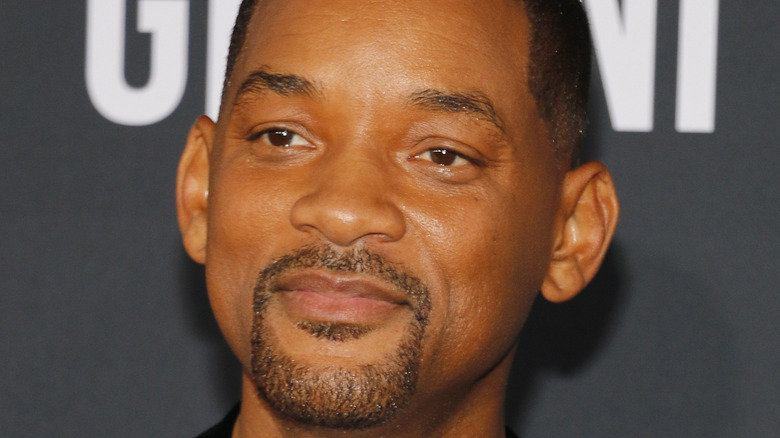 Tinseltown/Shutterstock
It was the slap seen 'round the world, and it appears that the consequences are every bit as far-reaching. Will Smith unquestionably stole the show at the 2022 Academy Awards. Unfortunately for the actor, the biggest takeaway from the night was not that he won his first Oscar (via Reuters). Instead, the "King Richard" star made headlines when he stormed the stage, hauled off, and slapped Chris Rock across the face after the comedian made an unsavory joke about Jada Pinkett Smith's shaved head.
Smith apologized to the Academy and his fellow nominees in an emotional acceptance speech when he returned to the stage to pick up the Oscar for best actor (via YouTube). He also directed an apology toward Rock in a formal statement shared on Instagram. Since then, questions have swirled about the consequences of his actions. The Los Angeles Police Department reportedly could not arrest the star since they did not directly witness the violent moment onstage. Rock was reportedly also not interested in pressing charges (via TMZ).
However, the Academy of Motion Pictures Arts and Sciences launched an investigation into the matter (via Vanity Fair), and there were questions about whether the actor would be able to keep his award (via People). Smith resigned from the Academy earlier this month, according to Variety. Now the findings are back from the investigation, and he has been formally punished.
Will Smith will not be allowed to attend the Oscars for 10 years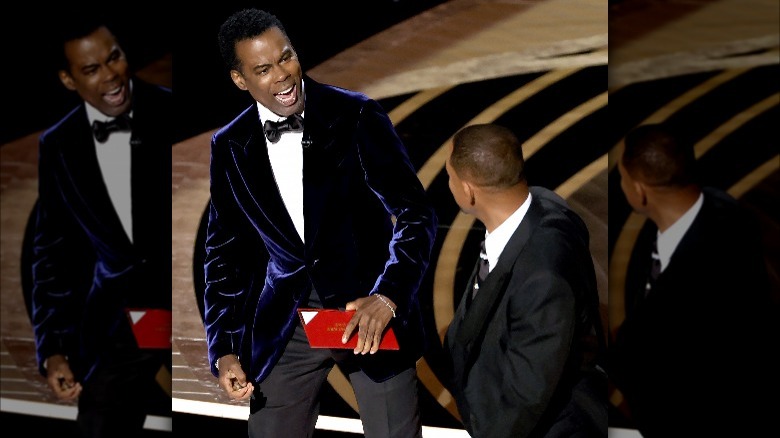 Neilson Barnard/Getty Images
Actions have consequences, and the Academy of Motion Pictures Arts and Sciences wasted no time finding what they deemed an appropriate resolution for the situation at hand. Today (April 8), they announced the decision: As punishment for his misdeeds, Will Smith will not be allowed to attend any events hosted by the Academy, including the Academy Awards, for the next 10 years, according to CNN.
The Academy said Smith's actions dominated what should have been a night of celebration. "Those moments were overshadowed by the unacceptable and harmful behavior we saw Mr. Smith exhibit on stage," they wrote in a statement. Interestingly, CNN hypothesized that this does not mean that Smith's work cannot be nominated for awards. However, he would not be able to accept an Oscar if he were to win. Smith meanwhile made it clear that he accepted the ruling.
Smith's popularity has seemingly taken a hit following his polarizing behavior at the Oscars (via the New York Post). However, the Academy's decision seems to be equally unpopular with certain factions. One Twitter user pointed out that Smith was banned while other controversial celebrities including James Franco and Kevin Spacey were not. Someone else deemed the ruling too harsh (via Twitter).
Another user had a very direct opinion about the way everyone has watched the saga unfold. "The Will Smith thing is so dumb at this point," they wrote. "He's an idiot. Who cares. Next."