The Iconic Role That Shailene Woodley Regrets Doing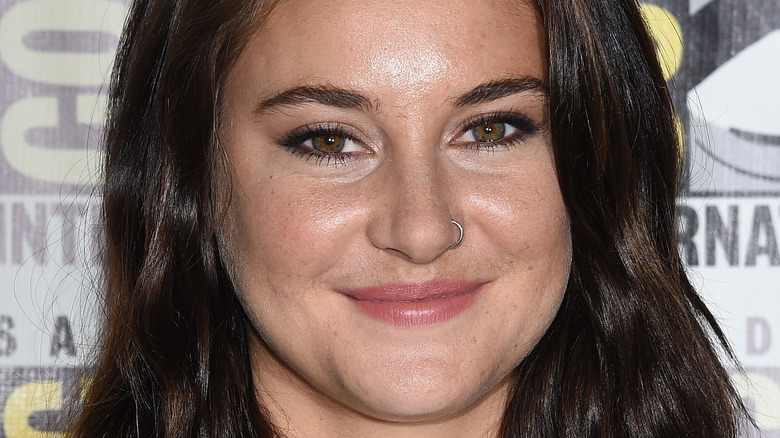 DFree/Shutterstock
Shailene Woodley is a talented actress known for her quirky attitude and ability to portray various characters. She's also received a lot of attention for her past relationship with Aaron Rodgers.
Woodley is, admirably, an actress because she enjoys her craft, not because of the desire for fame that others may have. In an interview with The Hollywood Reporter, Woodley said, "I didn't want fame, I didn't have in my head, 'I want to be at the Oscars one day.'" Unfortunately, she also struggled with serious health issues that have impacted her career. However, that obstacle didn't permanently stop her from being successful.
Although the actress was never chasing fame, she became famous anyway, as she's had prominent roles in a plethora of successful TV shows and movies. According to TV Guide, Woodley is perhaps best known for "Divergent" and "The Fault in Our Stars," in addition to quirkier films such as "White Bird in a Blizzard" and "The Last Letter From Your Lover." Furthermore, she's graced TV shows with her presence, such as "Big Little Lies" and "The Secret Life of the American Teenager." While we love watching her in these movies and shows, Woodley confessed that she's retrospectively not too thrilled with one of her roles.
She regrets her role in The Secret Life of the American Teenager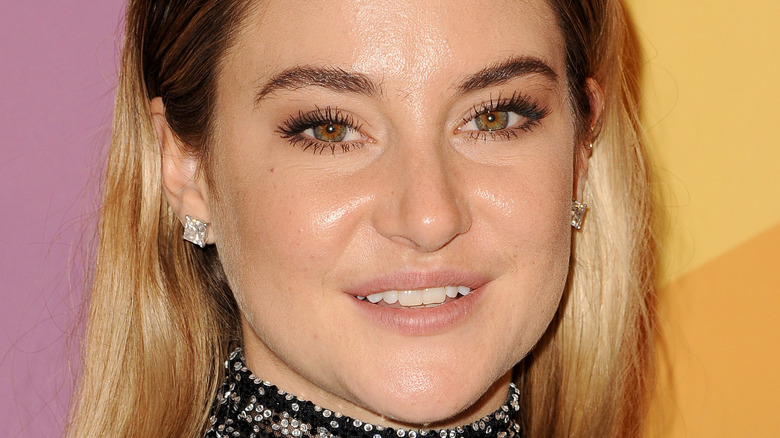 Tinseltown/Shutterstock
While "The Secret Life of the American Teenager" helped launched Shailene Woodley's career, she's since admitted in an interview with Flaunt that she had some issues with the role. "I'm extremely grateful for it; it was a fantastic five years of my life, but towards the end, morally, the things that we were preaching on that show weren't really aligned with my own integrity," she explained. "So that was a bit hard to show up to work every day knowing that we were going to project all of these themes to thousands — millions — of young adults across the country, when in fact they weren't what I would like to be sending out."
"The Secret Life of the American Teenager" is a controversial yet heartfelt drama about a teenage girl who accidentally gets pregnant (via Common Sense Media). The show then follows her story moving forward. Although Woodley doesn't agree with some of the messages that the show presents, we respect her honesty and ability to deliver an excellent performance despite her differing opinions.
Shailene Woodley's best performances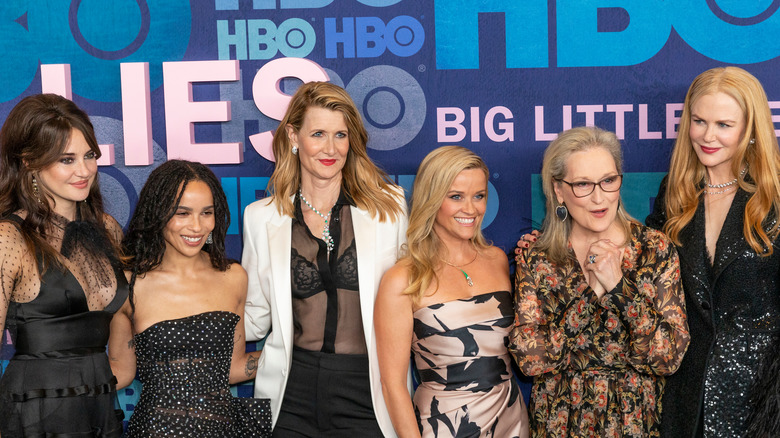 lev radin/Shutterstock
While Shailene Woodley displayed seemingly endless talent in "The Secret Life of the American Teenager," she's graced our screens with many other impressive performances. According to MovieWeb, Woodley's best performance was her starring role in the "Divergent" film series, which were adapted from books about a society where people must live in separate factions based on their personality traits. Woodley did an excellent job portraying Tris, a girl who struggles to fit into this system. Pulling off such an intense role requires talent, and Woodley couldn't have been more captivating in her portrayal of the character. 
MovieWeb also noted that the actress' second-best performance was is in "Big Little Lies," a TV show adaption of a book about a group of moms who want what's best for their children despite their own issues. In this dramatic show, Woodley holds her own while working with iconic actresses, including Reese Witherspoon and Meryl Streep. The cast was so solid that it went on to win several big awards, including multiple Screen Actors Guild awards (via The Los Angeles Times).
Furthermore, ComingSoon commends Woodley for her role in "Adrift," a sad story about a couple who faces a dangerous hurricane while on a boat. Ultimately, whether she's in a dark film or dramatic TV series, Woodley never fails to stun viewers with her acting chops despite any conflicting opinions she may have.