Here's What The Kremlin Had To Say About The US Sanctions Against Vladimir Putin's Daughters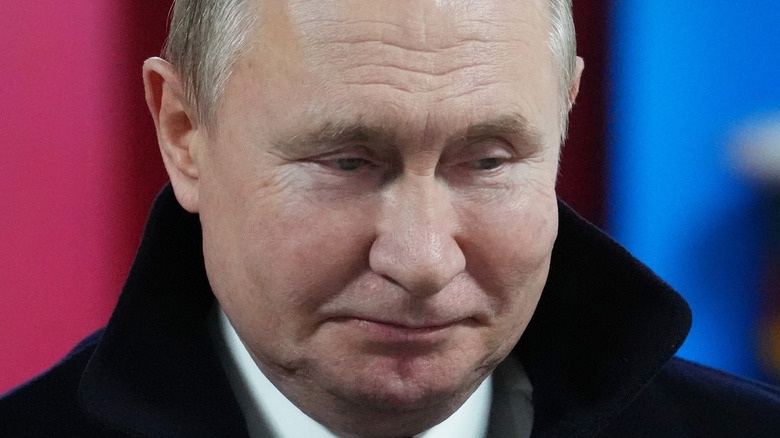 Carl Court/Getty Images
Earlier this week, the United States placed a new round of economic sanctions on people close to Russian President Vladimir Putin in response to his ongoing war against Ukraine.
This time, Putin's daughters are involved in the latest U.S. sanctions. In fact, Katerina Tikhonova and Maria Vorontsova were sanctioned not just by the United States but also by the European Union and the United Kingdom. Putin's daughters were targeted specifically by the United States because, according to a senior White House official, it is believed Putin has shifted control of some of his financial assets to his daughters in an effort to keep them from being sanctioned, per the BBC. 
"We have reason to believe that Putin, and many of his cronies, and the oligarchs," the official explained, "hide their assets, with family members that place their assets and their wealth in the US financial system, and also many other parts of the world."
Tikhonova and Vorontsova are not considered innocent bystanders in their father's war efforts. As the New York Post reports, Tikhonova is described by the U.S. Treasury Department as someone who supports both the Russian government and its defense industry through her work as a tech executive. Vorontsova is thought to be "a leader of state-funded programs that have received billions of dollars from the Kremlin toward genetics research." The Post also reports Vorontsova's work is overseen directly by Putin himself.
With the European Union and the United Kingdom also imposing sanctions on Putin's daughters, including a travel ban, the Kremlin — which had originally remained silent on the subject — has finally spoken out.
This is what the Kremlin thinks about Putin's daughters being sanctioned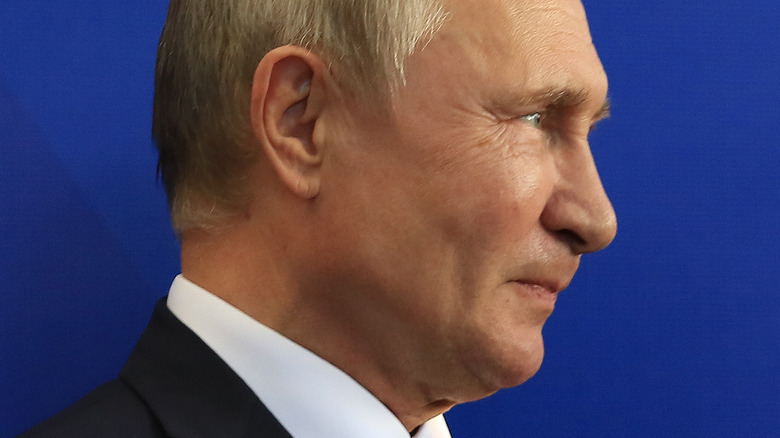 Gevorg Ghazaryan/Shutterstock
This latest round of sanctions were made by the United States, the European Union, and United Kingdom after news broke about the massacre that took place in the Ukrainian town of Bucha. Despite Russian President Vladmir Putin's claim that civilians are not being killed by the Russian military, new satellite images obtained by The New York Times show the bodies of many dead civilians lying in Ukrainian streets. Further analysis shows that many have likely been dead for weeks, their bodies moved into the streets only before Russia pulled back from the Kyiv suburb. Investigations into the exact death toll of Bucha civilians continues, though Russia claims the satellite images are fake, per The New York Times.
While sanctions don't appear to many to have any immediate impact on Russia's invasion in Ukraine, new reports suggest that not only have the sanctions frozen foreign currency reserves Russia had, but the country is now also dealing with rapidly increasing inflation and faces a deep economic recession, per NPR. Included in the latest round of sanctions from the United States were a ban on any new investments in Russia as well as sanctions against Alfa Bank and Sberbank, two Russian financial institutions, per BBC.
The Kremlin, it appears, is confused by why Putin's daughters, Katerina Tikhonova and Maria Vorontosova, are being targeted, Reuters reports. Dmitry Peskov, a spokesperson for the Kremlin, explained that not only was it not understandable why Putin's daughters were targets, but is actually evidence of the West's current obsession with sanctions.