Here's How Vladimir Putin's Daughters Are Involved In The Latest US Sanctions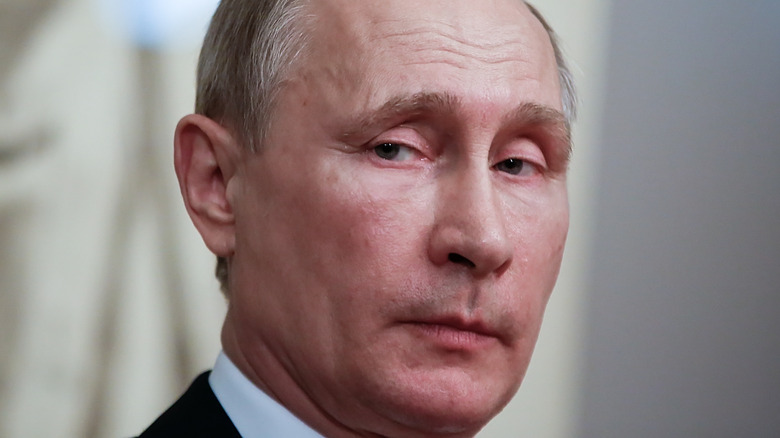 Ververidis Vasilis/Shutterstock
A lot has happened in the days since Russia invaded Ukraine. The people of Ukraine been dispersed to other countries, recruited for war, and hunkered down to defend their country, and America has officially declared that it is on their side. Americans (including celebrities such as Bethenny Frankel) are donating money to help citizens and sharing their support on social media; meanwhile, President Joe Biden has had harsh words for Russian president Vladimir Putin and is rolling out some harsh punishments for the country in the form of sanctions (via CNBC). That's not all, though. The President is also directly targeting some high-up people from Russia. 
The Ukraine War was a turning point. Putin's decision to invade the country shook up the world, and the world is taking sides. The United States and other countries are hitting Russia hard with sanctions and penalties to make life difficult for them. The hope is that the Russian economy will take a hard enough hit to make them end the war. According to a report from the Institute of International Finance, "The current crisis will wipe out 15 years of economic development" in the country (via CBS News).
While their economy has taken a hit, Russia does not appear prepared to back down. As a direct result of that, the United States is taking some even harder — some might even say more personal — swings at Russia's economy.
President Joe Biden sanctioned Vladimir Putin's daughters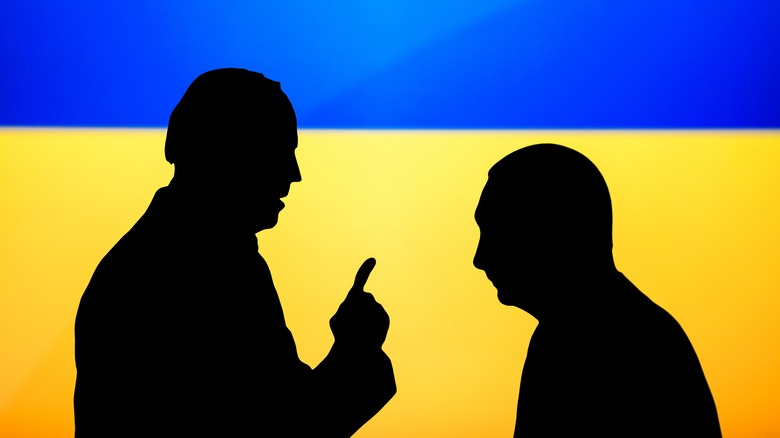 kovop58/Shutterstock
Russia isn't backing down and neither is the United States, so the country is going even harder on their punishments. On April 6, President Joe Biden added Vladimir Putin's daughters — Mariya Putina and Katerina Tikhonova — to the list of U.S. sanctions, according to CNN. Yes, that is a personal attack on Putin's family. The two adult daughters are officially one of the ways that the United States hopes to bring down the Russian economy.
That wasn't the only addition to the list of sanctions that President Biden made on April 6, though. According to CNN, the U.S. also sanctioned 140 oligarchs and their family members. The list includes Foreign Minister Sergey Lavrov's wife and daughter and former President and Prime Minister of Russia Dmitry Medvedev. It's all perfectly legal, too. The President has the power to sanction any foreign person that he wants (via Cornell Law School).
The U.S. sanctions aren't stopping at people, either. According to NPR, the country also hit two of Russia's banks — Sberbank and Alfa Bank. 
Here's what it actually means to sanction a person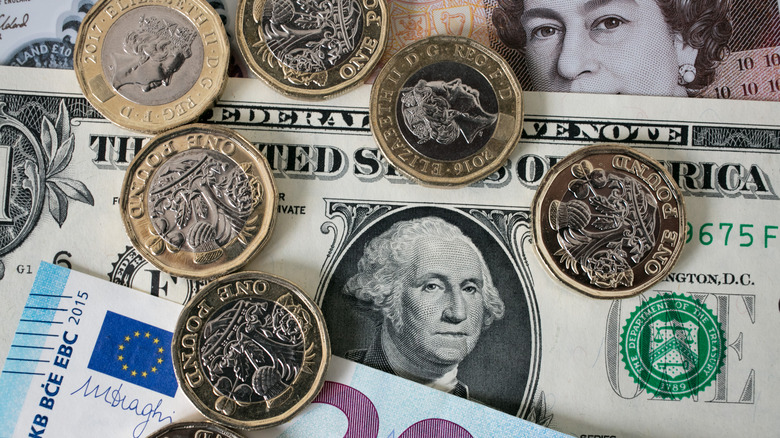 Matt Cardy/Getty Images
Sanctions are basically a financial slap on the wrist to people, companies, or countries. According to Lexis Nexis, they ban customary trade and financial relations. That's a fancy way of saying that sanctions prohibit an entity from being able to trade in that country's currency. In the case of President Joe Biden sanctioning banks and people in Russia, said banks and people are not allowed to use American currency. 
The hope is to have Russia feel the economic punishments of starting a war and give up their attack on Ukraine sooner. "The bottom line is that these sanctions will have a significant impact Russia's overall economy, and average Russians will feel the cost," The Institute of International Finance said in a statement (via Reuters). "These sanctions target Russia's domestic financial system, causing bank runs and forcing Russia's central bank to continue hiking rates. As a result, we are likely to see negative growth in an economy that has already been hindered by increasing isolationism."
Basically, the United States is making it as hard as possible for Russia to function economically in regards to the rest of the world. The country might not have boots on the ground in Ukraine, but they have other strategies for trying to end the war.