Donald Trump Has Choice Words About Ivanka's Interview With The January 6 Commission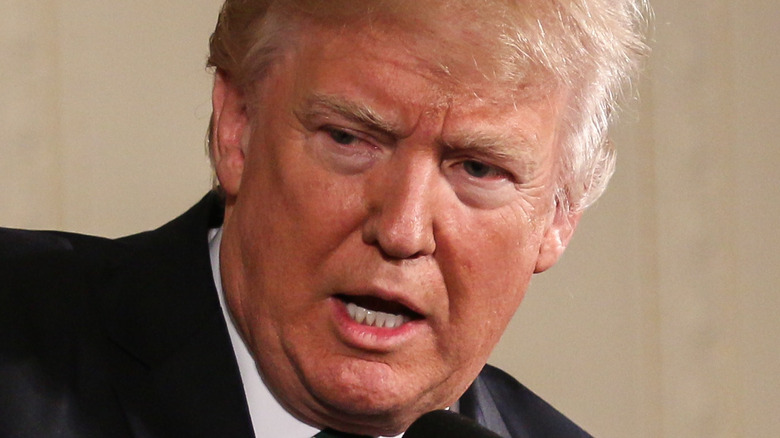 Nicole Glass Photography/Shutterstock
The January 6 committee — comprised of lawmakers determined to uncover the events of a dark day in our nation's history — have continued with their interviews this week, and have questioned former White House advisor Jared Kushner and Ivanka Trump as part of their line of inquiry.
Kushner and Ivanka are just two of a handful of members of former president Donald Trump's inner circle that have been questioned about how the events of January 6, 2021 unfolded. Where others close to the former president, like Steve Bannon, have been subpoenaed to be questioned before the committee, Kushner and Ivanka both were questioned voluntarily, per MSNBC.
The committee was eager to hear from Ivanka after receiving what Representative Liz Cheney told CNN was a "firsthand testimony that [President Trump's] daughter Ivanka went in at least twice to ask him to 'please stop this violence.'" This testimony came from Keith Kellogg, the national security advisor at the time, whose bombshell information was what led to the committee inviting Ivanka to come speak with them, The New York Times reports.
In the letter Ivanka received inviting her to come before the committee, NBC News reported that the lawmakers specifically wanted to address her attempts to get her father to do something to assuage the attacks. Ivanka ultimately spent at least six hours answering questions about the events of that day, and her father is not happy about it.
Donald Trump didn't mince his words about Ivanka's testimony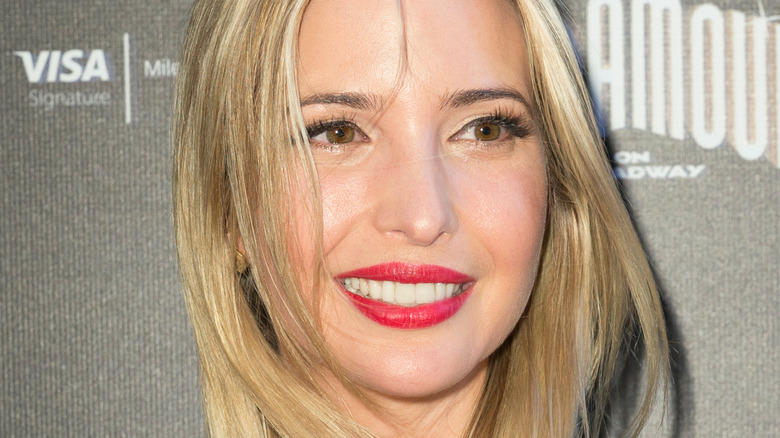 lev radin/Shutterstock
The January 6 committee had similar things to say about Ivanka Trump and her husband, Jared Kushner, following their separate meetings with the lawmakers this week. Neither Kushner nor Ivanka invoked the Fifth Amendment, which Politico reports others connected to former president Donald Trump have done during questioning. But — unlike Ivanka — Kushner wasn't in the Oval Office when the events of January 6, 2021 took place, events that the committee believes the former president is criminally responsible for, per The New York Times.
In an interview with The Washington Post this week, however, the former president said he believed it should've been up to either House Speaker Nancy Pelosi or Mayor Michelle Bowser of Washington, D.C. to get the protests under control. This recounting stands in opposition to former National Security Advisor Keith Kellogg's testimony that multiple people, including Mark Meadows, his chief of staff, and Kayleigh McEnany, the White House press secretary, asked Ivanka to get the former president to intervene. It's perhaps this reason why the former president told The Washington Post that he felt six hours of questioning was a "shame and harassment." 
Still, Ivanka was reported by Committee Chair Bennie Thompson to NBC News as being cooperative and talkative during their session. "She's answering questions," Thompson explained. "Not in broad, chatty terms, but she's answering questions."