Liz Cheney Reveals Bombshell Details About Ivanka Trump's Actions On January 6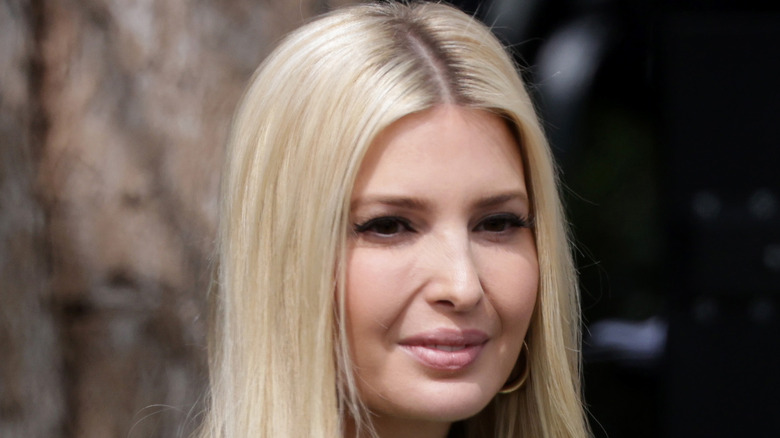 Alex Wong/Getty Images
Nearly a year after the insurrection at the Capitol, we're learning more about what happened on that fateful day. The morning of January 6, the day for certifying the electoral votes that showed Joe Biden to be the winner of the 2020 election, President Donald Trump gave a speech at the "March to Save America" rally where he told supporters to march to the Capitol, said he'd go with them, and repeated the claim that he was the rightful winner (via The Washington Post).
By 1:19pm, Trump was back at the White House, and his supporters were making their way down Pennsylvania Avenue to the U.S. Capitol Building (per The New York Times). Trump watched the escalating events from the Oval Office, and as rioters breached the Capitol at 2:12pm, Trump was reportedly glad to see his supporters fighting for him. He ignored public calls from allies to tell the rioters to back down, like Chris Christie who went on ABC News to ask for Trump to do something.
Christie wasn't alone, though not everyone who urged Trump to call off the rioters did it publicly.
Liz Cheney, Representative from Wyoming, is one of the two Republicans on the January 6 Committee that is investigating what happened and why (from NPR). She revealed what they've learned about Trump's what daughter Ivanka Trump did on January 6.
Ivanka Trump tried to persuade her father to call off the rioters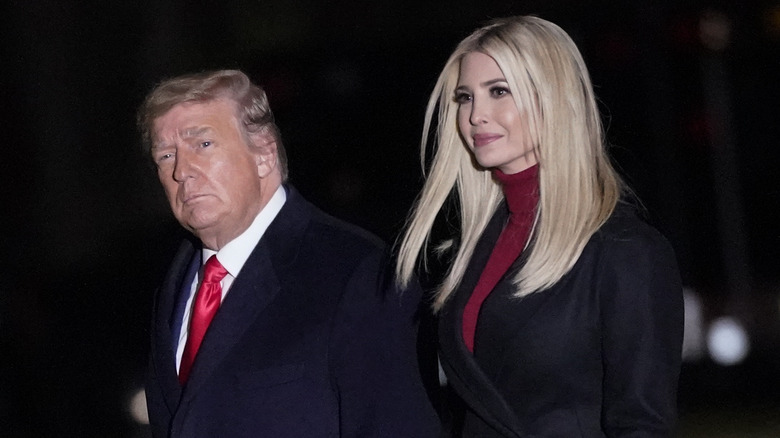 Drew Angerer/Getty Images
As the violence unfolded at the Capitol, Cheney revealed on ABC News that the January 6 Committee has learned from testimony that Ivanka Trump tried at least twice to get her dad to step in and help stop the violence.
Before the Capitol siege on the morning of January 6, Ivanka was at the White House in the Oval Office with Trump and her brothers Donald Trump Jr. and Eric Trump and White House advisors. She was also in the tent backstage at the rally (via The Washington Post). Ivanka reportedly told aides that she attended the event to try and calm down her father.
As the violence continued, reportedly Ivanka was used to try and get Trump to tell the supporters to leave peacefully. The comparison a presidential aide told Philip Rucker and Carol Leonnig, authors of "I Alone Can Fix It" was, "Ivanka was described to me like a stable pony. When the racehorse gets too agitated, you bring the stable pony in to calm him down."