Will Smith Faces Another Public Blow Amid Academy Announcement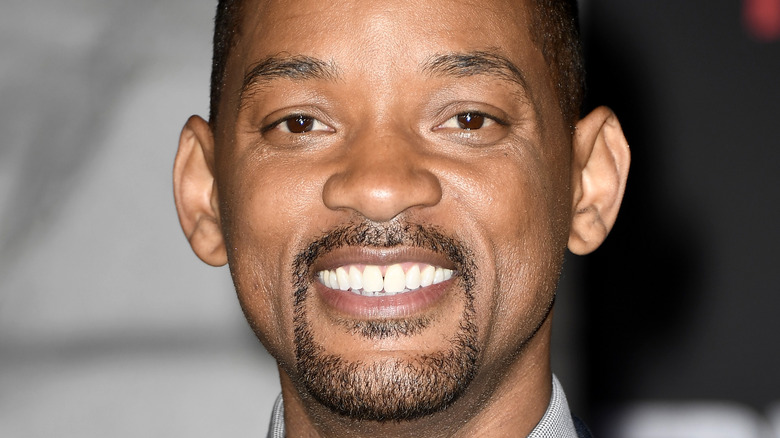 Frazer Harrison/Getty Images
The 2022 Academy Awards didn't proceed as planned, derailing when nominee Will Smith took to the stage to slap Chris Rock clean across his face for making a joke about his wife, Jada Pinkett Smith's, baldness. Naturally, as all wild nights go, Will later won an Oscar for his role in "King Richard" (via NPR). The Academy Awards thusly gave viewers across the globe an inside look into Will and Jada's relationship, as the "Aladdin" star didn't stand up to approach the stage until he saw the upset look on his wife's face, per The Washington Post.
The fallout since the slap has been paramount. The Academy wasted no time deciding Will's fate, ultimately forbidding him from attended one of the biggest nights in Hollywood for a decade, though he remains eligible to be nominated for Oscars (via Variety). Meanwhile, Will has been openly apologetic for his actions. Shortly after the event, the star took to Instagram to publicly apologize for his violent behavior, noting that his post was not only an apology for readers at home but also specifically for Chris and the Academy.
People online were immediately divided when it came to supporting or defending Will. Many celebs, too, shared their thoughts on the slap heard around the world. Now, as the fallout continues, Will has faced another blow to his reputation.
A decreasing number of fans are supporting the actor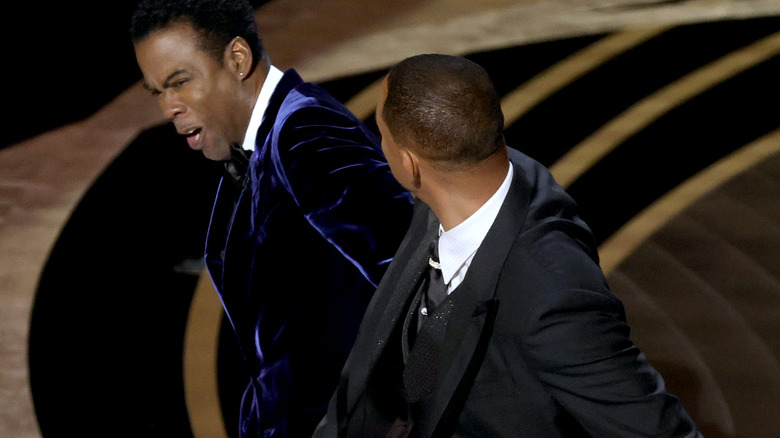 Neilson Barnard/Getty Images
Will Smith didn't get arrested at the Oscars, but this doesn't mean he isn't facing blow after blow, all in the public eye. According to The U.S. Sun, some celebrities chose to support the "King Richard" star privately rather than publicly, potentially to protect themselves from receiving backlash. Among them was Kevin Hart, who's no stranger to controversy, nonetheless ones centered around the Oscars. As explained by Billboard, the comedian was originally slated to host the Academy Awards in 2019 but had to abdicate the position once past controversies resurfaced online.
However, while Will has support from his family, including Jada Pinkett Smith, and Kevin, he's losing trust in his fans. According to the New York Post, a new poll from YouGov, a survey company that often polls celeb popularity, including that of the royal family, shows that almost half of those who responded don't support Will following his slap on live television. In fact, his disapproval rating, what was polled during the March 27 to April 4 period, currently sits at 47 percent, while it was previously 37 percent (via Yahoo!). Meanwhile, just 16 percent of the poll's respondents agreed with Will's reaction to Chris Rock's joke.
Worth noting is that more than half of the poll's respondents were white, while just 12 percent voluntarily identified as Black. Moreover, the sample size was composed of 1,618 adult respondents (via Yahoo!).