How Philip Kiriakis Is An Example Of SORAS On Days Of Our Lives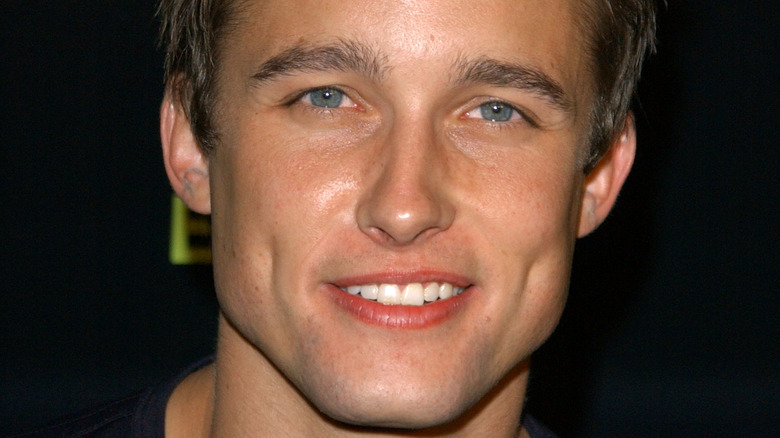 Sebastian Artz/Getty Images
"Days of Our Lives" fans have seen plenty of characters come and go from Salem over the years. Some characters move to town to stir up trouble, others become beloved members of the community, and of course, babies are born on a regular basis. The NBC soap has welcomed dozens of babies over the years, and "DOOL" viewers have seen many of them grow up before their eyes, and at a rapid rate thanks to "SORAS" or "Soap Opera Rapid Aging Syndrome," per Soaps.
SORAS is the process of quickly aging a character from childhood into a teenager or a young adult so that the writers can give that character more significant storylines. Some victims of SORAS have included Ciara Brady, EJ DiMera, Joey Johnson, Jennifer Horton, JJ Devearux, and more (via Nine).
While aging a character can make for interesting and fresh plotlines, not all viewers agree with the tactic. According to a Soap Hub poll, about 52% of fans weren't thrilled with the SORAS process. One character who has been rapidly aged on "DOOL" is Philip Kiriakis, and fans have watched the drama unfold around him.
Philip Kiriakis was born in 1995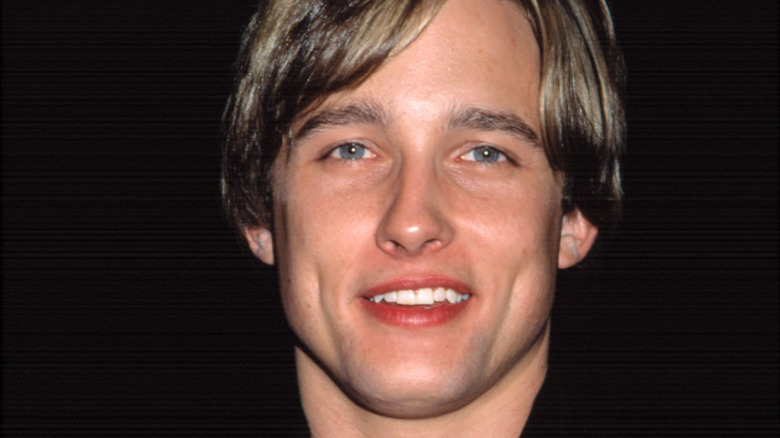 Everett Collection/Shutterstock
Philip Kiriakis' life has been full of drama from the start. "Days of Our Lives" fans watched in the mid-'90s as Kate Roberts (Lauren Koslow) was told that she was unable to get pregnant with her husband Victor Kiriakis' (John Aniston) baby, so the couple chose to create an embryo, which was later stolen by Kate's enemy Vivian Alamain (Louise Sorel). Vivian carried the couple's baby in an attempt to win Victor's heart. However, it didn't work (via Soap Central). Philip was born in February 1995. However, he didn't have a very long childhood, even by soap opera standards.
By 1999, Philip had become the victim of SORAS when he was aged into a teenager and actor Brandon Tyler took over the role. Tyler didn't stay in the role long, and by the end of that year, actor Jay Kenneth Johnson had been hired as the new Philip. 
Philip was seen as one of Salem High School's rich and preppy students. He hung out with friends like Jason and Jan Spears, and even teased loner Chloe Lane (Nadia Bjorlin), per Soaps in Depth. However, Chloe and Philip soon developed feelings for each other and she helped to change Philip into a more loving and caring person. The two started dating and spent a lot of time with their close friends Belle Black, Shawn Brady, and Mimi Lockhart. Since that time, "DOOL" viewers have seen Philip go from a teenager to a man.
Philip's adult life has been full of drama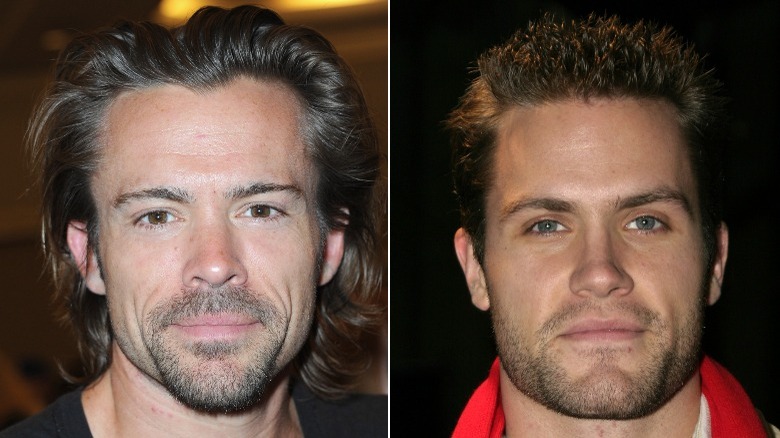 Albert L. Ortega/Getty & Tinseltown/Shutterstock
Over the years, "Days of Our Lives" fans have witnessed Philip Kiriakis go through plenty of struggles. After high school, Philip's relationship with Chloe went south and she ended up marrying Brady Black. He then decided to leave Salem and join the military. When he returned, he began to grow close to Belle Black. The pair fell in love and got engaged, and the couple was forced to rush their wedding after Philip was called to active duty in Iraq. While in combat, Philip lost his leg, per Soaps in Depth.
After some major pregnancy drama, Philip learned that Belle's daughter Claire wasn't his biological child. The two eventually divorced and Philip moved on to date characters such as Stephanie Johnson, Melanie Jonas, and Morgan Hollingsworth. He also reunited with his first love, Chloe.
Over the years, fans have seen Philip have many different faces (via Soap Central). In 2001, actor Kyle Brandt took over the role of Philip, but Jay Kenneth Johnson eventually returned for a stint in 2007 and 2011. In 2015, John-Paul Lavoisier stepped into Philip's shoes, before Johnson eventually came back to "DOOL" again.
Philip is now a high-powered businessman, who will seemingly stop at nothing to get what he wants, much like his father Victor. Even though Philip aged quickly, many viewers have enjoyed watching him stir up trouble and find love during his time in Salem.