The Law & Order: SVU Episode You Forgot Starred Debra Messing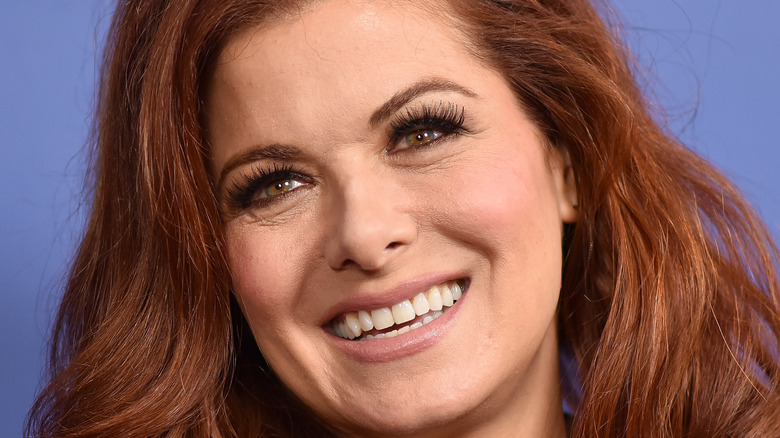 DFree/Shutterstock
Debra Messing is best known for playing the lovable Grace Adler on the NBC hit sitcom "Will & Grace" for 11 seasons. 
Before her stunning transformation into an Emmy-winning actress, Messing had small roles in television shows including "NYPD Blue" and "Seinfeld," as well as films such as "A Walk in the Clouds," sharing scenes with Keanu Reeves, per IMDb.
Messing knew she wanted to be an actress at the age of 7 after seeing the Broadway production of "Annie." She went on to attend NYU's Tisch School of the Arts, where she earned a master's degree in acting. 
After graduation, Messing worked mainly in the theater but always wanted to show off her comedic chops. "I grew up watching 'I Love Lucy' and Carol Burnett and Madeline Kahn and Mary Tyler Moore. These women really shaped me," Messing told Variety.
Yet, even after she joined the cast of "Will & Grace," Messing sought other parts to keep her creative juices flowing. "As actors, we're really not built to play the same role for years on end. The reason why we became actors was because we loved telling different stories and transforming into different characters," she explained.
That desire led her to a guest spot on a Season 12 episode of "Law & Order: Special Victims Unit," where she played a woman who was the complete opposite of Grace Adler.
Debra Messing showed off her dramatic skills on SVU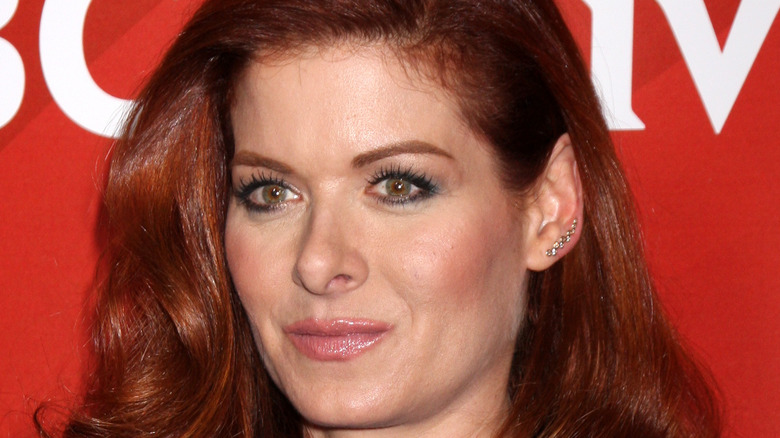 Kathy Hutchins/Shutterstock
In 2011, Debra Messing appeared in "Pursuit," an episode in Season 12 of "Law & Order: Special Victims Unit," per All Things Law & Order. She played Alicia Harding, the host of the true-crime series "Neighborhood Pursuit." 
Harding was inspired to investigate unsolved crimes after her sister was murdered years earlier and the killer was never brought to justice. When Alicia starts to receive threats related to her sister's case, she turns to her friend, ADA Sonya Paxton (Christine Lahti), for help, and fan-favorite Olivia Benson (Mariska Hargitay) joins the case. Although the SVU squad is able to track down the killer, Paxton dies during the pursuit.
The role gave Messing the chance to show off her dramatic acting skills. "Behind every great comic actor is dramatic talent, and Debra Messing is no exception," said former Executive Producer Neal Baer, per TV Fanatic. "We've had the great fortune to work with some of the best comedy stars of our time and it's a no-brainer to bring Debra on 'SVU' to surprise and engage us."
The actress and Mariska Hargitay are longtime friends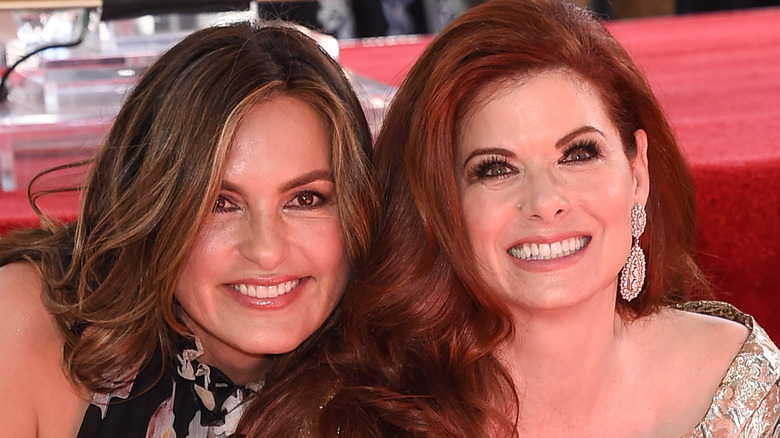 DFree/Shutterstock
While there was no love lost between Alicia Harding and Olivia Benson during the Season 12 episode of "Law & Order: Special Victims Unit," the actresses are close pals. "We found love, seriously about two years ago," Hargitay said before Messing's guest spot aired, per Outsider. "We had this mad girl crush on each other, became friends and our sons became good friends."
Messing added that being the stars of two long-running hit shows helped solidify their bond. "The thing that really makes us feel safe with each other and seen by each other is the fact that we both know what it's like to be on a hit show where there is a very passionate fan base," Messing told Today. 
"Where while you're trying to have a family life and to have normalcy and you're trying to be a great employee and a great friend and a great mom and really understanding just how hard that is and the cost that comes with having a life that big."
With Messing and Hargitay still being close — and Messing's character alive and well at the end of "Pursuit" — it's possible that she could turn up on a future episode. Only time will tell!